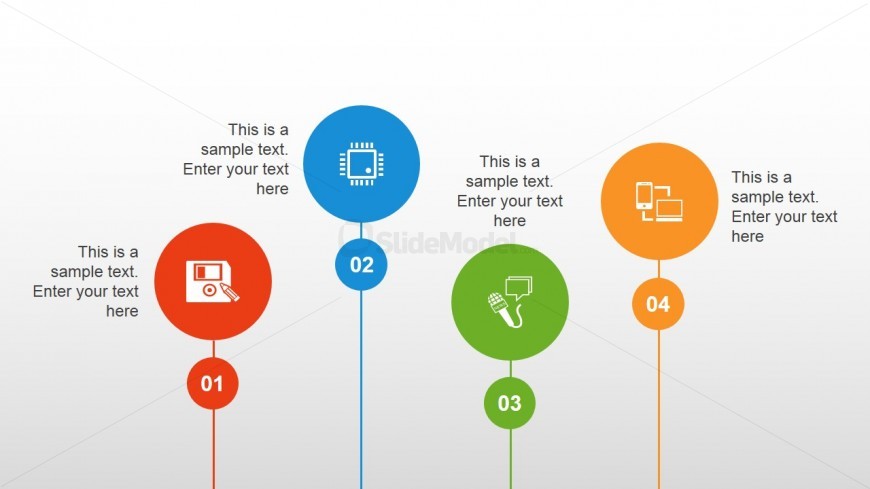 The slide design contains 4 circles PowerPoint layout which may be used to present four different elements in a business presentation, such as steps, departments, procedures, or parts. It mainly features the four circles appearing as balloon-like shapes.
The four main circles contains generic icons, such as a floppy disk, a microchip, a microphone, and a set of gadgets, and is found in one of four colors, red, blue, green, and yellow. A thin line of the same color as the circle extends from the icon to the bottom of the PowerPoint slide, running through a smaller circular PowerPoint shape which contains a number from one to four. Descriptions and labels may be inserted in the text placeholders found beside or above each shape. The PowerPoint objects are 100% customizable to suit the presenter's needs and preferences.
Return to Colorful Alpha PowerPoint Template.