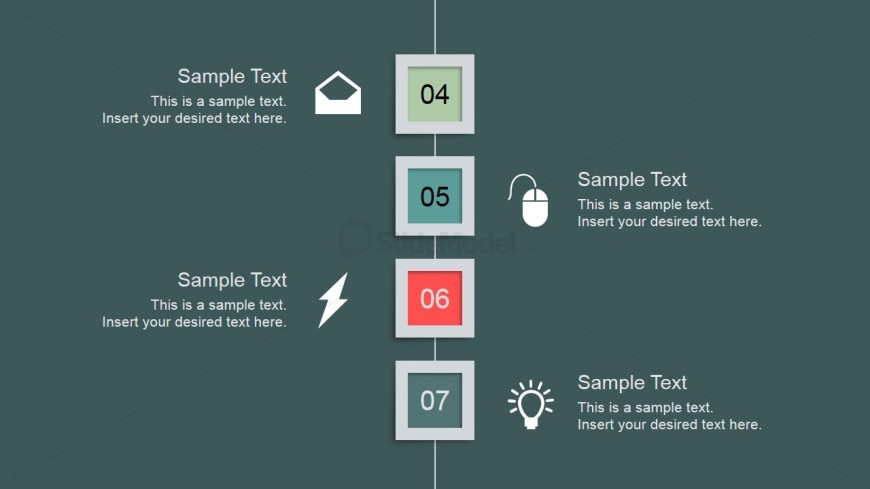 Featured on this Office template is a clean professional slide design with steps 4 to 7, which may be used as a continuation on a multiple-step marketing plan. It may also be used to present four important points of a business presentation.
A thin, light gray line may be found extending from the top of the PowerPoint slide to the bottom. On the line are four square PowerPoint shapes, with thick borders, and containing the numbers four to seven. A PowerPoint graphic, which includes generic icons such as mail, a computer mouse, a lightbulb, and lightning bolt, accompanies each square, along with a text placeholder where descriptions may be placed. All PowerPoint objects are 100% customizable to suit the presenter's needs and preferences.
Return to Clean Professional Vertical Layout for PowerPoint (Green).