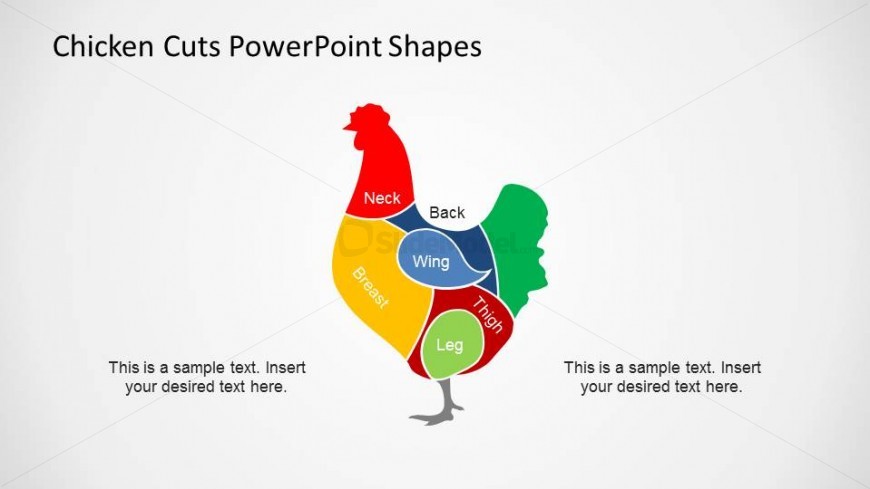 The chicken cuts PowerPoint clipart found on this Office template may be used to present different meat cuts for culinary lectures, such as in the discussions of business organizations involved in the food industry. The PowerPoint slide may be used as a guide for cooking lectures.
Featured on the PowerPoint template is a vector illustration of a chicken, divided into six segments, labeled as the neck, back, wing, breast, leg, and thigh. The segments have different colors, including red, blue, yellow, and green. Two text placeholders found on either side of the PowerPoint graphic may be inserted with additional information for clarity of presentation. The PowerPoint objects are 100% editable to suit the presenter's needs.
Return to Chicken Cuts PowerPoint Shapes.