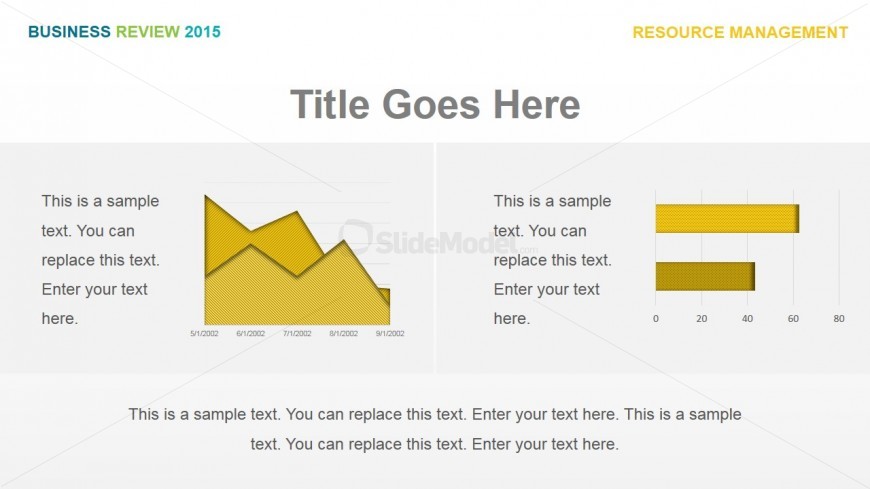 The PowerPoint slide contains a staffing time vs positons closed performance comparison PowerPoint graphic. It is most suitable for the PowerPoint presentations related to key performance evaluations by human resource departments. The data found on the slide design may be helpful in important business decisions such as those concerning who to hire and who to promote.
The title may be placed in the text placeholder found at the top of the PowerPoint template. Below this is a light gray PowerPoint shape which contains two PowerPoint graphics, including an area chart and a bar graph. Each graph is accompanied by text placeholders where the descriptions and discussions may be inserted. At the bottom of the PowerPoint template is a text placeholder where a summary of the content may be placed. All PowerPoint objects are 100% customizable to suit the presenter's needs and preferences.
Return to Business Review PowerPoint Template.