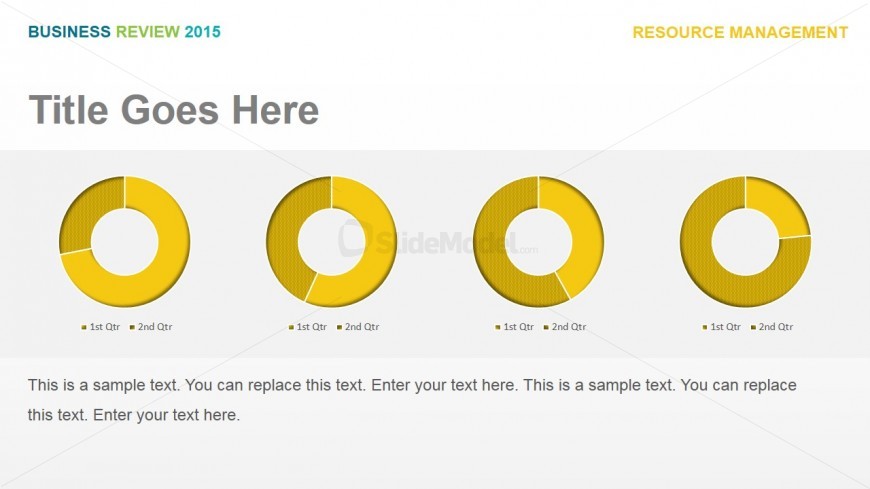 Found on the PowerPoint slide are a set of diagrams which show operational margins over periods. It may be used to show the ratio of operating costs to the profits of a business organization, across four time periods. The PowerPoint graphics shown two periods each which may be replaced with financial data relevant to the presentation.
The four donut segment diagrams are found in a straight progression. The segments are colored in two shades of yellow, one darker than the other, and have corresponding text placeholders for the legends. A text placeholder found below the diagrams may be inserted with a summary or an explanation for the slide design. All PowerPoint objects are 100% customizable to suit the presenter' needs and preferences.
Return to Business Review PowerPoint Template.