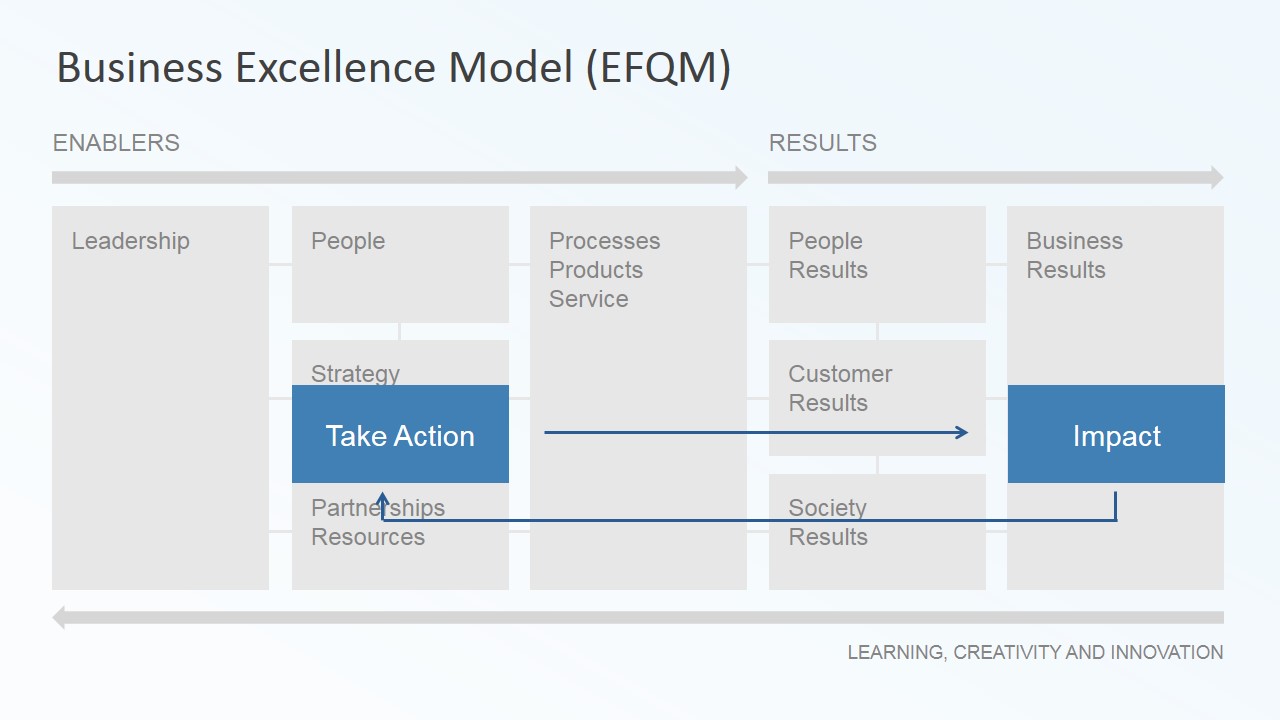 Shown on this PowerPoint template is a take action and impact EFQM model which may be used to illustrate the need to take action in order to produce an impact in the market. This may be used in business presentations highlighting these featured actions, such as enumerating possible business strategies to improve corporate and market stability.
The PowerPoint slide contains eight text boxes of varying sizes, divided into two categories, enablers and results. These are found in a dull, unassuming gray color. Two text boxes, one from each category, are highlighted in blue, a rectangular PowerPoint shape labeled "take action", and another labeled "impact". Arrows connect the two PowerPoint graphics, which create a circular flow diagram. All PowerPoint objects are 100% customizable to as to be easily modified to suit the presenter's needs and preferences.
Return to Business Excellence Model EFQM.