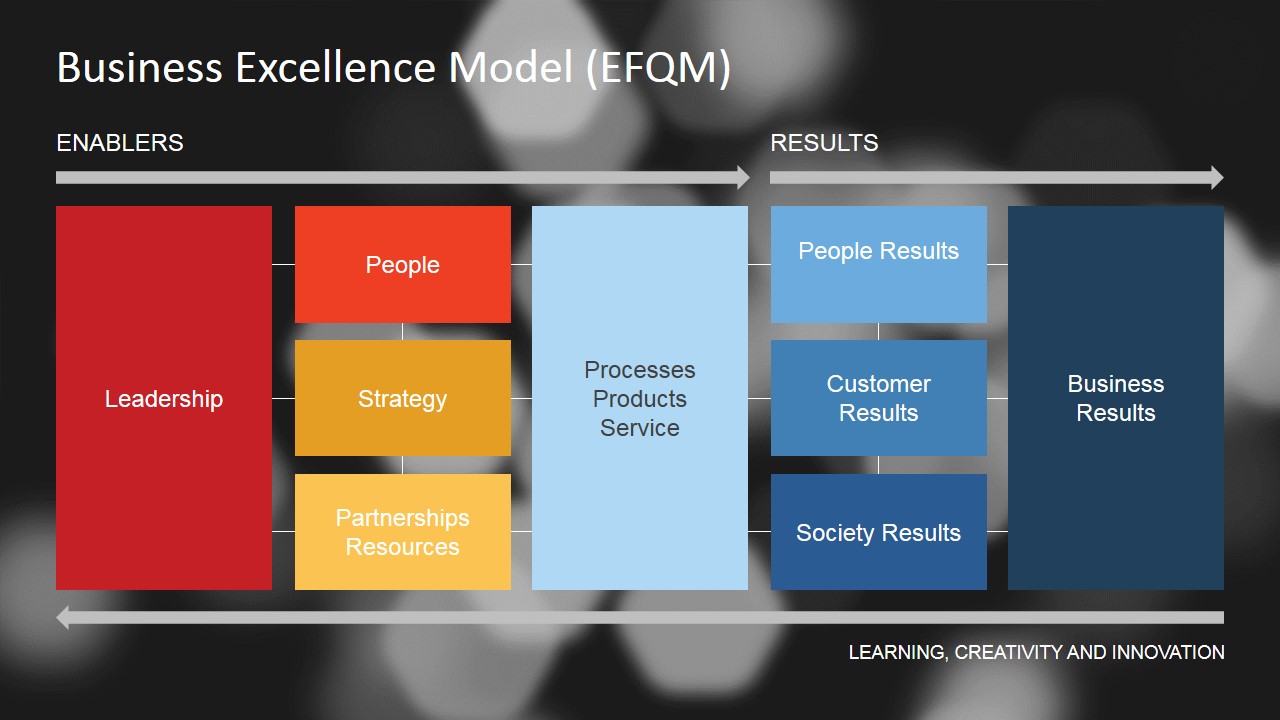 Found on the Office template is a business excellence model for PowerPoint which can be applied to any type of business organization for purposes of effectively providing an overview of key business statistics and processes for key corporate decisions.
The main features of the PowerPoint template are eight text boxes, three of which are in a larger size. These text boxes are divided into two groups. Four are colored in either red, orange, brown, or yellow; while the rest are colored in different shades of blue. The text placeholders found inside the PowerPoint shapes are labeled with the different elements which correspond to the business model. All PowerPoint objects are 100% customizable to suit the presenter's needs and preferences.
Return to Business Excellence Model EFQM.