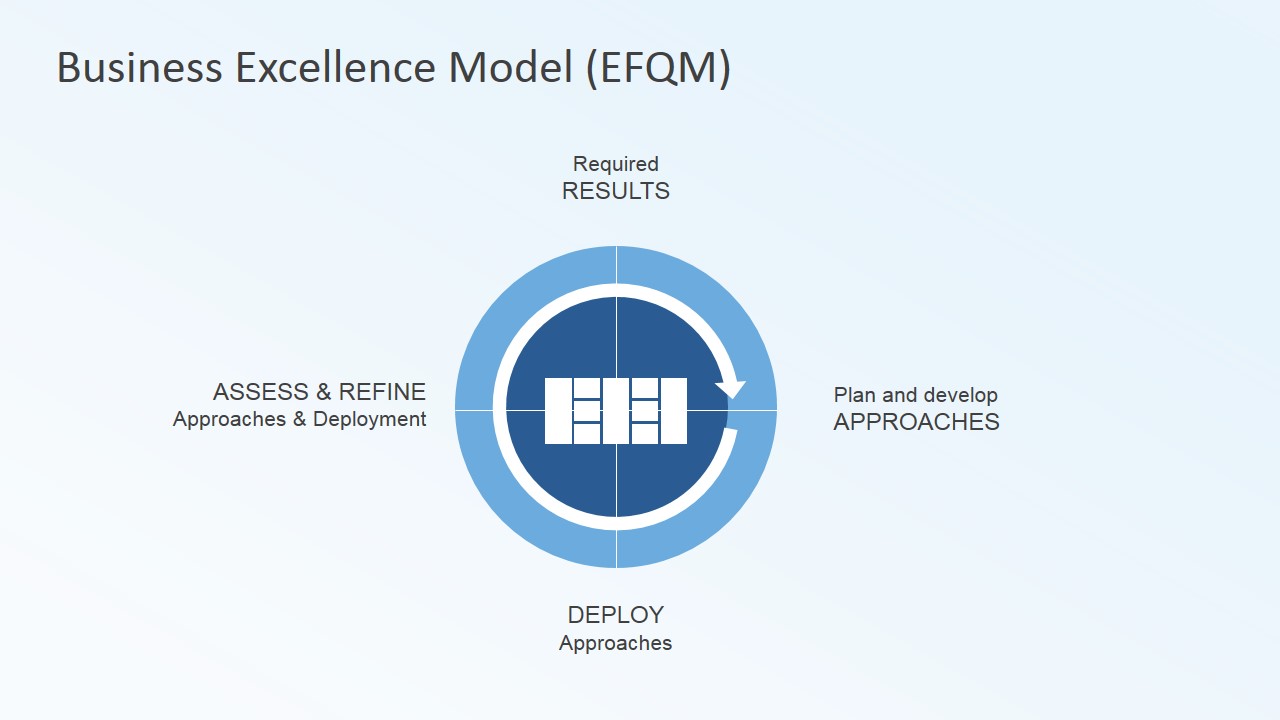 The business excellence model using radar logic for PowerPoint found on this slide design may be used to refer to dynamic framework assessments, which may be used to deliberate and evaluate the performance of the business organization.
The center of the PowerPoint template contains a circular PowerPoint graphic with a circular flow arrow. The inner circle of the diagram is colored in dark blue, while the other circle is colored in light blue. The two layers are divided by a white arrow which encircles the inner shape. Near every major direction point found in the circular shape is a label marked as "results", "approaches", "deploy", and "assess & refine." All PowerPoint objects are 100% customizable to fit the presenter's needs and preferences.
Return to Business Excellence Model EFQM.