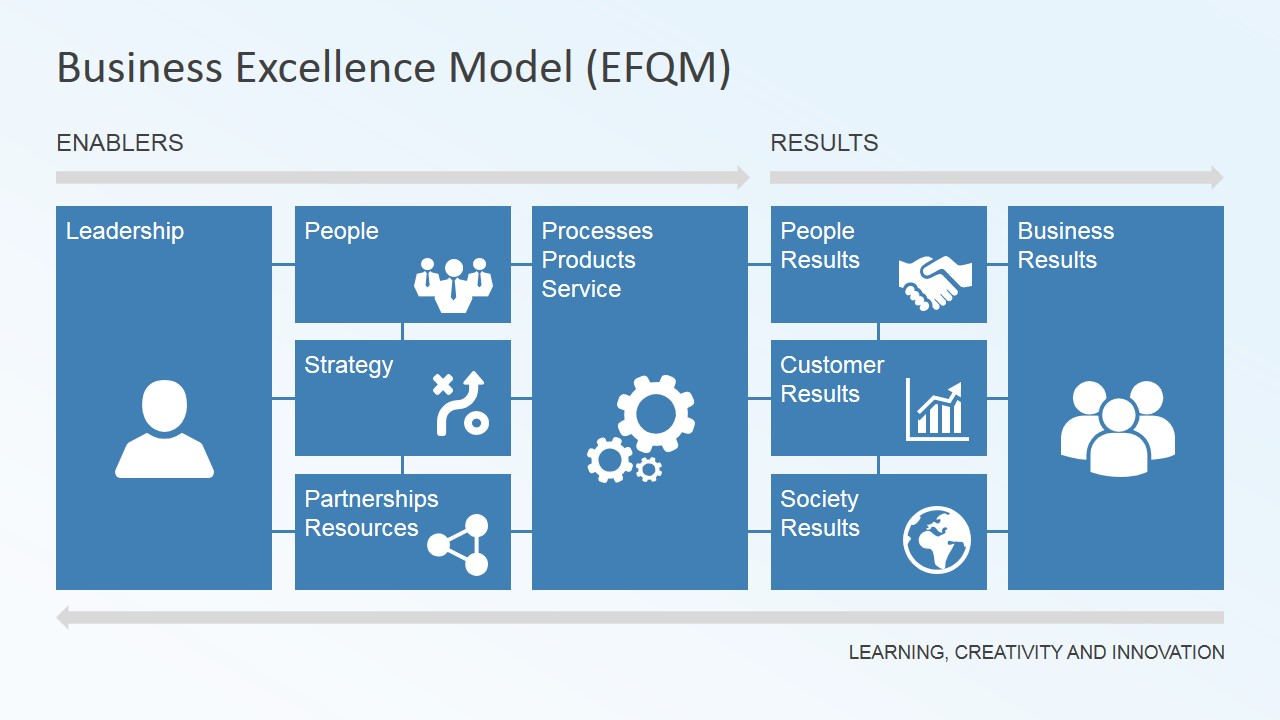 Shown on the slide design is a business excellence model for PowerPoint, which may be used as an overview or summary slide for a presentation involving a corporate profile for the business organization in order to ensure and monitor financial and structural success.
The Office template contains eight blue PowerPoint shapes, three of which are larger than the others. These text boxes are divided into two categories, enablers and results. Each text box also contains a generic icon, such as a person, a set of gears, a globe, and a bar chart, along with the corresponding text placeholders where the labels and titles are placed. All PowerPoint objects are 100% customizable to suit the presenter's needs and preferences.
Return to Business Excellence Model EFQM.