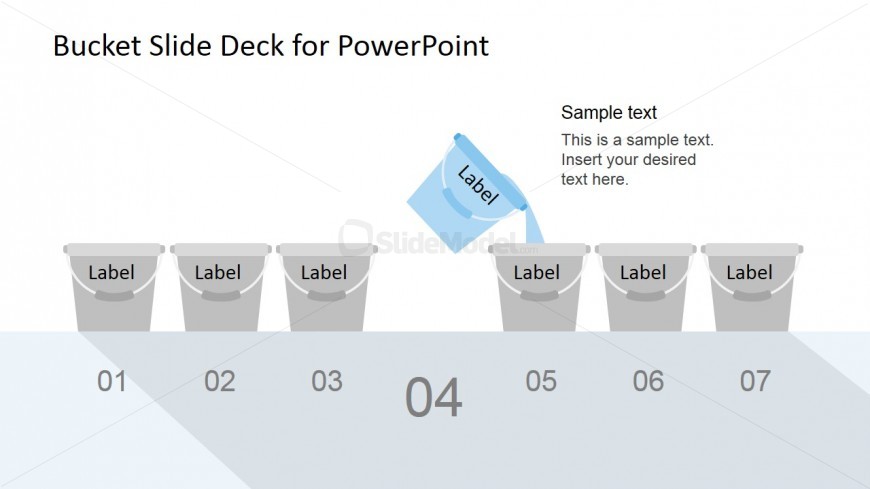 The slide design features a Seven Steps Bucketing PowerPoint Diagram. The bucketing process is a technique popularized in marketing through funnel analysis. When executing lead bucketing, marketers analyze the flow from each element. The slide may also be used in A/B testing to show the differences between two versions of a product.
This slide presents a sequence of seven buckets. These are shown in gray, with the exception of the fourth bucket, which is blue. The buckets have placeholders for labels, and are accompanied by numbers corresponding to their order in the sequence. On the right side of the PowerPoint slide is a text placeholder. This may be used to show the summary or description of the element shown. The PowerPoint objects are 100% edited. They may be modified to suit the presenter's needs.
Return to Bucket Diagram PowerPoint Templates.