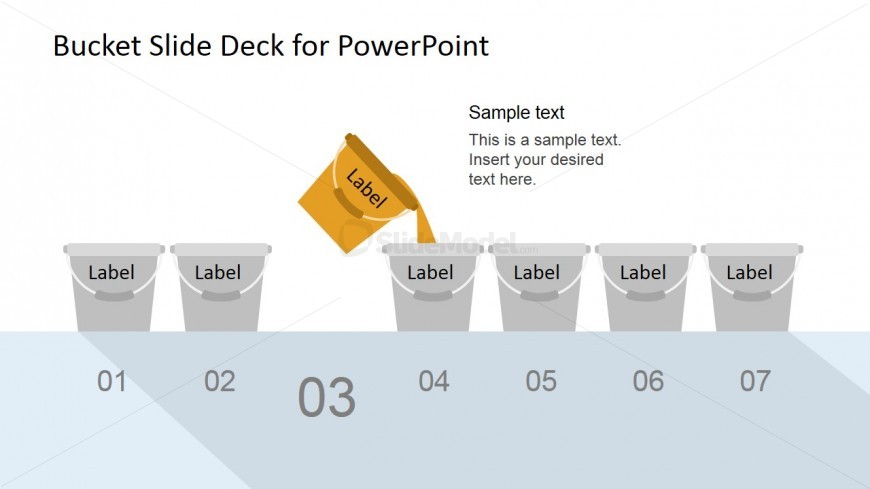 A Self Sufficiency Goal Bucket Test PowerPoint Model can be found on the slide. It may be used as a visual aid to show bucket or A/B testing. A/B testing is a great way to test the changes made to a product against the current design. This helps the team determine which produces positive results. It is an effective method to validate any new design or change made to the product.
The PowerPoint slide shows a light blue platform. On it are seven vector bucket drawings. The buckets are colored in gray and are shown horizontally on the platform. Each bucket contains a placeholder for labels. They are also accompanied by numbered labels ranging from one to seven. They are shown in gray, except for the third bucket; this is highlighted in yellow. A text placeholder is located at the top of the slide. This may be used to show descriptions and the summary. All PowerPoint objects are 100% editable, to suit the user's needs and preferences.
Return to Bucket Diagram PowerPoint Templates.