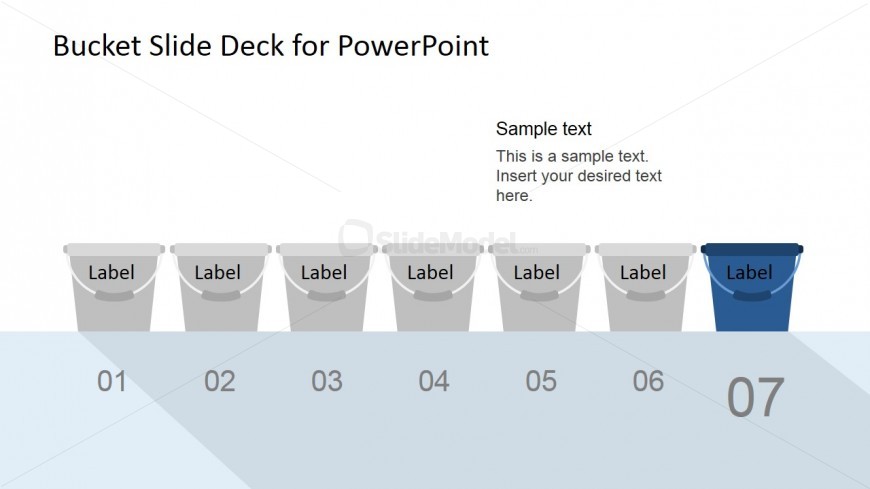 Featured on the slide is a Metadata Goal Bucket and A/B Test PowerPoint Model. It may be used in bucket testing and A/B tests. Bucket tests are great tool to produce reliable results to optimize websites. The user will be able to distinguish two different elements in a process. The slide may also be used to show the last stage in a business process.
The slide shows seven buckets presented as vector drawings. The buckets are shown in a horizontal line, and have numbered labels. The latter shows its order in the process. The bucket drawings contain placeholders for drawings. They are colored in gray, except for one. The seventh and last bucket is highlighted in blue. A text placeholder on the slide may be used to show descriptions. The PowerPoint objects are 100% editable, and may be customized to suit the user's needs.
Return to Bucket Diagram PowerPoint Templates.