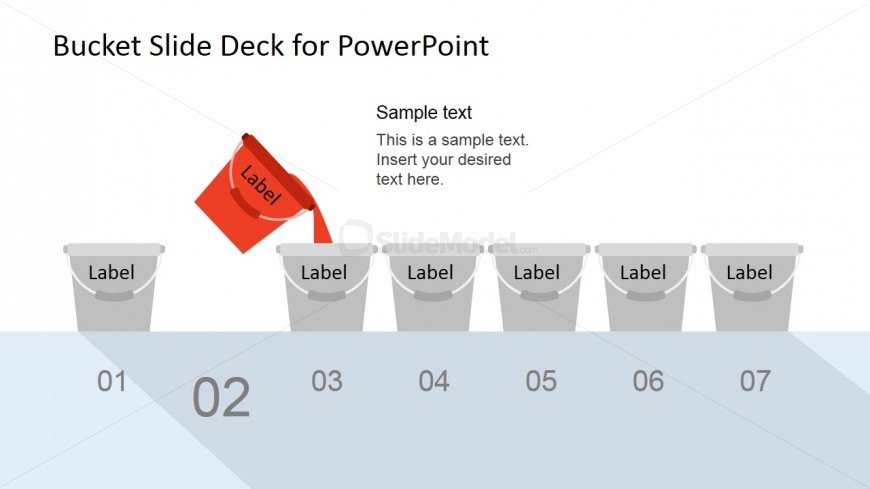 The presentation design contains an Intelligence Bucket Test Process Template. It may be provide an opportunity to discuss A/B testing or bucket tests in the course of the PowerPoint presentation. This slide may relate the importance of identifying particular goals to lecture attendees. A/B testing involves testing two versions of a project, a control and a variation. It may be used to identify a goal for the company to determine success.
The main feature of the PowerPoint slide is a set of seven vector bucket drawings. These are arranged in a horizontal line on top of a light blue platform. The bucket drawings are gray, except for the second bucket. This is highlighted in red, and is shown as pouring its contents into the third bucket. A text placeholder on the slide may be used to show descriptions. All PowerPoint objects are 100% customizable. These may be edited to fit the presenter's needs.
Return to Bucket Diagram PowerPoint Templates.