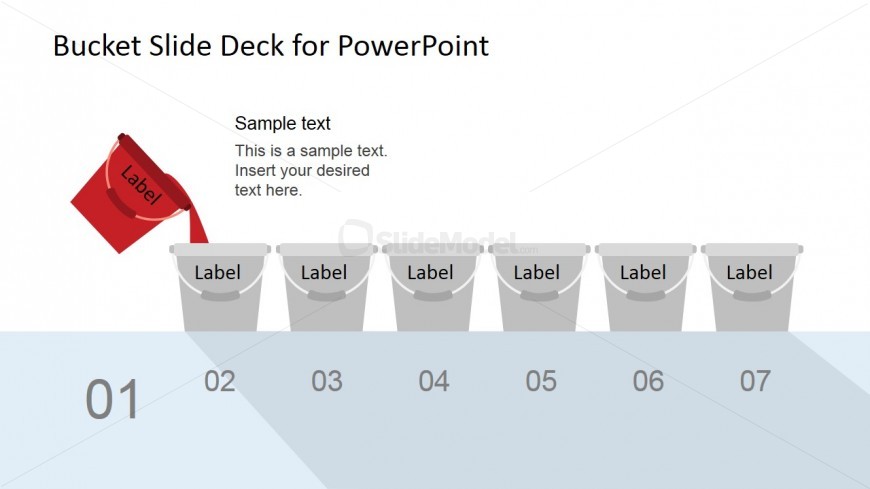 The slide design features an aggregation bucket test process template which may be used to show a series of procedures that benefit from the preceding step, such as those concerning production processes.
The PowerPoint template contains seven bucket PowerPoint graphics, the first of which is highlighted in red and is shown pouring red liquid into the second bucket. The liquid may be used to represent the product or output which is being processed. Each bucket contains a text placeholder where the label may be placed. Another text placeholder found outside the bucket illustration may be inserted with additional explanation concerning the process. The buckets are also accompanied by number which indicate which stage the bucket represents from one to seven. All PowerPoint objects are 100% editable so as to be easily modified to suit the presenter's needs and preferences.
Return to Bucket Diagram PowerPoint Templates.