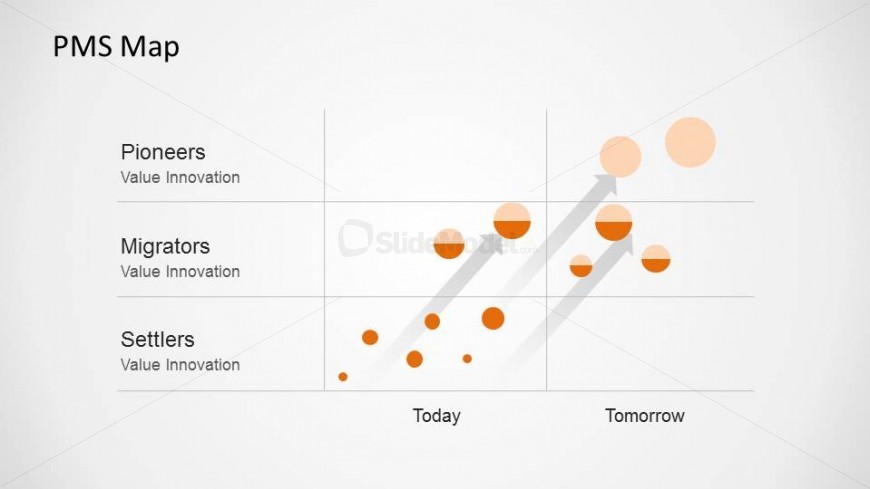 Found on this PowerPoint slide is a pioneer-migrator-settler BOS diagram which is shown as a scatter plot to show the distribution of current and future pioneers, migrator, and settlers. These three in turn may be used to represent the three types of business organizations as they develop from "settling" for current business procedures, to "migrating" to new innovations, and finally, to "pioneering" these innovations themselves.
The three types featured on this PowerPoint template are shown as labels on the y-axis of the diagram, while the labels "today" and "tomorrow" are found on the x-axis. The data themselves are seen as circular PowerPoint shapes colored in brown, orange, or a mixture of both. The PowerPoint objects are 100% editable to suit the presenter's preferences.
Return to Blue Ocean Strategy PowerPoint Template.