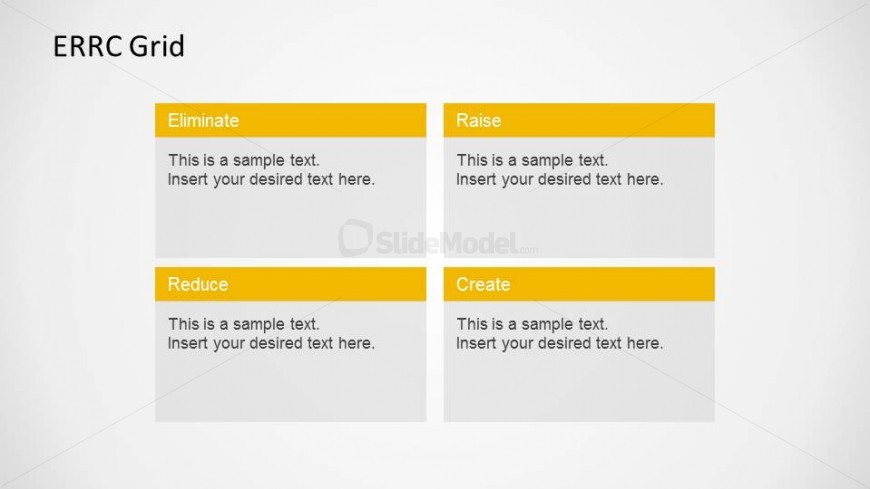 Found on this slide design is an ERRC grid PowerPoint diagram which may be used in evaluating or deliberating certain business programs or marketing projects. After such deliberation, the grid may be filled up with decisions and plans which must be eliminated, reduced, raise, or created.
Each aspect of the ERRC grid is at the center of the PowerPoint slide, in their respective text boxes. The boxes have headers which are highlighted in yellow, and contain their respective title. The required information may be inserted in the text placeholders found below these headers. All PowerPoint objects are 100% customizable to suit the presenter's preferences.
Return to Blue Ocean Strategy PowerPoint Template.