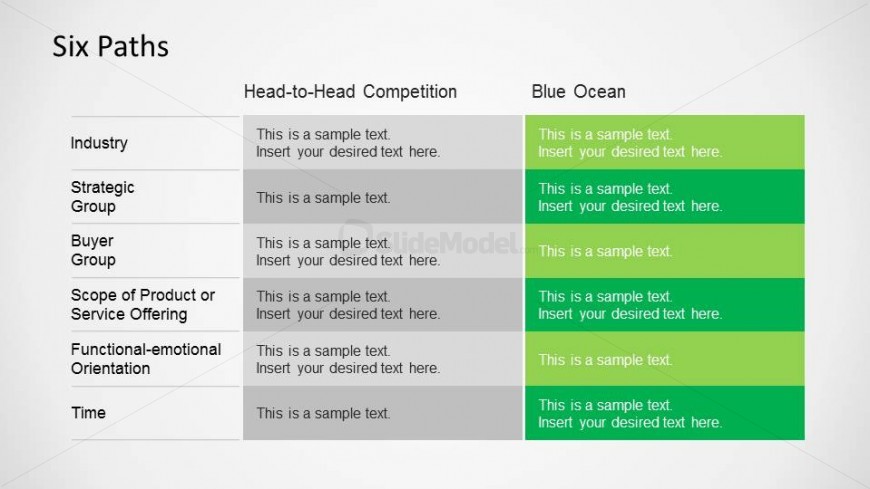 The BOS Six Path Framework PowerPoint Slide is featured on the slide design. It can be used as a tool to break competition and reconstruct market boundaries. This is done through six basic approaches. These are designed to challenge conventional thinking.
At the center of the slide is a table showing the framework. It shows six paths: industry; strategic group; buyer group; service offering; functional-emotional orientation; and time. The columns are colored in shades of green and gray. The PowerPoint objects are 100% editable. They may be modified to suit the presenter's needs and preferences.
Return to Blue Ocean Strategy PowerPoint Template.