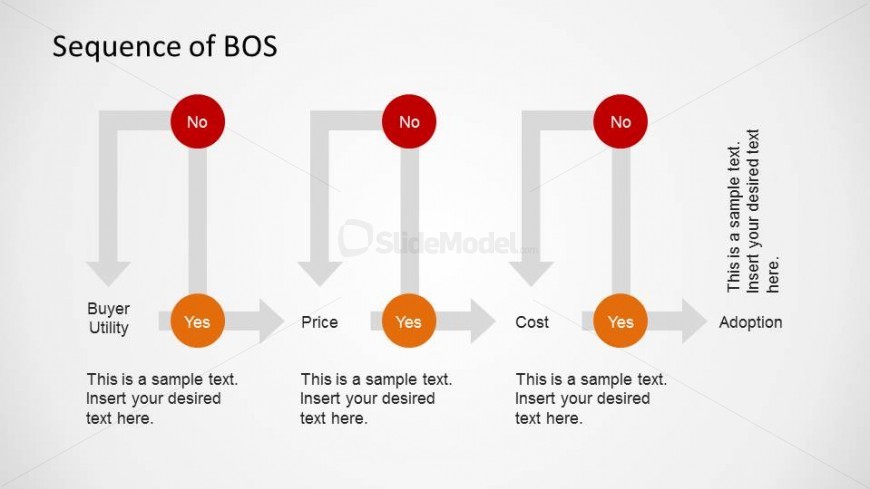 The blue ocean strategy sequence diagram found on this PowerPoint slide may be used as a flow char presentation for the approval of a marketing plan, as it passes approval in four elements – buyer utility, price, cost, and adoption.
These four elements are featured on the slide design and are connected to decision paths labeled "yes" and "no". The marketing plan must pass each element – the approval of which marked by "yes" – before it can be processed for approval by the next. At the last stage, adoption, there is a text placeholder where descriptions for such process may be inserted. Additional information for each element may be placed in text placeholders found below the respective element. All PowerPoint objects are 100% customizable so as to be easily modified to suit the presenter's needs and preferences.
Return to Blue Ocean Strategy PowerPoint Template.