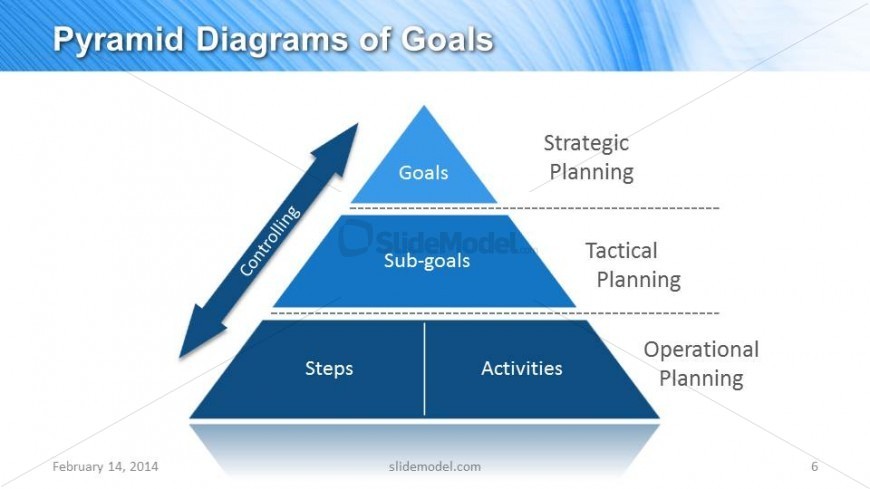 The main feature of this slide design is a pyramid diagram of goals for PowerPoint which may be used to show a hierarchy or progression of business objectives, presented in pyramid form.
The blue pyramid PowerPoint graphic is divided into three segments, the upper, middle, and lower. The upper segment is presented as "strategic planning"; the middle as "tactical planning"; and the lower as "operational planning." These levels are divided by long dotted lines. The segments also contain labels inside the pyramid diagram: the upper segment is labeled "goals"; the middle, as "sub-goals"; and the lower segment, which is divided into two, is labeled "steps" and "activities". Along the side of the pyramid diagram is a double-ended arrow labels "controlling". All PowerPoint objects may be modified to fit the presenter's needs and preferences as they are 100% editable.
Return to Blue Marketing Plan Template for PowerPoint.