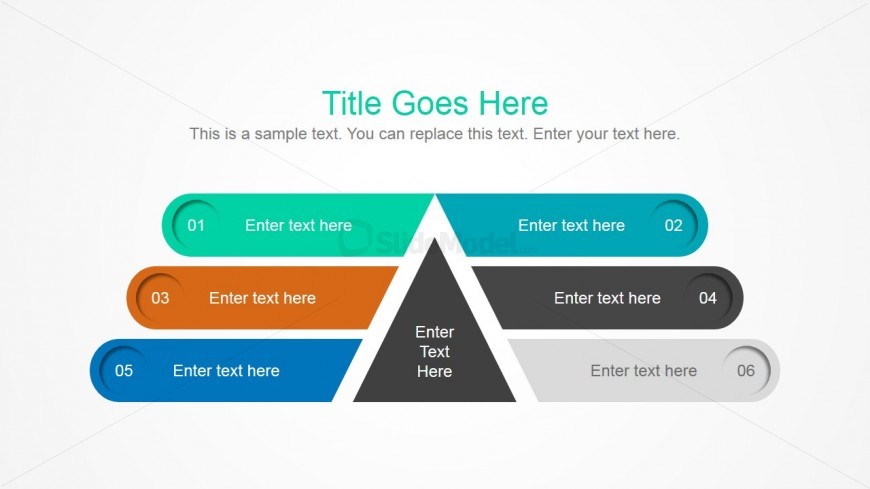 This PowerPoint template contains a 3-level pyramid diagram with segments, which may be used to show operations concerning hierarchies or those with proportionally increasing volume. It may also be used for six-step programs or procedures with 4 main levels of production.
The main feature of the slide design is a gray triangle where a label for the diagram may be inserted. On both sides of the triangle are six segments which are labeled from one to six, and are colored in green blue green, orange, dark gray, blue, and gray. Each segment also has corresponding text placeholders where descriptions and labels may be inserted. At the top of the diagram are text placeholders where a title and a short description or explanation may be placed. All PowerPoint objects are 100% editable to suit the presenter's needs.
Return to Beautiful Flat Project PowerPoint Template.