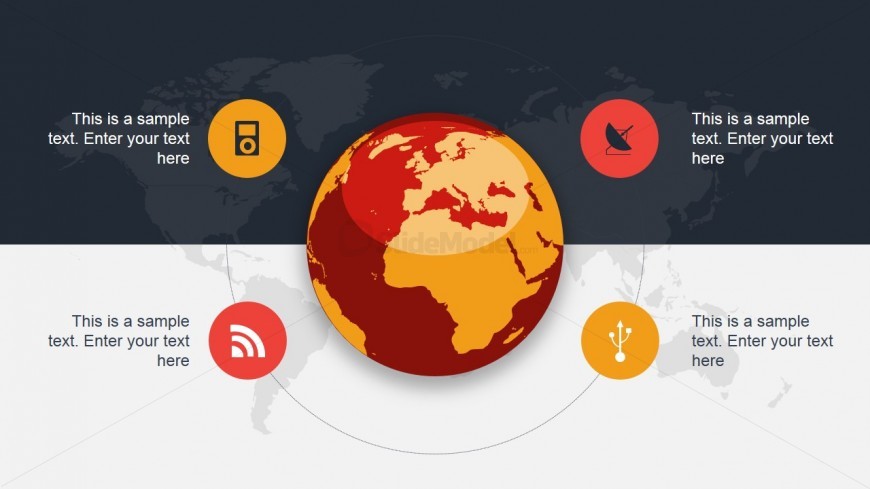 This Office template contains a red earth globe illustration for PowerPoint, which may be used in presentations involving global business communication processes. The globe is dominantly colored red, while the land areas are colored in yellow.
There are four generic communication-related icons on a thin gray circle surrounding the red globe. The icons represent an iPod, Wi-Fi, a communications satellite, and a USB. The icons may be used to represent the different communication strategies which may be used by the business organization. Each icon is found inside a circular PowerPoint shape in either orange or red, and is accompanied by a text placeholder where the labels and descriptions may be inserted. In the presentation background is a watermark of the world map. The PowerPoint objects are 100% editable to fit the presenter's needs and preferences.
Return to Beautiful Flat 3D PowerPoint Template.