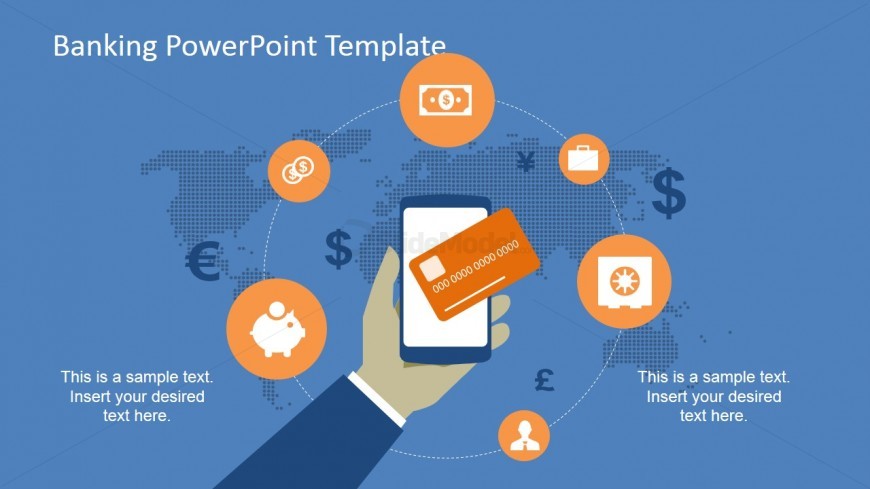 This slide design contains a mobile payment PowerPoint template which may be used to present different payment methods which can be replaced or improved by mobile banking systems. It features a smartphone and a credit card held by a vector illustration of a human hand.
These two items are surrounded by generic icons such as bills, a suitcase, a safe, an office worker, a piggy bank, and coins, which are enclosed in orange circular shapes found on the edge of a dotted circle. The presentation background includes a world map and different currency icons such as euros, dollars, pounds, yen, and dollars. The PowerPoint objects are 100% editable to suit the presenter's needs and preferences.
Return to Banking PowerPoint Template.