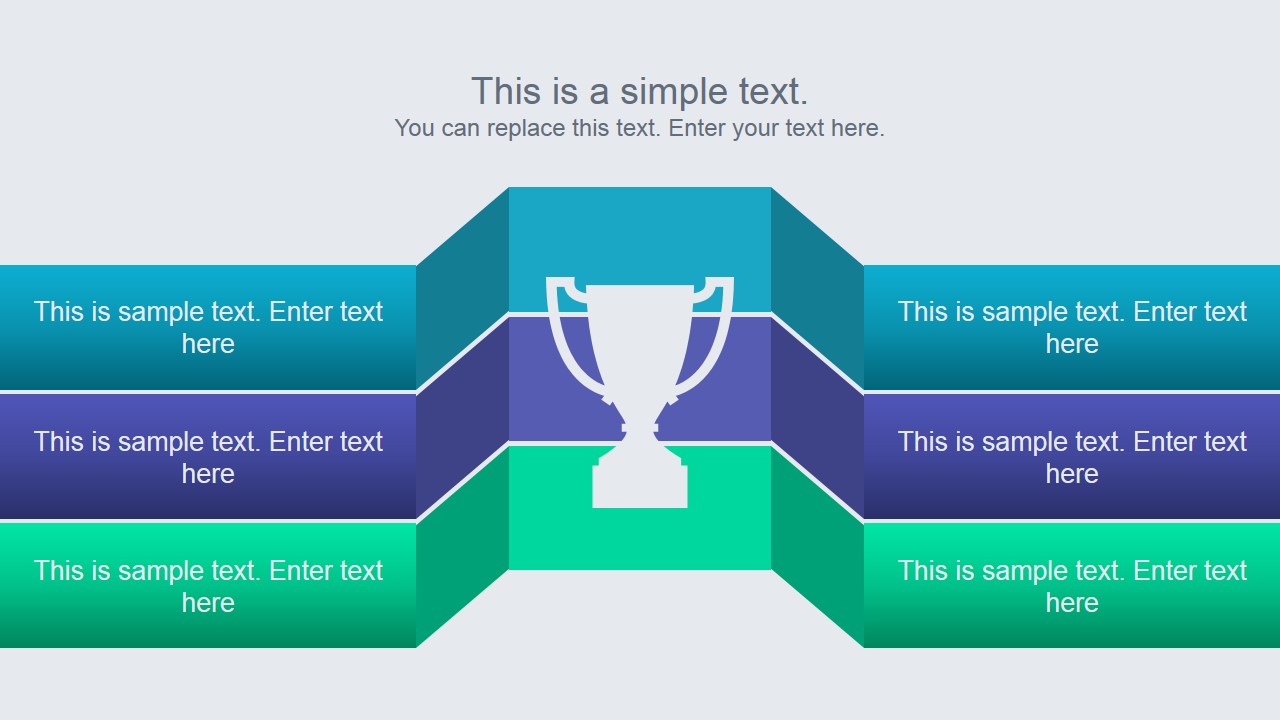 Shown on this PowerPoint template is a winner podium slide design with 3 rows, which may be used to present the business organization's company achievements and recognitions, as represented by the generic trophy icon found at the center of the Office template.
The trophy graphic is located between three 3D rectangular banner ribbons colored in blue, indigo, and green, which seem to be folded in such a way that the trophy appears to be embedded into an alcove. The two sides of each rectangular banner contain text placeholders where the information may be inserted. The title and additional descriptions may be inserted in the text placeholders found at the top of the diagram. All PowerPoint objects are 100% customizable to suit the presenter's needs and preferences.
Return to Animated Research PowerPoint Template.