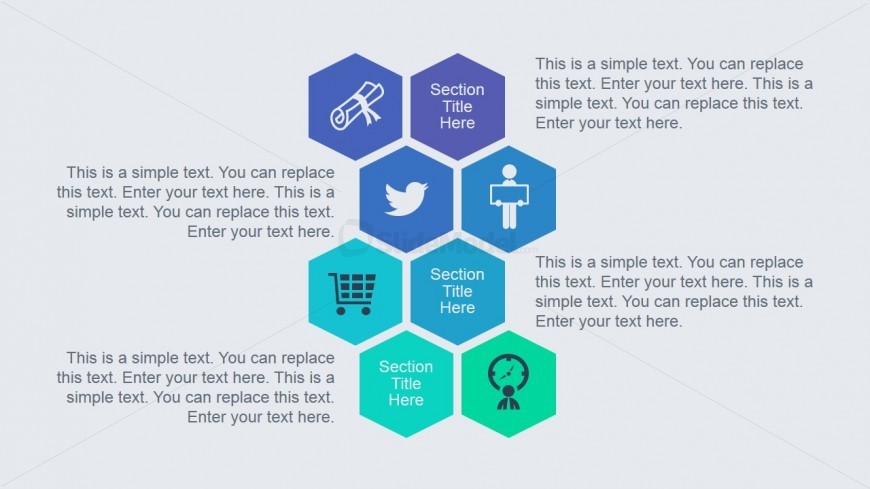 The slide design features a simple hexagon layout for PowerPoint which may be used to present different business and marketing schematics, such as different consumer interests so as to present appropriate marketing designs to fit specific focus groups.
The hexagonal PowerPoint graphics are found arranged in two rows, in an interlocking pattern. They are colored in different shades of blue and green as to create a visually-appealing gradient. Five of the hexagonal shapes contain generic icons for a diploma, the Twitter logo, a person, a shopping cart, and a clock. The three other PowerPoint shapes contain text placeholders where labels may be inserted. Four text placeholders found around the hexagonal diagram may be inserted with further explanation for the slide design. All PowerPoint objects are 100% editable to suit the presenter's needs and preferences.
Return to Animated Research PowerPoint Template.