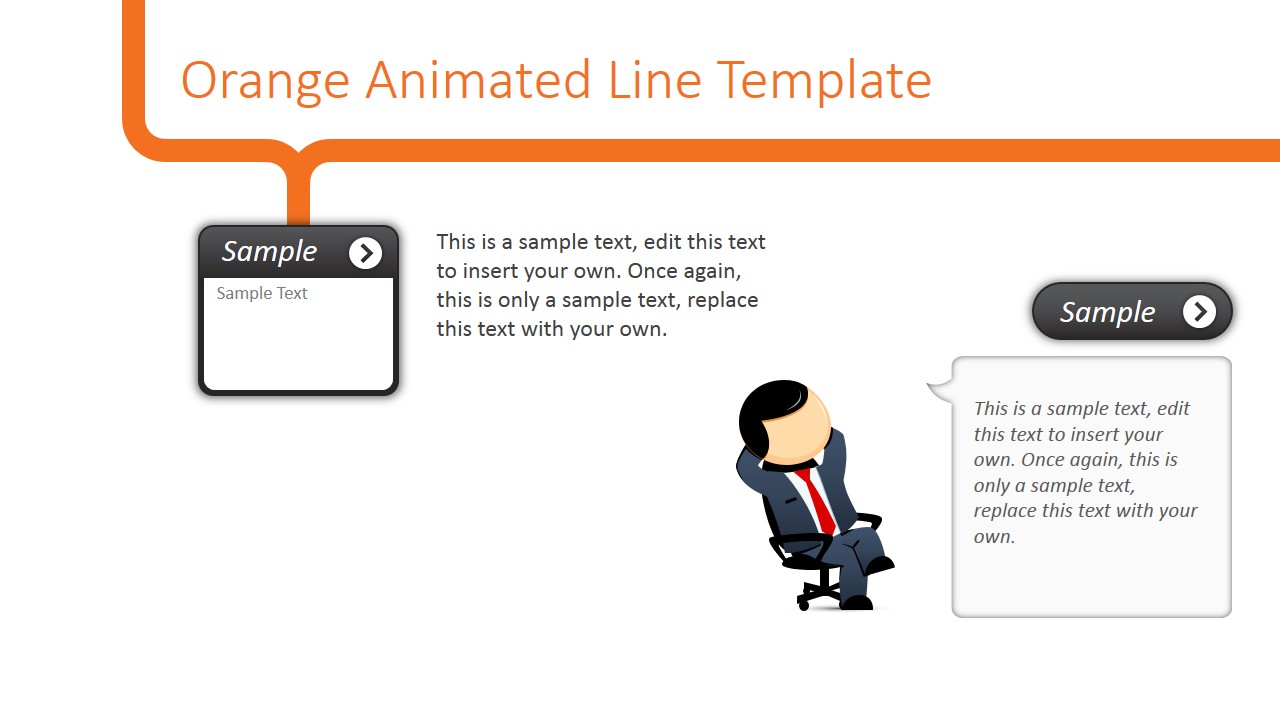 Found on the PowerPoint design is a male cartoon sitting on a chair slide design, which may be used to present certain elements in presentations such as employee orientations. It may also be used to show different testimonials from past and present company employees or leading professionals so as to add credibility to the presentation template.
At the top of the PowerPoint template is a thick orange line which only drops down to a white and gray textbox labeled "Sample", where descriptions may be inserted. The main explanation for the PowerPoint template may be inserted in the text placeholder found at the center of the slide. Testimonials or direct quotes may be placed in the text placeholder found inside the rectangular dialog box, which in turn, is found beside the cartoon worker. The PowerPoint objects are 100% editable to suit the presenter's needs.
Return to Animated Orange Line PowerPoint Template.