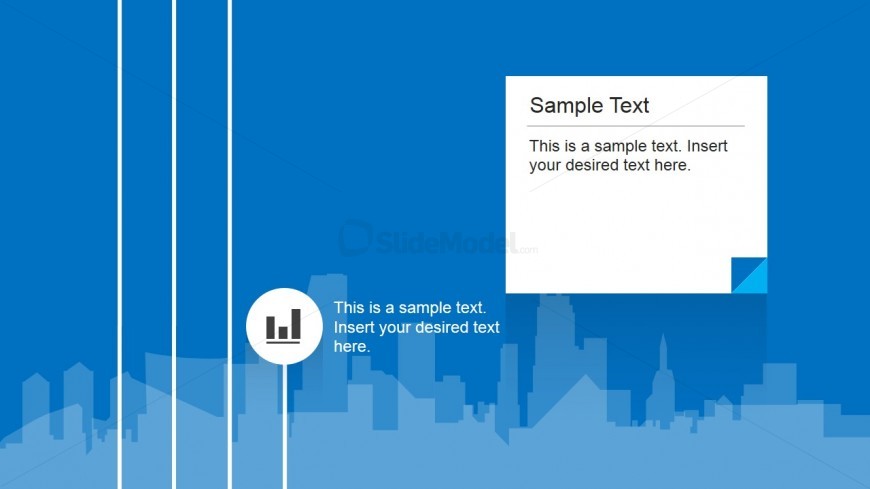 The Results Icon PowerPoint Template may be used to present details and discussions on relevant financial and statistical data. This PowerPoint template illustrates a bar graph icon which represents results or outcome, as researching for the project data may approximate its relevance in the company. However, its actual implementation will give non-theoretical results that measures the actually value of the project.
A bar graph icon, contained in a white circular PowerPoint shape, may be used to represent the financial statistics. A text placeholder found beside the icon may be inserted with a text placeholder where descriptions and labels may be inserted. Located on the right side of the PowerPoint slide is a PowerPoint graphic where further discussions may be inserted resembling a Post It note. The PowerPoint objects are 100% editable to suit the presenter's needs and preferences.
Return to Animated Network Diagram PowerPoint Template.