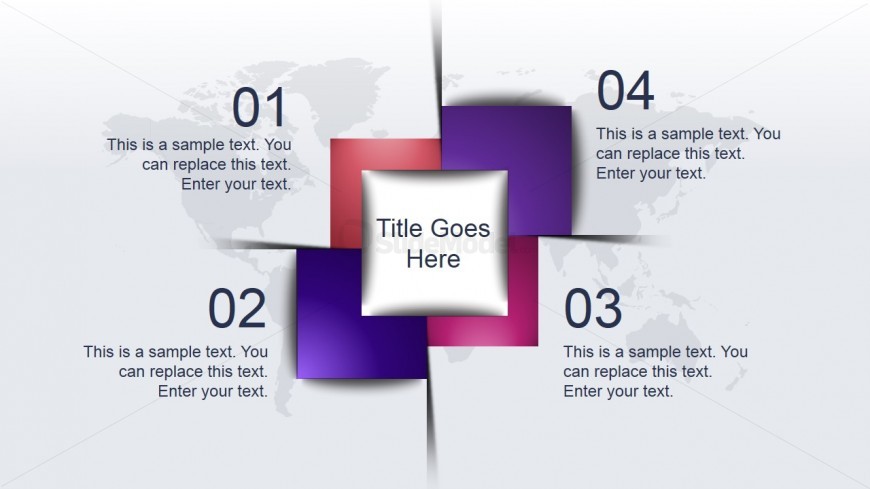 This slide design contains 4 awesome shape layout ideas for PowerPoint, which may be used to present four key elements of a global business plan, in a visually-appealing PowerPoint template. The layout seems to be made of two overlapping squares colored pink and violet. Two opposing quarters of the PowerPoint graphic have been removed to form the composite image found behind the white, square text placeholder at the center of the slide design.
Each quarter of the entire PowerPoint slide contains a number corresponding to an element of the business plan, as well as a text placeholder where identification and further explanation may be inserted. In the background of the PowerPoint slide is a watermark of the world map. The PowerPoint objects are 1005 editable to suit the presenter's needs and preferences.
Return to Animated Modern PowerPoint Template with 3D Shapes.