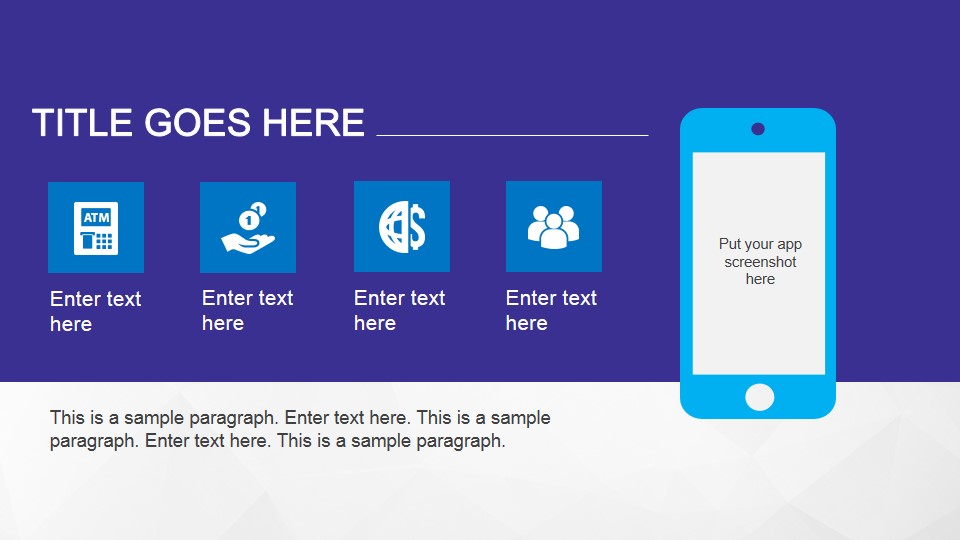 The PowerPoint template contains a smartphone slide design with 4 icons, which may be used to present a new marketing strategy revolving around new technological advances, such as the featured phone. It may as well involve the launching of a new mobile applications and its corresponding marketing and business elements needed for its proposal.
The main feature of the slide design, a vector illustration of a smartphone, may be inserted with the app's screenshot for the presentation. A short description for the product may be inserted in the text placeholder found at the bottom of the PowerPoint slide. Different business and marketing elements may be inserted in the four text placeholders at the top half of the slide, represented by the corresponding generic business icons. A title for the presentation design may be placed in the text placeholder above the icons, which is highlighted in capital letters and white text. All PowerPoint objects are 100% editable to suit the presenter's needs and preferences.
Return to Animated Flat Business PowerPoint Template.