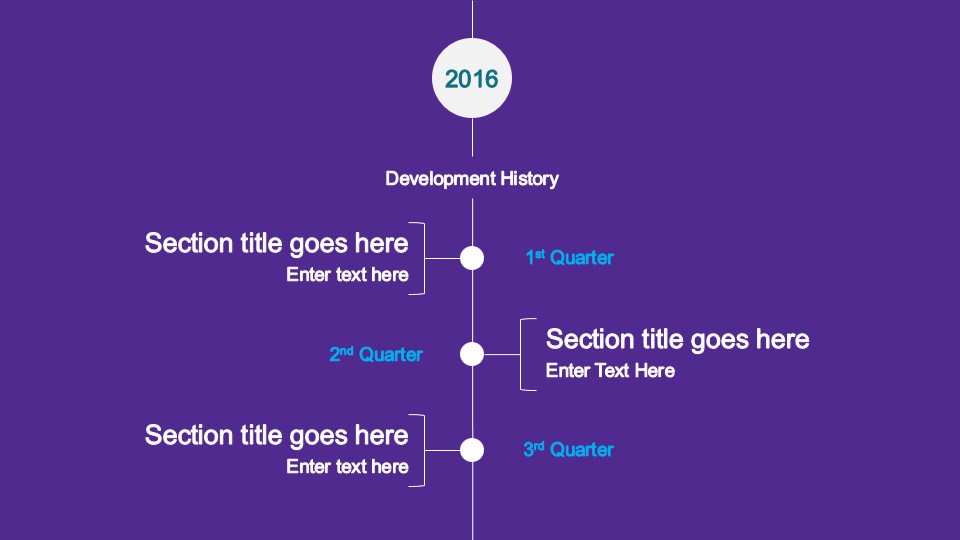 Featured on the Office template is a flat vertical timeline design for PowerPoint, which may be used to show an overview of the company's historical background to prospective or new employees. It may also be used to show the business's desired financial and strategic goals for each quarter.
The timeline begins at the top of the slide with a line going through a circular shape labeled "2016". The line continues to labels such as "development history" and referring to the different quarters of the year, although in this case, it only goes as far the third quarter. Each quarter has label highlighted in light blue, and a text placeholder where the information may be inserted. All PowerPoint objects are 100% editable to suit the presenter's needs and preferences.
Return to Animated Flat Business PowerPoint Template.