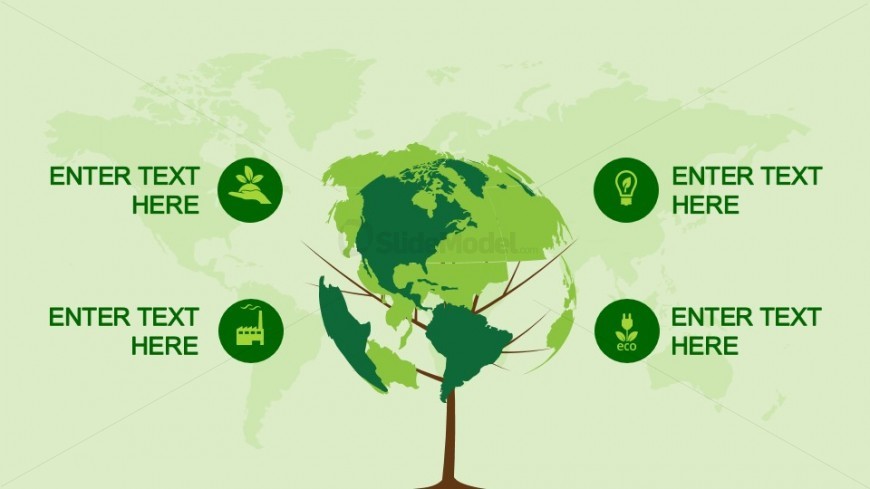 Featured in this Office template is an animated globe tree clipart design for PowerPoint, which may be used in presenting a company's different proposed projects concerning corporate social responsibility, specifically for the environment.
It shows a tree PowerPoint graphic modified so that its leaves form the shape of different continents various shades of green. Around this graphic are four text placeholders with corresponding generic icons, where labels and descriptions may be inserted. In the background is a watermark of the world map, suggesting that this slide design may also be used for global environmental outreaches and projects. All PowerPoint objects are 100% editable to suit the presenter's needs and preferences.
Return to Animated Eco-Friendly PowerPoint Template.