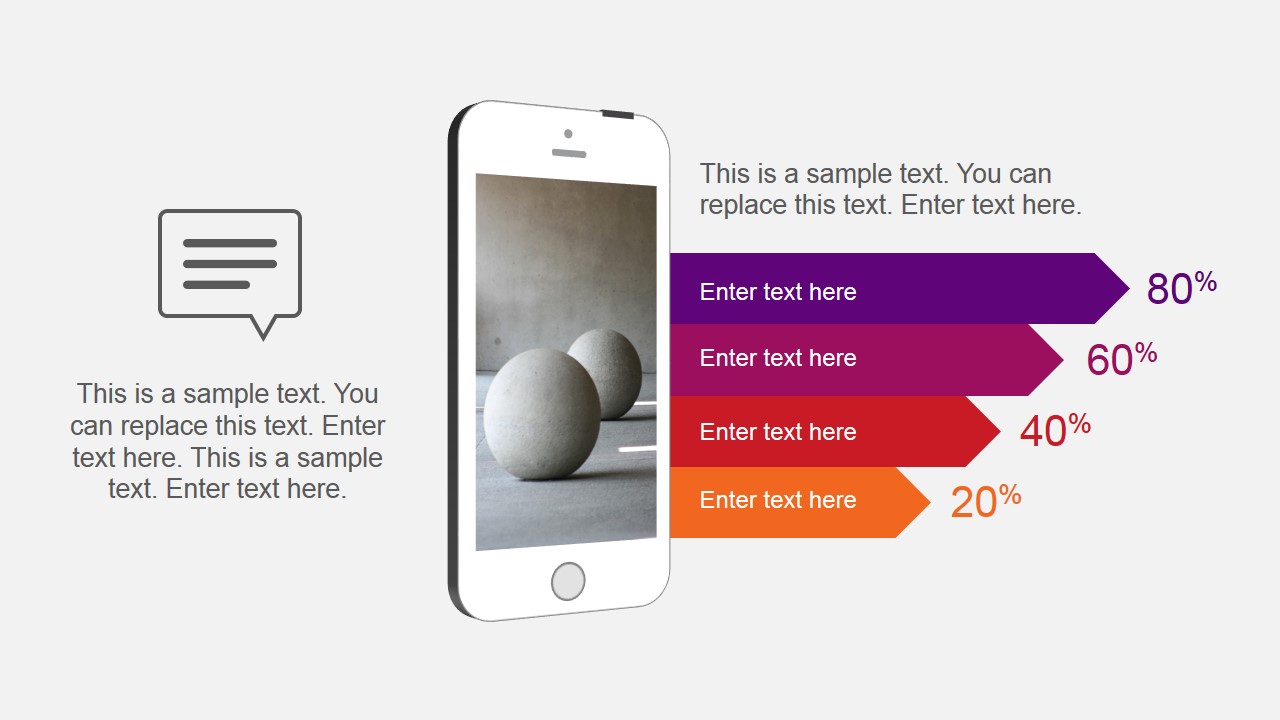 Featured in this Office template is a mobile app slide design. It is optimal for the presentation of mobile applications, and their corresponding customer shares in regional or international markets. Found in the center of the PowerPoint slide is a realistic 3D mobile phone with a generic wallpaper. Located next to it is a set of bar arrows, representing percentages. This is where statistics concerning the featured applications may be inserted.
Labels may be inserted in the text placeholders found inside the arrows, while the corresponding percentages may be placed next to the arrowhead. An explanation of the diagram may be inserted in the text placeholder found above the bar chart. A sample customer review may even be placed in the text placeholder found to the left of the 3D phone PowerPoint graphic, where a generic message dialog box can be found. All PowerPoint objects are 100% customizable to suit the presenter's needs.
Return to Actionable PowerPoint Template.