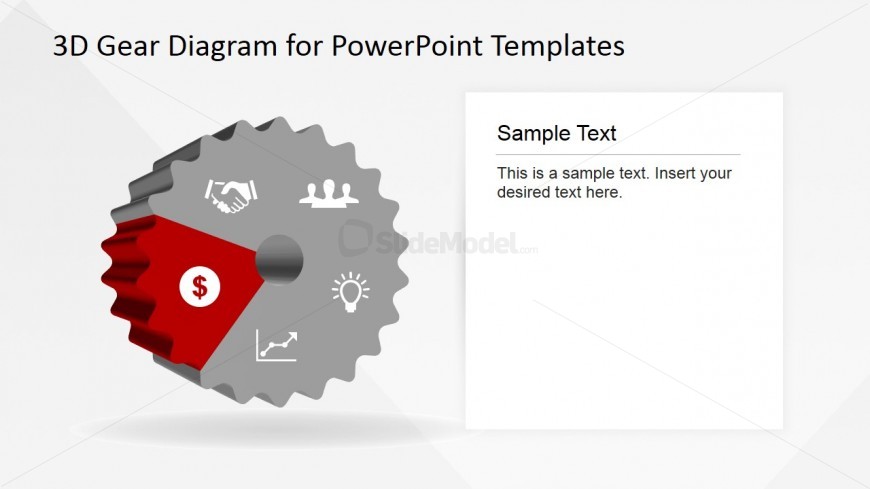 Found in the PowerPoint slide is a 3D gear with a dollar currency icon, which may be used to represent the financial aspects of the business process, such as investors and budget proposals. The used may also utilize the slide to represent profit, target revenues, pricing, ROI, assets, and more.
The slide design features a dollar currency symbol colored with a red background, while other segments found in the 3D gear PowerPoint shape are greyed out. Other icons include a handshake, people, a lightbulb, a line graph, and money. Descriptions and discussions may be inserted in the text placeholders found to the right of the PowerPoint template. All PowerPoint objects are 100% editable to suit the presenter's needs and preferences.
Return to 5 Steps 3D Gear Diagram for PowerPoint.