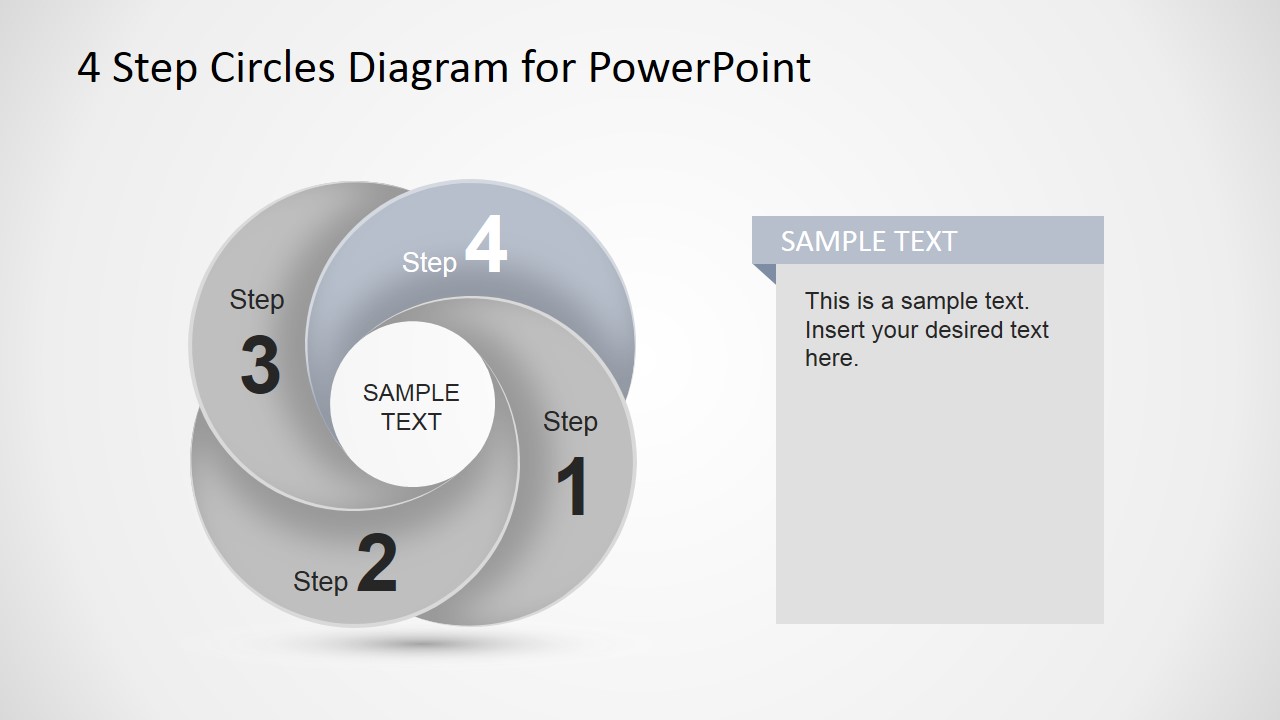 This PowerPoint design presents a four-step circular dynamic diagram for PowerPoint, consisting of a PowerPoint graphic which appears as four circles overlapping each other in succession to create a single image. A label, ranging from steps one through four, can be found in each circle. At the center of the diagram is a smaller, white circle, where a label or title may be inserted.
This PowerPoint slide may be used to discuss the fourth step in a business plan or process, as emphasized by the circle marked Step 4. This circle is colored in a lighter gray than the other so as to be easily distinguished. A discussion of the step may be placed in the text placeholder found beside the diagram, which has a light gray rectangular banner header. The PowerPoint objects are 100% editable to be able to fit the presenter's needs and preferences.
Return to 4 Step Circles Diagram for PowerPoint.