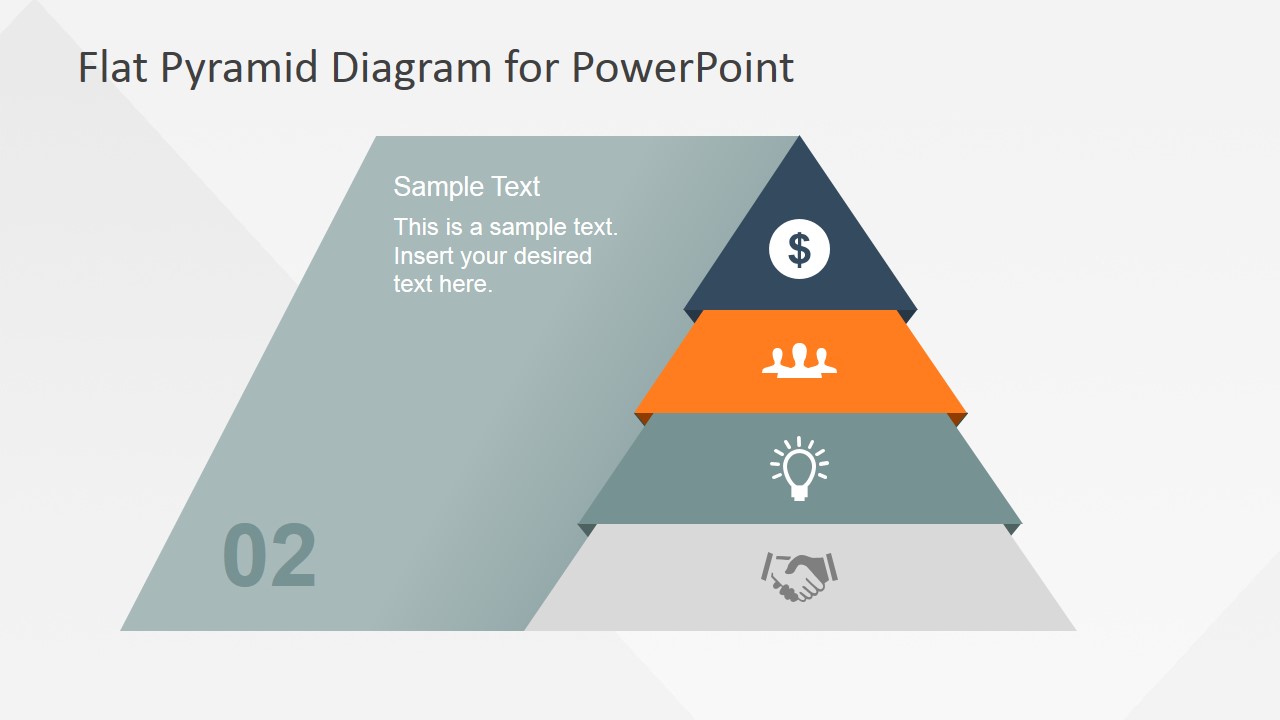 This slide design contains a flat pyramid diagram with four steps for PowerPoint. The flat pyramid is found inside a gray trapezoidal PowerPoint shape, labeled with the number 02, implying that this is the second diagram or step in a presentation or process, as the second step in the pyramid is the same color as the shape. Also located inside the trapezoid is a text placeholder where a short descriptive statement, or a detailed explanation of the PowerPoint slide may be inserted. The four steps in the pyramid are segmented, and separated by four distinct colors, light gray, dark gray, orange, and dark blue. Generic icons related to business are located inside each segment.
This PowerPoint template may be used in the presentation of a hierarchy of elements in a business setting. All PowerPoint objects are 100% editable to suit the presenter's needs and preferences.
Return to 4 Levels Flat Pyramid Diagram Template for PowerPoint.