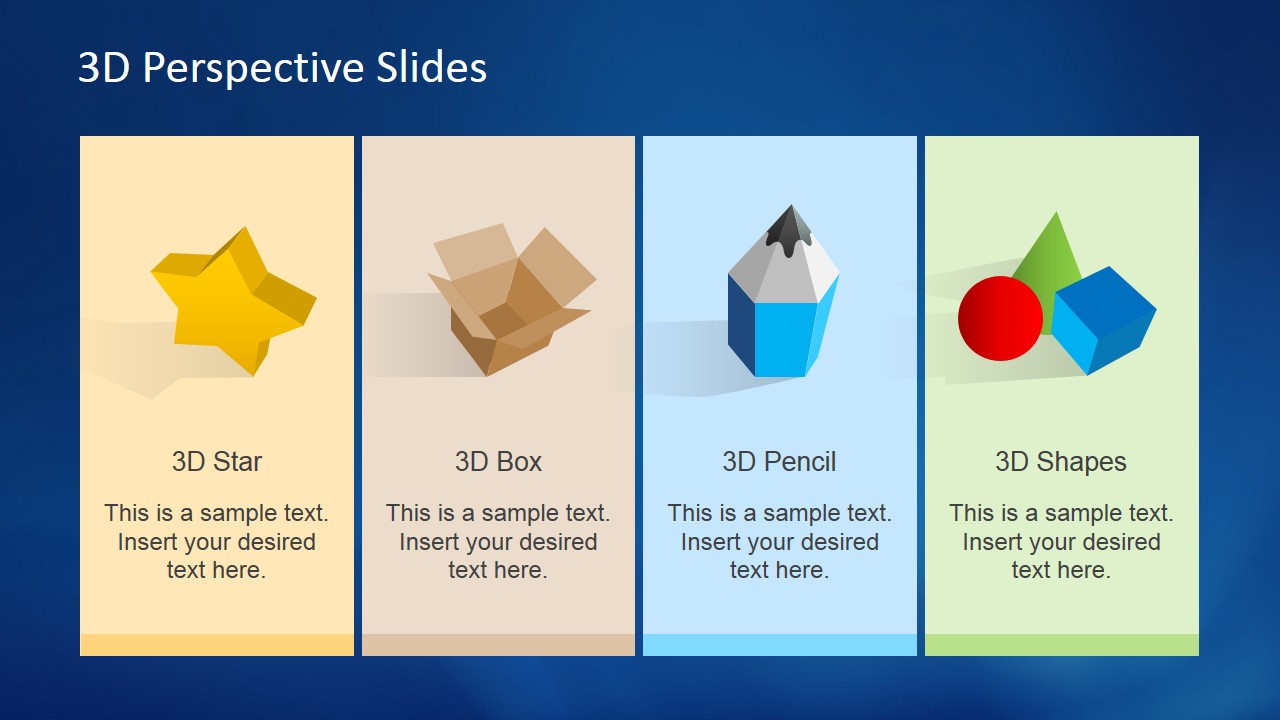 The design presentation contains four 3D Perspective Icons for PowerPoint – a star, a box, a pencil, and a set of shapes, which are enclosed in four separate colored boxes. The set of shapes compose of a sphere, a box, and a cone. Below each graphic is a text placeholder which may be inserted with a short descriptive statement. A title, or a short description, may be placed in the text placeholder at the top of the slide.
The PowerPoint template maybe used to elements of a specific project or plan. The star may be used to represent the goals of the plan; the box, to represent the materials or resources needed; the pencil, to symbolize the processes, or plans already in motion; and the shapes, to stand for the focus groups, or the expected outputs. The PowerPoint objects in this slide design are 100% editable to fit the presenter's needs and preferences.
Return to 3D Perspective Icons for PowerPoint.