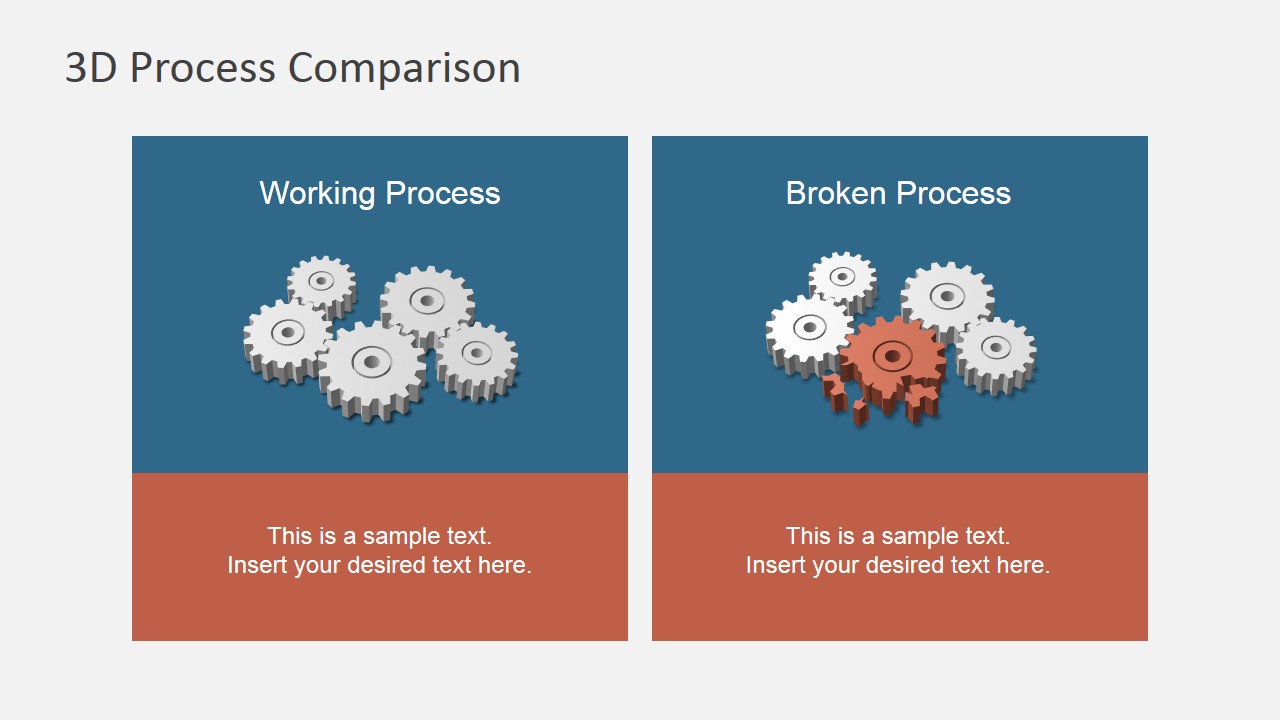 Located in the PowerPoint template is a 3D process comparison slide. The slide design may be used to show the contrasting concepts of a working process and a broken process. It may utilized in business presentations highlighting the importance of contingency mechanisms and procedure preservation, which is ideal for employee orientations and presentations concerning newly-developed processes.
On the left side of the PowerPoint slide is a tile that features five white gears, all intact to convey the message of a working process. On the right side is another set of gears, with one gear in broken processes. Each of the tiles are colored partly in red and partly in blue. The tiles also include text placeholders where descriptions and labels may be inserted. All PowerPoint objects are 100% editable to suit the presenter's needs and preferences.
Return to 3D Broken Process PowerPoint Template.