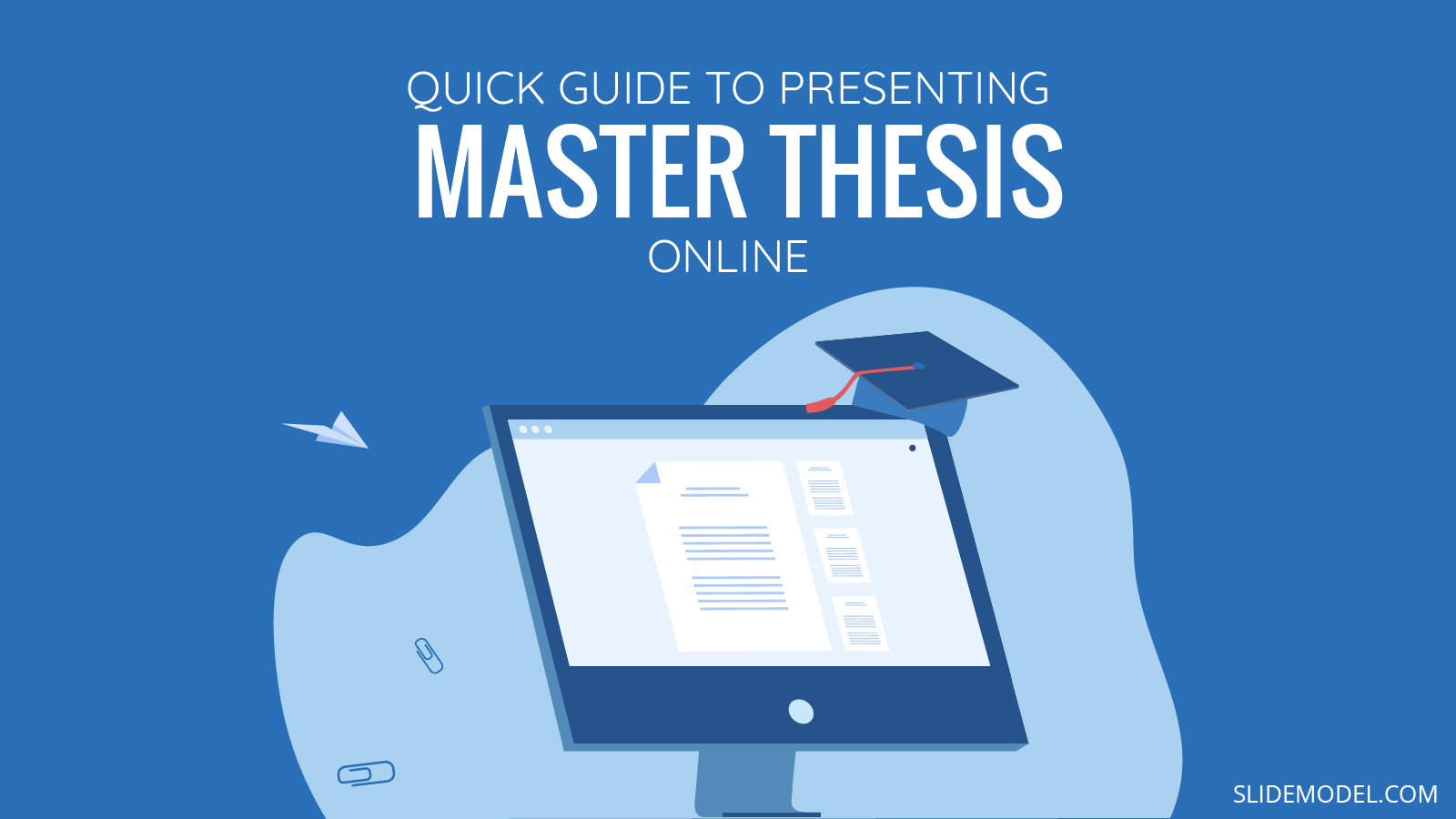 It's often said that your Bachelor's degree represents a broad field of study, while the Master's degree is your opportunity to focus on a specific part of that field of study. It's your chance to become an expert in something. The Master's Thesis is the way you show your professors, peers, and the world your new expertise.
Traditionally, Master's degree students present theses to a committee of professors and researchers, in front of peers, friends, and family. However, as globalization grows and global pandemics affect the world, we've had to adjust to a new concept of presentation: the online thesis defense.
Before we get too far into the specifics of presenting Master theses, let's make sure we're all on the same page.
Master's Degree Versus Bachelor's Degree
Like we mentioned above, your Master's degree is a narrowing focus compared to what you studied in your Bachelor's degree. In fact, you don't always have to get your Master's degree in the same exact field as your Bachelor's degree. Many universities value a demonstrated interest and base knowledge in a certain field over a Bachelor's degree in that field on paper, but little passion for the subject.
That being said, the Master's degree will always be more specific. It will require you to already have a general understanding of the field. If you're looking to study a little of everything related to a field or industry, then a Bachelor's degree will probably serve you better.
Most Common Master's Degrees
Some of the most common Master's Degrees in the United States include the MBA Degree (Master's of Business Administration), Computer Science, Master of Marketing, Master's in Financial Management, Doctor of Education (Ed.D), and Master of Education.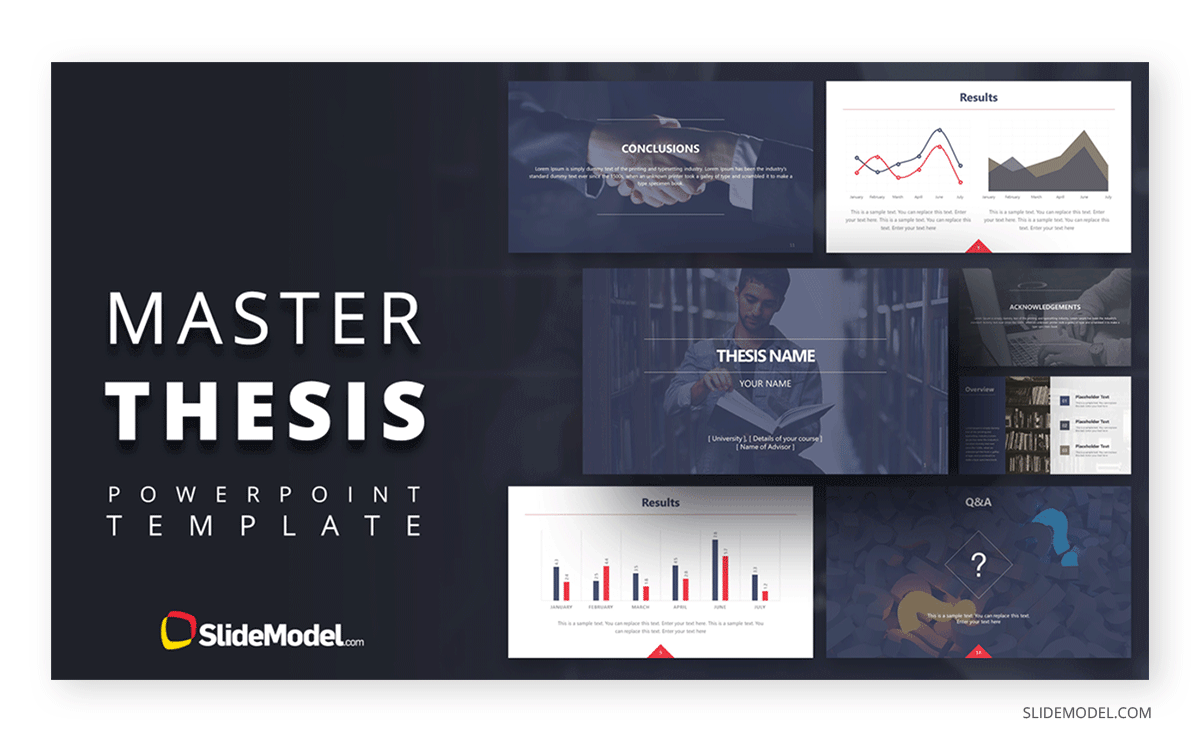 How Important is the Master's Thesis to the Degree?
Depending on your specific program, the thesis will be a very important hoop to jump through or it will be the endeavor that the entire program revolves around.
The subject you choose for the thesis will depend on what you and your faculty advisor decide. Ideally, it will be a subject that you are extremely passionate about, since you will be spending the next couple years joined at the hip with it.
Make sure you don't confuse thesis and dissertation. The thesis is what you conduct for a Bachelor's degree or, more commonly, a Master's degree. Dissertations are the even larger undertakings required for a PhD.
How Big is the Master's Thesis?
Average theses range between 60 – 100 pages and roughly 20,000 – 20,000 words. Beyond the page count, many Master's theses involve some kind of research and/or experimentation that you'll base the entire document on. Some Master's programs will devote much of the second year of study to preparing for and writing your thesis. For some students, they'll work on their thesis only after they've completed the rest of their program.
How to Structure your Master's Thesis
After you've conducted the research and executed the experiment at the heart of your thesis, you'll work on putting it all on paper. Generally speaking, you'll follow this outline: title page, introduction, literature review, methodology, results, discussion, and conclusions. Find more detail for the specifics of structuring your Master's thesis on this handy guide.
The Master's Thesis Presentation
After you've done all the work to prepare for your thesis, conduct the research, and write it out, all that's left is to present it to your committee and get final approval. This presentation is often seen as the ultimate representation of your new expertise in your field of study. It's the final requirement needed to graduate with your Master's degree.
Online Versus Live Thesis Presentation
Online thesis presentations have been occurring more frequently over the last decade, as online Master's programs have risen in popularity. Additionally, in 2020 and 2021 the need and preference for online thesis defenses exploded, due to the global pandemic. It has been more important than ever to prepare a solid online presentation that will make sense, effectively demonstrate the important aspects of your thesis, and visually engage your thesis committee.
Online thesis defenses are very different from live presentations. For one, your voice and body language carries less weight in an online thesis presentation. For another, your thesis PPT will consume more of your viewer's attention compared to live, where you more easily dominate the stage.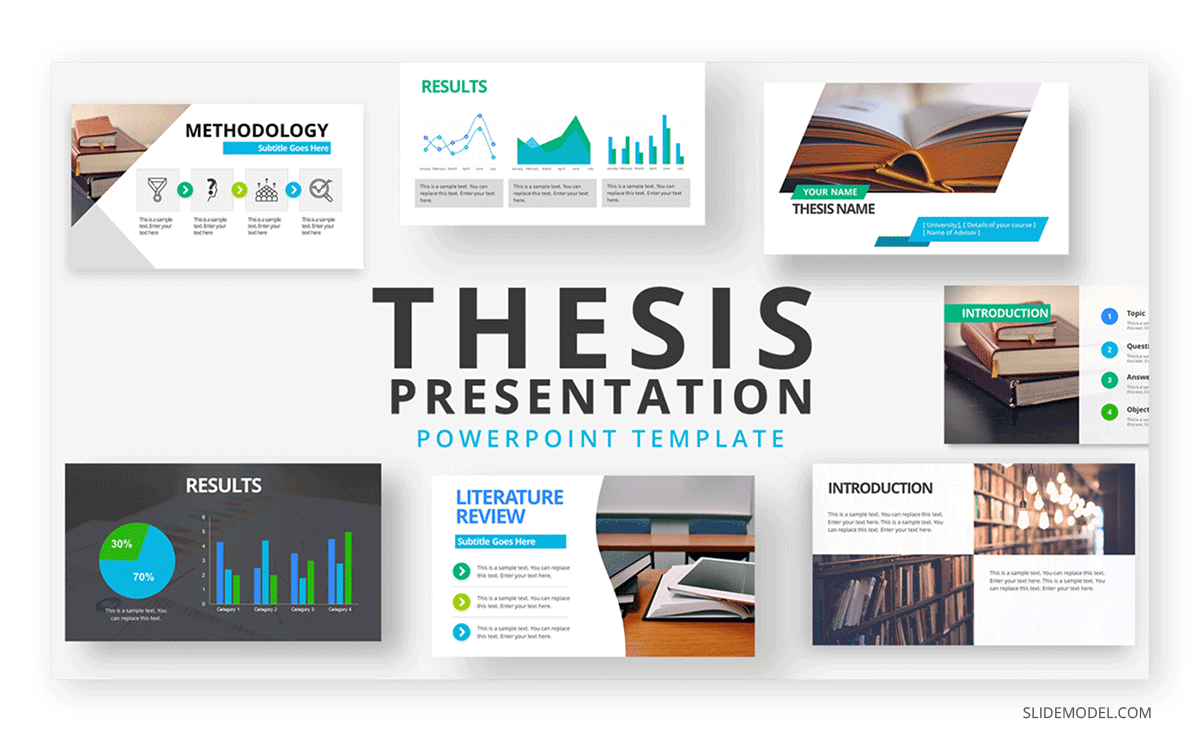 Good Practices for Online Master's Thesis Presentations
We've shared some tips for how to present your thesis PPT during a live defense. Here, we'll adjust those tips for an online thesis defense.
Online Tip #1 – Don't skip the introduction
It's very natural to introduce yourself and your thesis when presenting live. When online, however, we tend to feel more awkward because we can't physically relate to the people in our audience. Overcome this discomfort by practicing a solid introduction of both yourself and your thesis title and basic concept.
Online Tip #2 – Avoid reading thesis notes or a script
It might be tempting to read notes or write yourself a detailed script when presenting a thesis online since your audience can't see what's beyond your webcam view. However, we urge you to not do this. Taking the time to memorize your thesis defense will ensure a much more natural presentation than if you're reading it off of a second screen.
Online Tip #3 – Speak clearly and enunciate
We all know how difficult it can be to understand people during online presentations, especially if the web connection isn't perfect. You don't have any control over the quality of connection or speaker that your audience has, but you can do your best to be understandable by speaking clearly, enunciating your words, and not speeding up. However, be careful when speaking slower. Make sure you still add sufficient emphasis and inflection to your presentation to avoid droning on.
Online Tip #4 – Be prepared for internet interruptions
There is absolutely nothing worse than getting into a good rhythm on your presentation, only to realize that the internet has cut out and you've lost your audience. Don't let this kind of interruption faze you. Don't let it make you lose your nerve or train of thought.
First, make sure you are presenting your thesis in an environment that is quiet, private, and has the best internet connection possible. If an interruption in the internet does happen, don't lose your cool. Keep calm and wait for the internet to return. Write your faculty advisor immediately, explaining what is happening.
Once your internet connection returns, backtrack to a good re-starting point as opposed to picking up where you left off. This will help you get back into the rhythm of presenting, as well as make sure your audience is able to follow along. The key is remaining calm and not getting embarrassed. Everyone knows what it is like to suddenly lose internet connection! It's a part of our daily lives now. Just continue on as best as possible.
Online Tip #5 – Make your PPT even more engaging for an online thesis presentation
Often, when one member of an online meeting or presentation is sharing their screen, the screen with their webcam view becomes smaller, while the PPT becomes the focus. There is a fine balance here. You don't want your thesis defense PPT to take over the presentation. You, or at least your voice and words, should always be the main focus. Nevertheless, technology is what it is. This is the way online presentations are currently set up. That means your thesis PPT must be very good, because it will be noticed.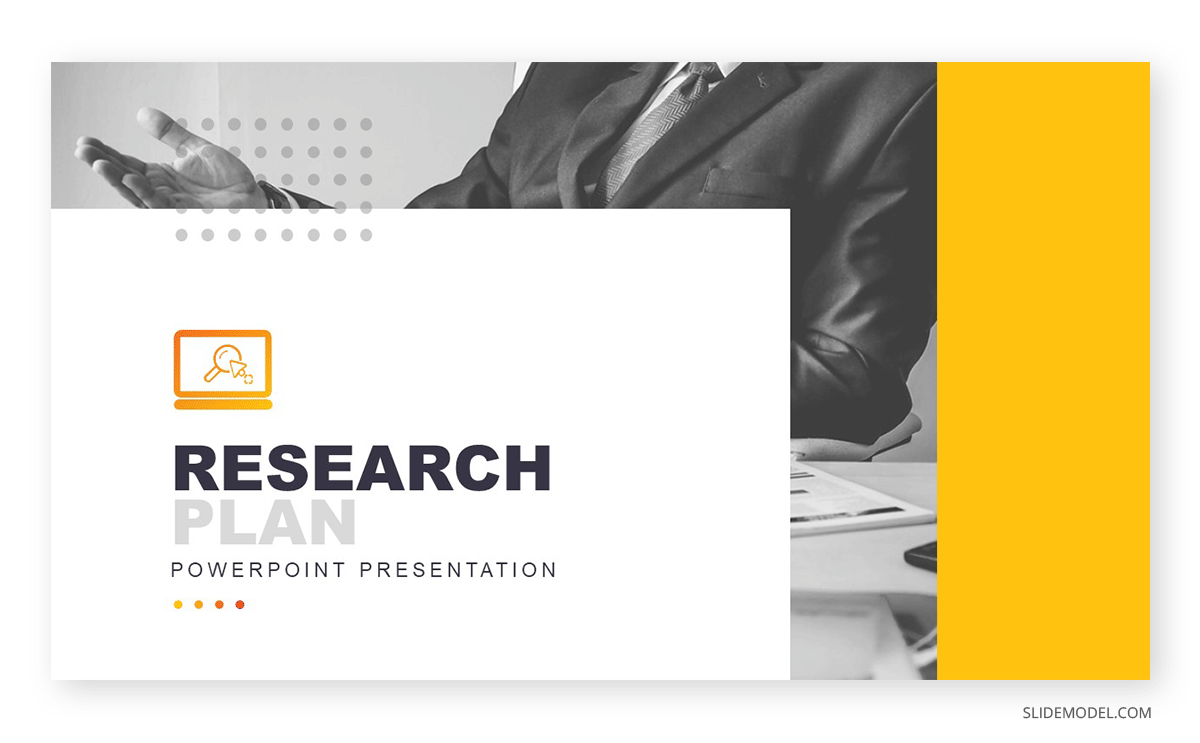 How to Elevate your Master's Thesis Online PPT
With so much pressure on your PowerPoint during an online thesis defense, you'll want to make it as professional as possible. Here are some guidelines for setting up your thesis PPT.
Avoid putting too much information on each slide
You don't need to fit your entire thesis document on your PPT. Add main points and outline only. This will keep your audience by getting overwhelmed with too much information at once. It will let you keep control over the order that information is presented. Finally, it keeps their attention on you and your presentation, as opposed to reading the slide.
Use infographics to demonstrate results
Charts, graphs, and infographics are excellent ways to do more "showing" and less "telling". Even if your audience doesn't completely grasp the significance of the numbers you are talking about, they can understand if the line on your graph increases or decreases. They can see the comparison between two factors in the height of your bars.
Use high quality images
Depending on the subject of your Master's thesis, the images will be a main point or will just be adornment. Either way, use high resolution images so they don't appear blurry or pixelated in the presentation.
Stick to a single design style and theme
Your presentation will be so much more professional if you follow a single design style and theme instead of mixing colors, fonts, and text sizes. Similar to business branding guidelines, your thesis presentation should have a consistent color palette, font, and appearance.
Conclusion: Online Master's Thesis Presentations
You've done so much work to complete your Master's degree and craft an exceptional thesis. Do all of that work justice with a masterful thesis defense, no matter if it's live or online. With the right preparation and attitude, your online thesis presentation can be a success and set you on course for the rest of your life!