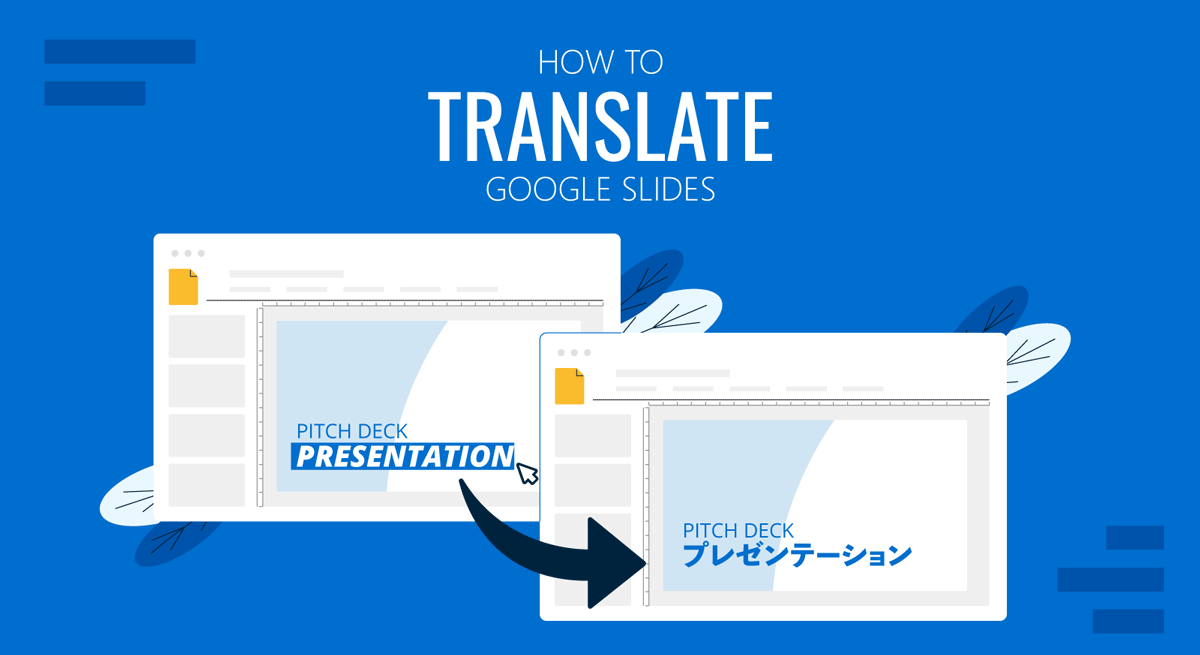 While PowerPoint provides a built-in option to translate slides, Google Slides does not currently have a native feature that offers instant translations for text. However, you can translate Google Slides using third-party tools. This is much easier than copying text from Google Translate after translating parts of the text to be copied to and from Google Slides.
How to Translate a Google Slide
Whether you're using Google Slides Templates or making a slide deck from scratch, in order to translate a slide in Google Slides you will have to install a third-party extension. To do this, go to Extensions > Add-ons > Get Add-ons to install a translation extension.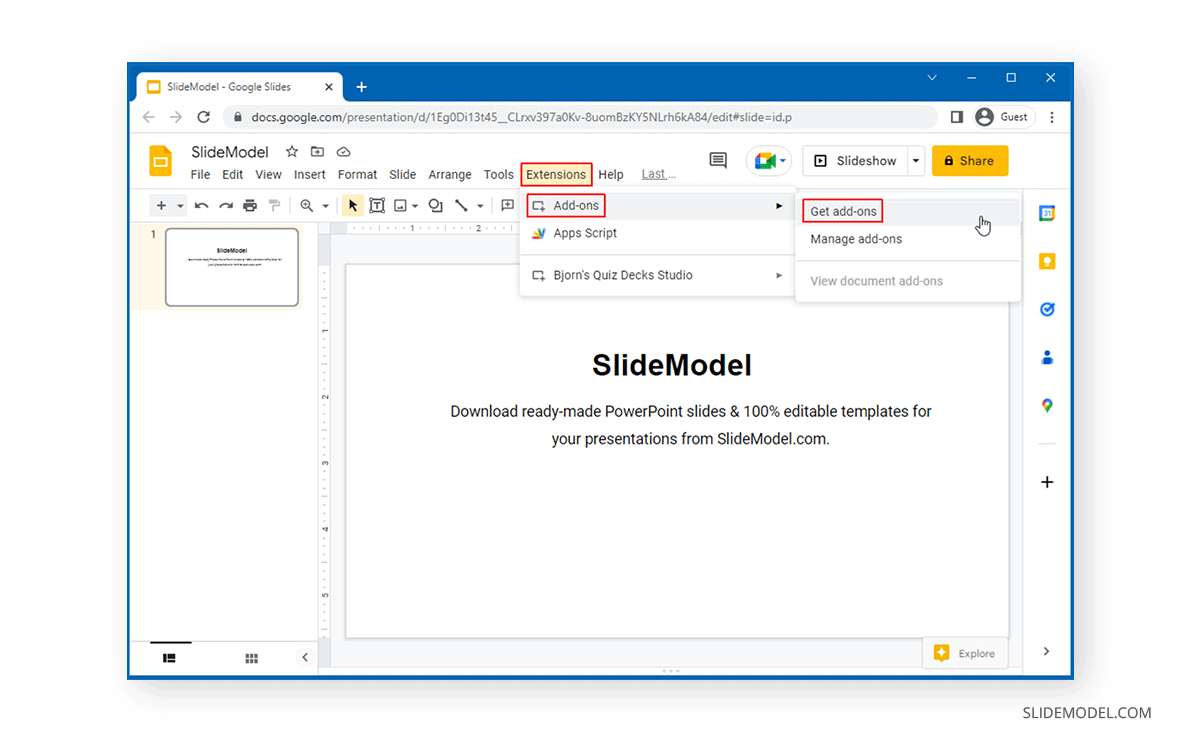 There are a number of extensions for Google slides that can help you translate text. For the purpose of this post, we will be using the Translate My Slide add-on.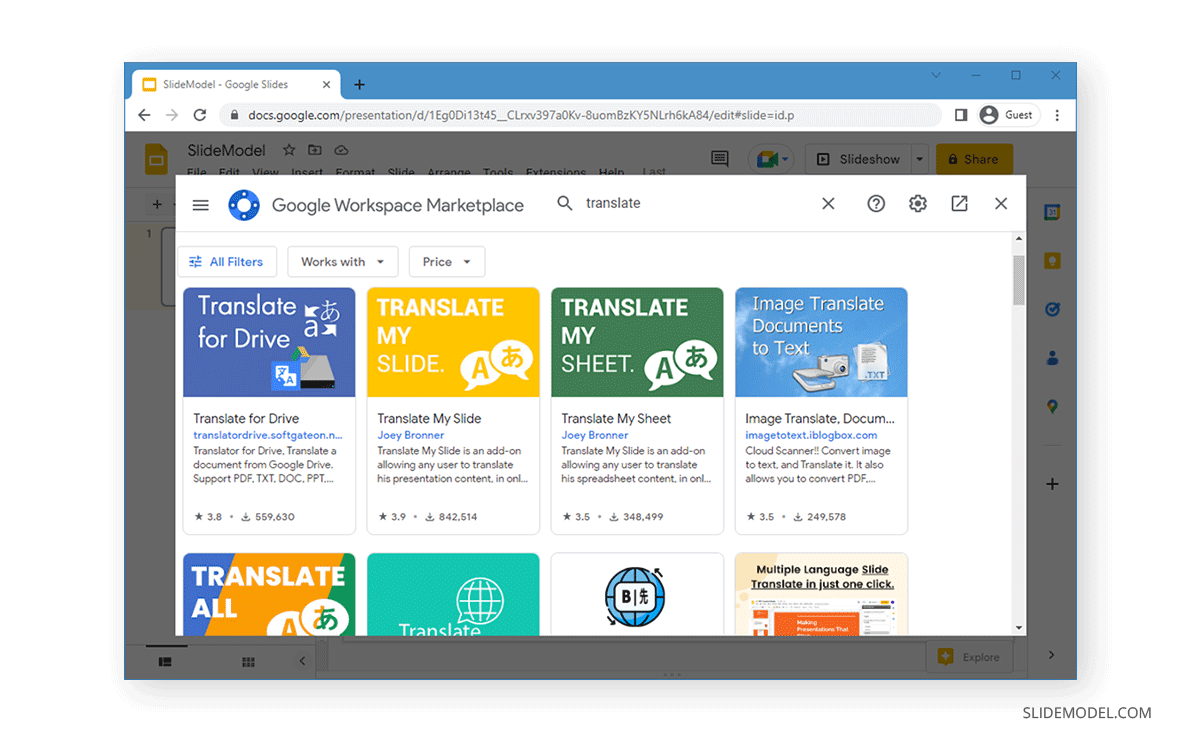 If you have installed an add-on for a Google Workspace app such as Google Slides, you would know that it requires clicking Install from the product page via the Google Workspace Marketplace, after which you need to grant it permissions for your Google account.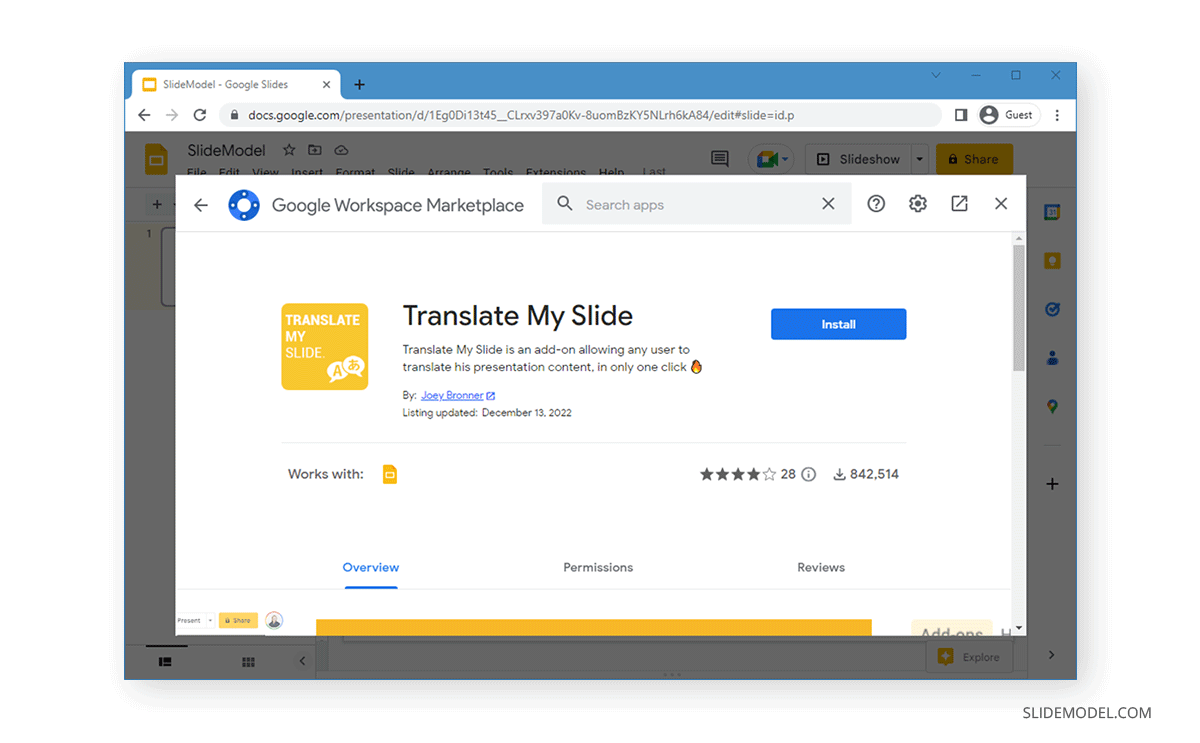 Once the add-on is installed, go to Extensions > Add-ons > Translate My Slide. This will launch the translation add-on in the right sidebar.
Select the text to translate, followed by the language to translate the text from. You can let the app automatically detect the original language or specify it from the drop-down menu. In this example, we will be translating a block of text from English to Spanish.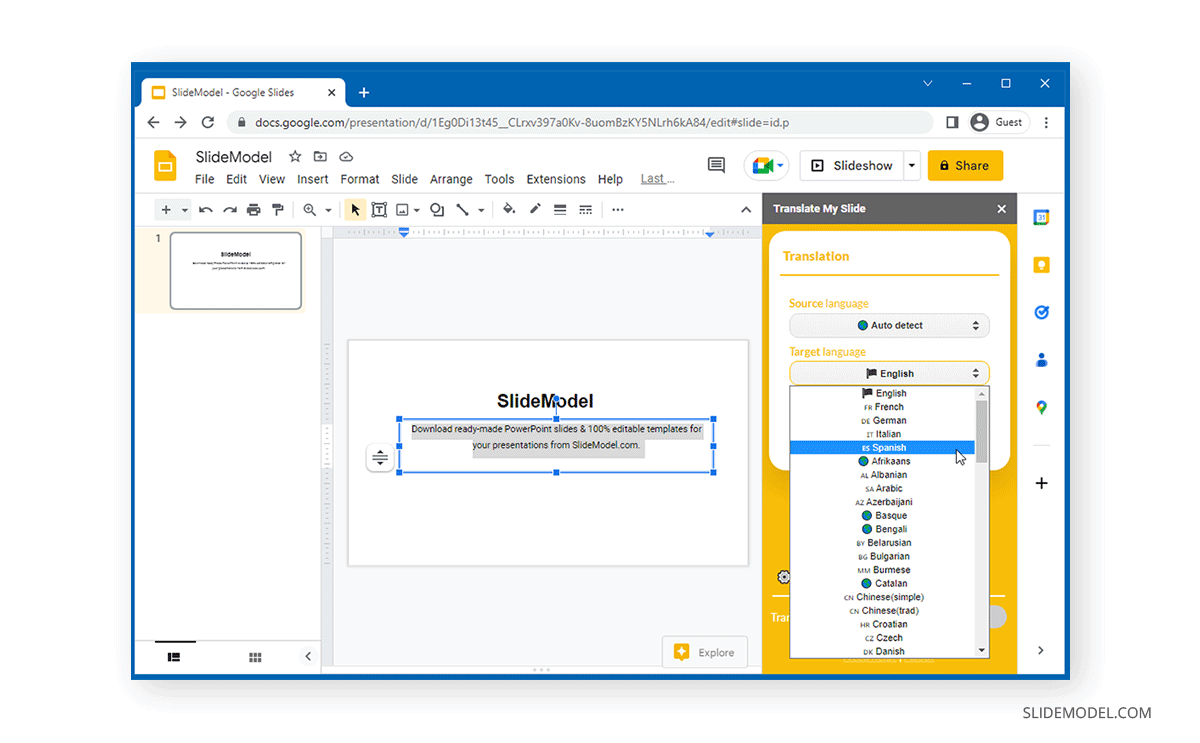 The below example shows text to translate from English to Spanish.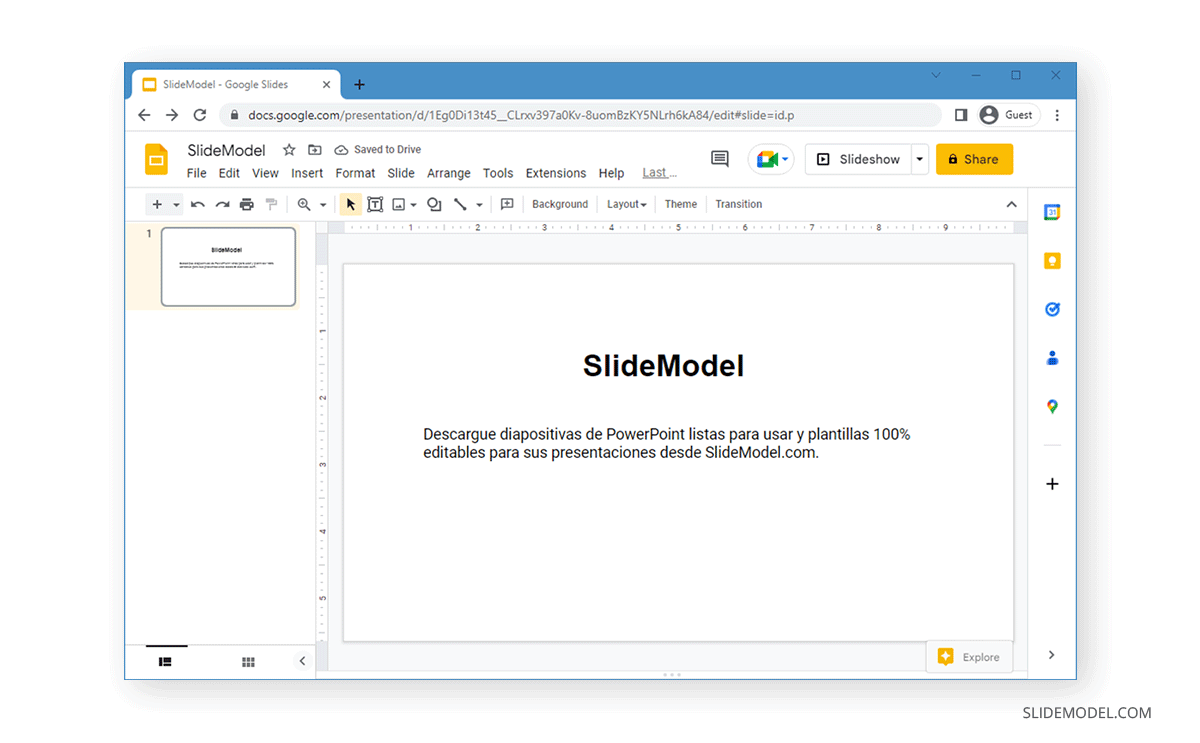 Translate My Slide is one of many add-ons available from the Google Workspace Marketplace that provide instant functionality for translating google slides. However, many of these apps come with limited functionality for the free version and require a paid subscription for unlimited translation capability. Translate My Slide's free version supports translation for 100 pages every 24 rolling hours.
Still, it is advisable to do a manual checkup of the translated text, as odd-sounding language may seem apparent to native speakers.