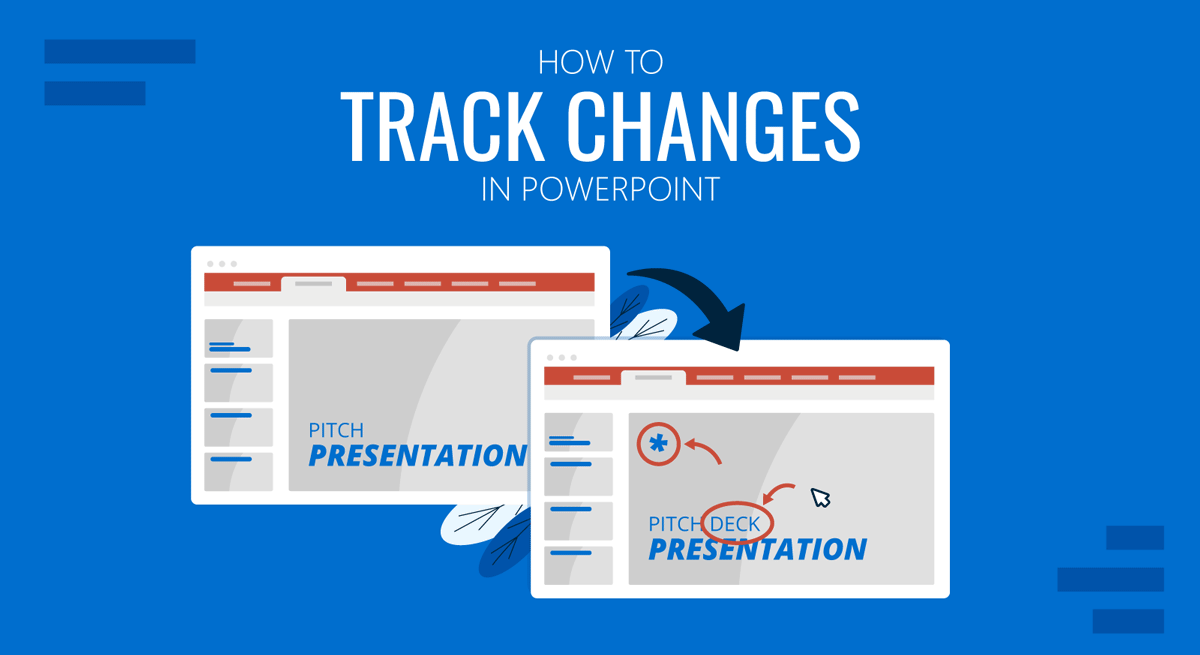 Track changes is a common feature in Microsoft Word that enables the user to accept or reject changes. Yes, you can track changes in PowerPoint! Let's take a look at a few simple steps for using track changes in PowerPoint.
How to Use PowerPoint Track Changes
Unlike Microsoft Word, you can't simply enable track changes and start making amendments to a PowerPoint template or presentation file you wish to check for changes. To track changes in PPT, follow the steps mentioned below.
Step 1: Open and Compare a PowerPoint File with an Older Version
To start tracking changes, select a different version of the file to make a comparison between the two files. For example, you might have shared a file with colleagues to make changes. Open the original file to compare it with the new one to check for changes made to the file. To do this, open a version of the PowerPoint file (e.g., an old version) and go to Review > Compare.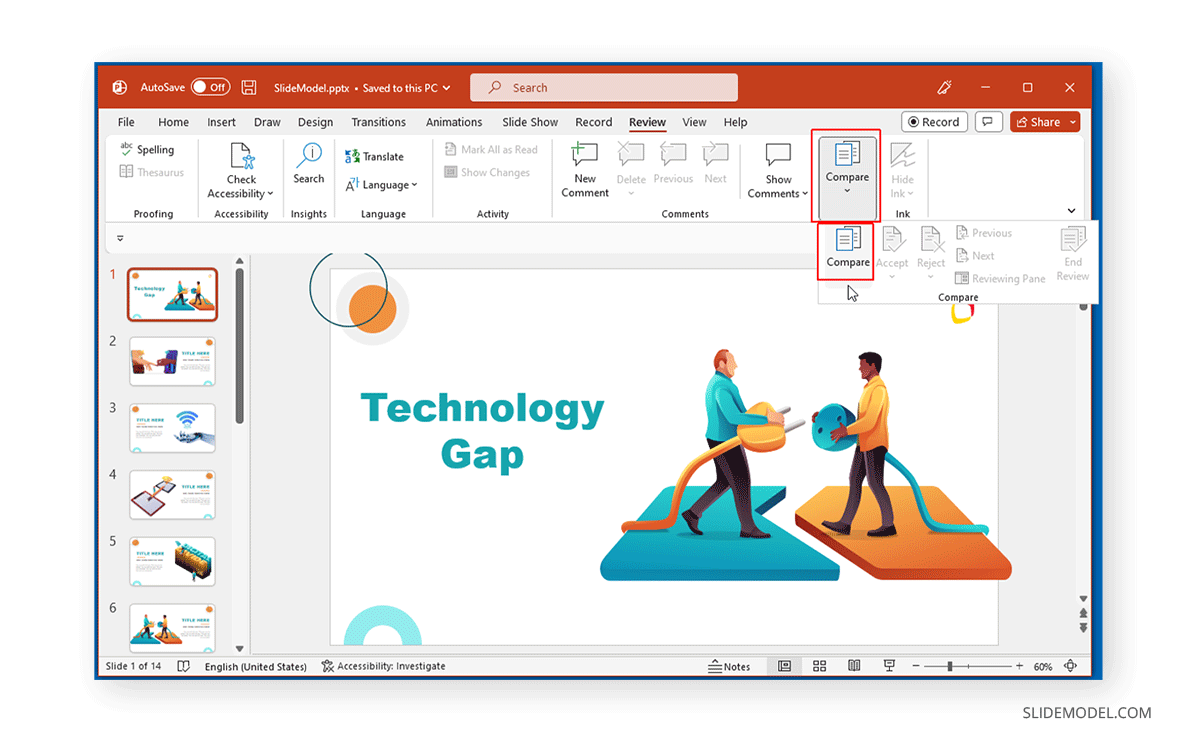 Now, open the same file with changes, such as the new file sent by your colleagues with additions, and select Merge.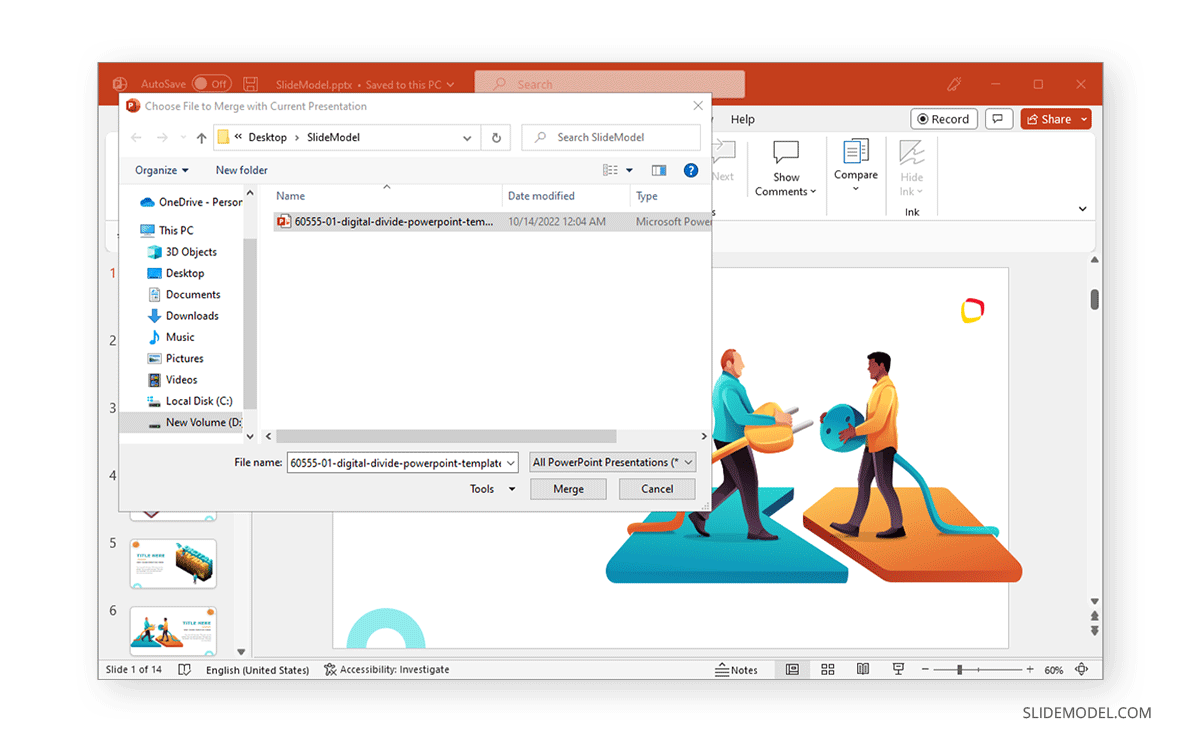 Step 2: Review Changes to the File
You will be able to review the changes made to the file from the right pane, where information about changes made by each user will also be available. The changes can also be reviewed via Review > Compare.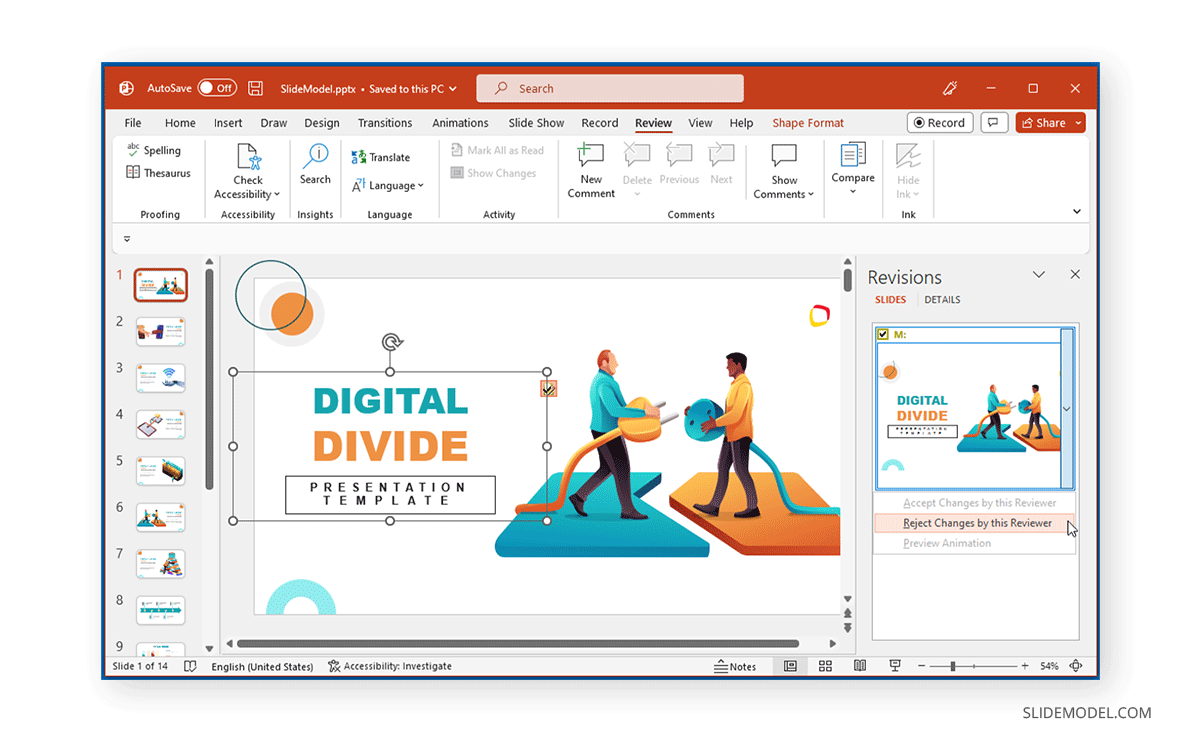 Step 3: Accept or Reject Changes
During the review, you can accept or reject changes either from the right pane or the Review tab. Once you are done reviewing changes and all changes have been accepted or rejected, click End Review.
Track changes in PowerPoint using the Compare feature can be used without manually enabling them, in the case of Microsoft Word. This feature is also available for other Microsoft applications such as Word and Excel to compare different versions of files for changes.