Some PowerPoint presentation slides with timelines, charts, maps, and other important information might need to be saved as individual slides to incorporate them into documents or to share with colleagues. You can use two easy methods to save PowerPoint slides as images.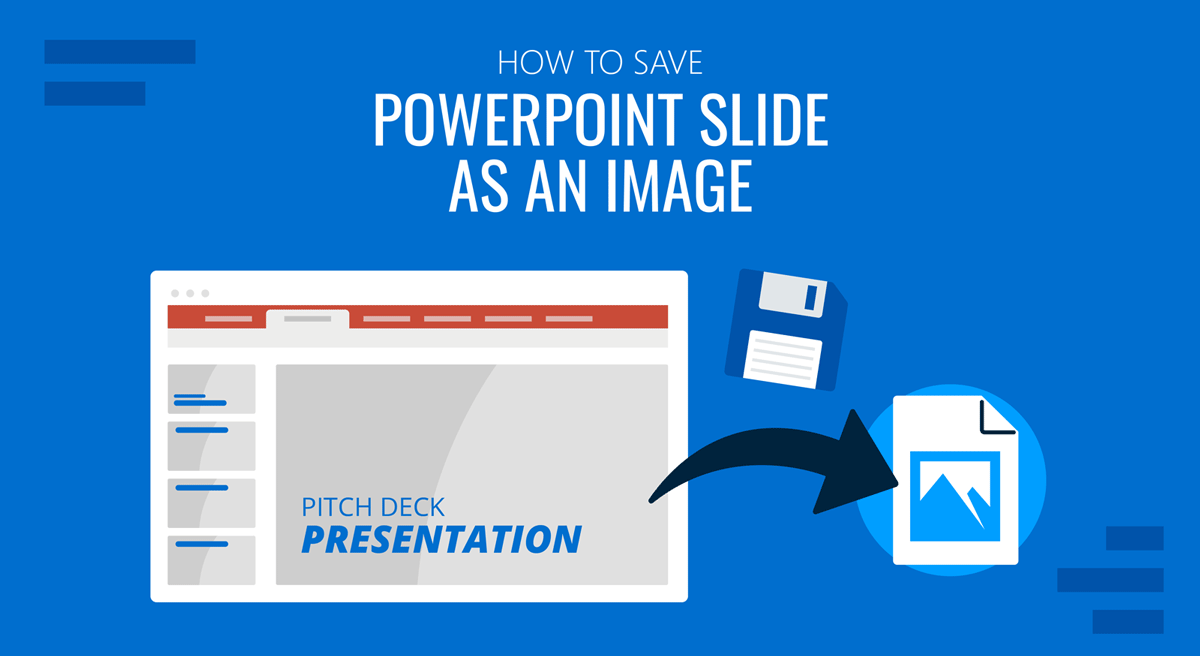 Save a PowerPoint Slide as an Image
To save an individual slide or your entire presentation in a supported image format, go to File > Save As and select a location to save the output image file(s).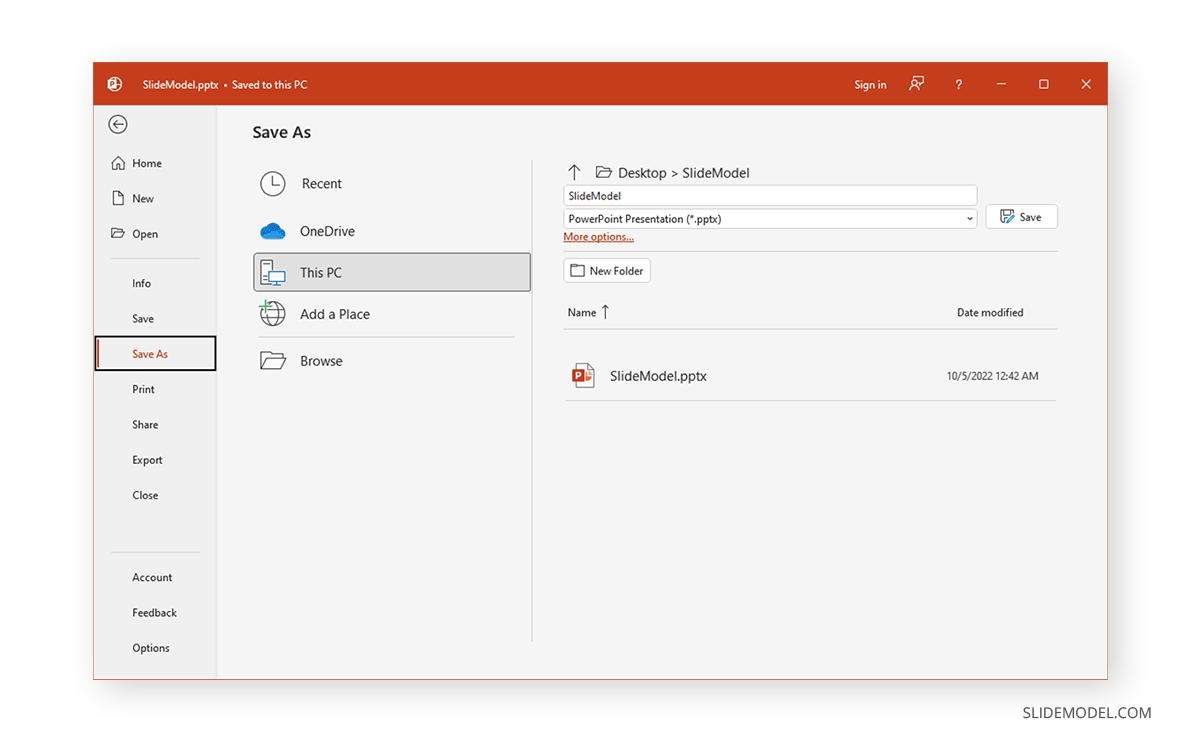 Name your file and use the drop-down menu to select an image format. The supported image formats to save slides include JPG, PNG, TIF, BMP, WMF, and GIF.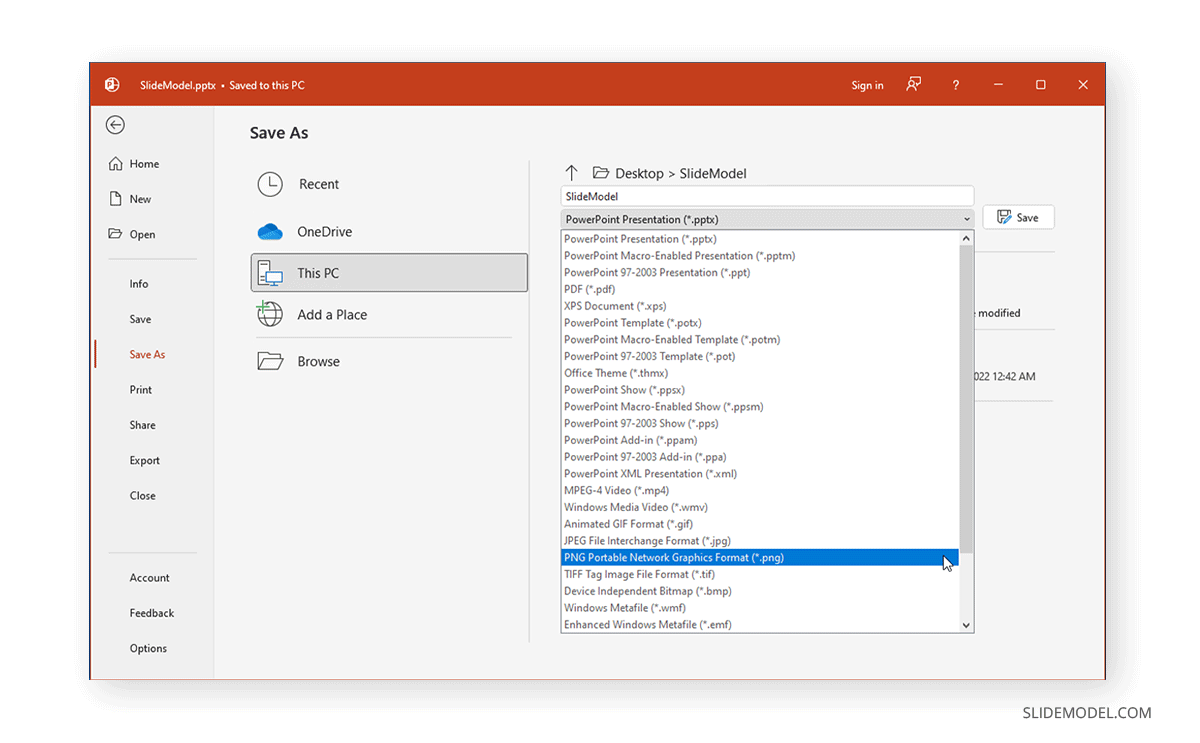 Once you click Save after selecting an output image format, you will be provided with the option to either save the current slide or the entire slide deck.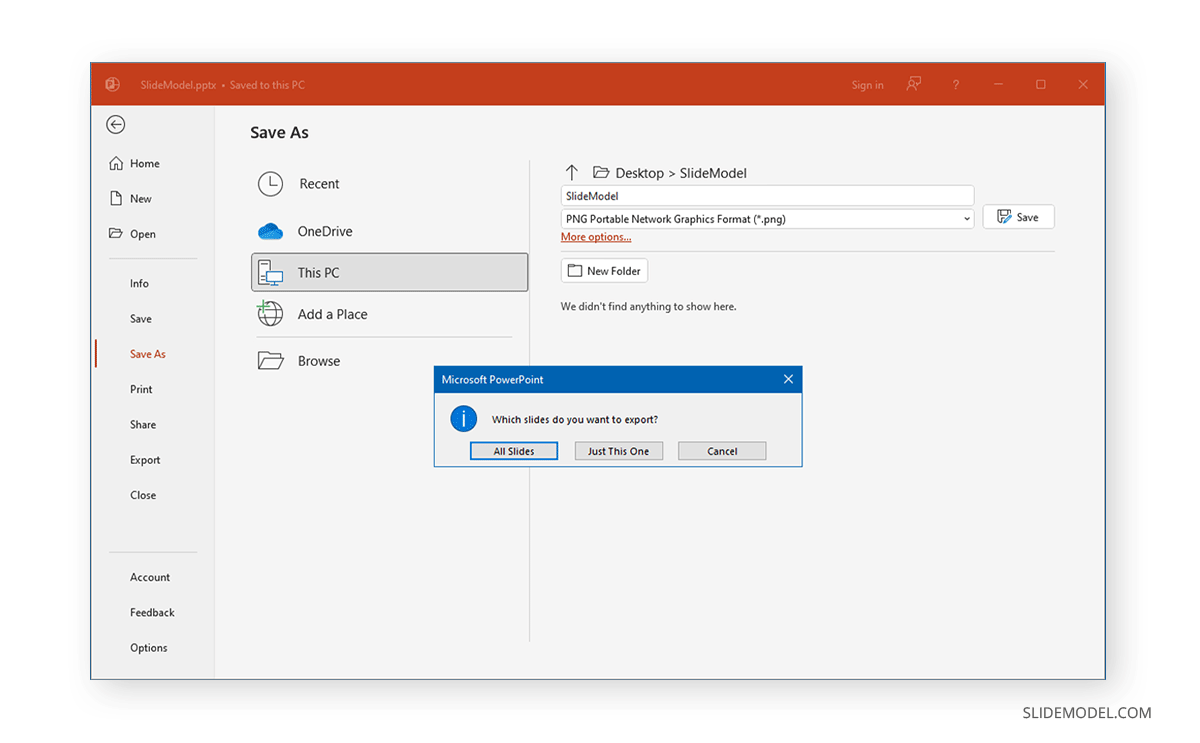 After PowerPoint slide(s) have been converted, a prompt will confirm the conversion and the location of the output folder.
Export PowerPoint Slide as Image
To save a current PowerPoint slide or complete presentation to an image format, you can also export your slides via File > Export > Change File Type. Select an output format to convert a ppt slide into JPEG or PNG.
Select a location to save your slide or presentation deck from proceeding to the next step.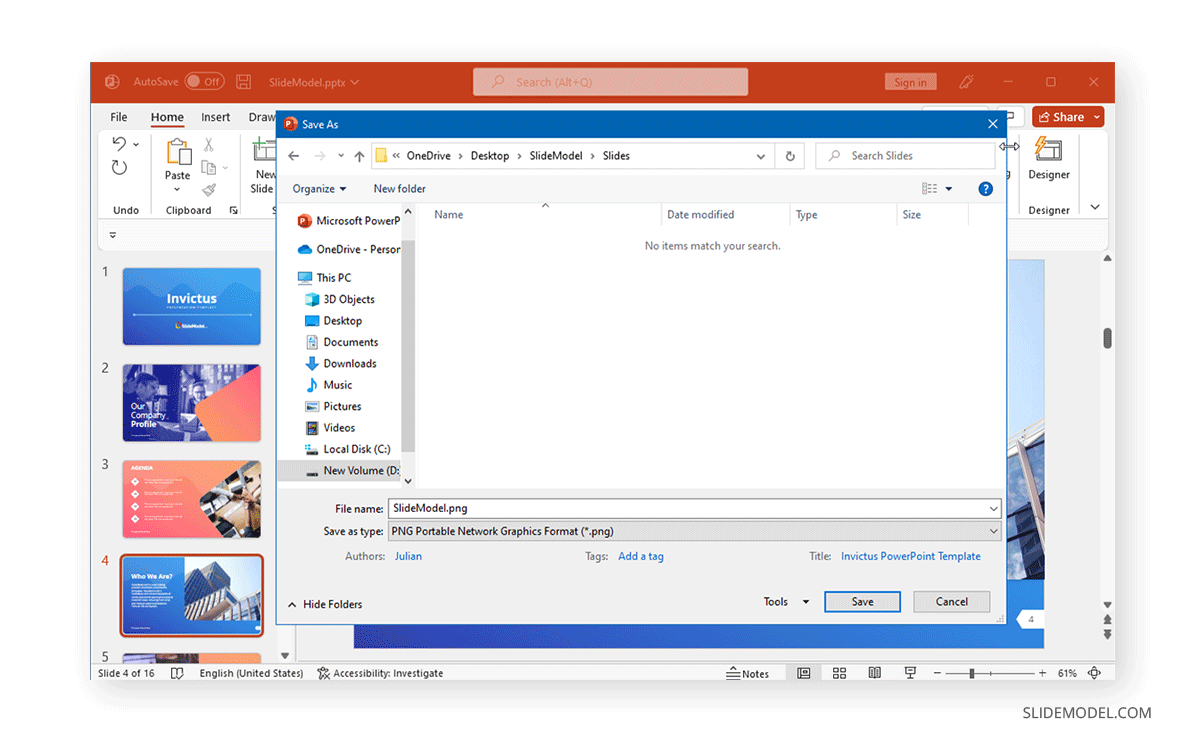 Like the first method mentioned above, you can choose to convert either the current slide or the complete presentation to the selected image format.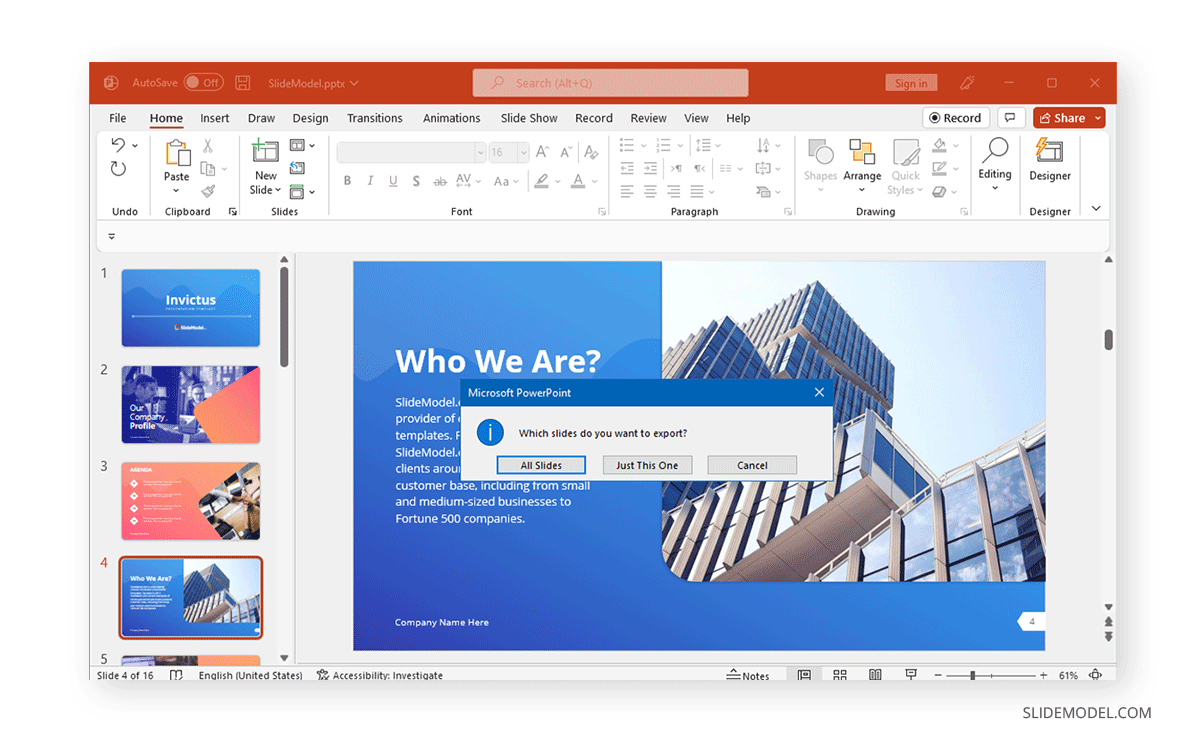 PowerPoint Slides Converted into Image
The below image shows a folder where a PowerPoint presentation was saved as image files.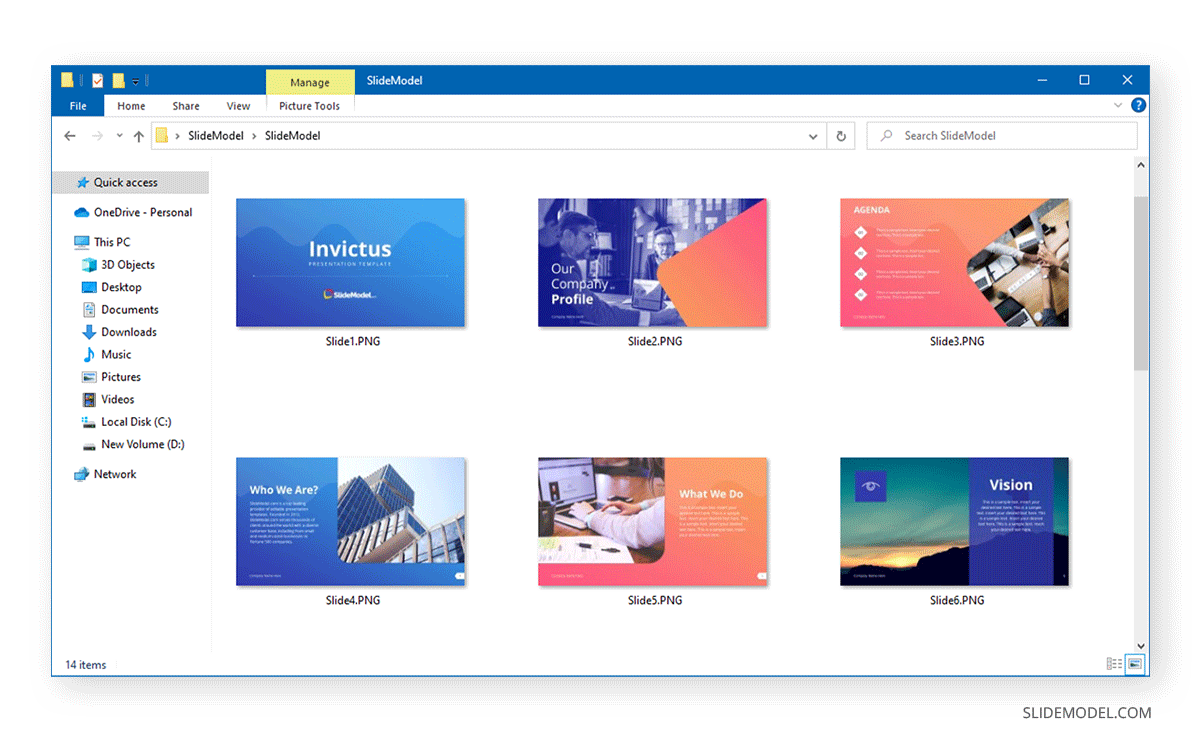 PowerPoint Slides Converted into GIF Animation
If you choose to save PowerPoint as GIF, the slides can be converted into a slideshow-style animation that can be played out using an image viewer that supports GIF animations.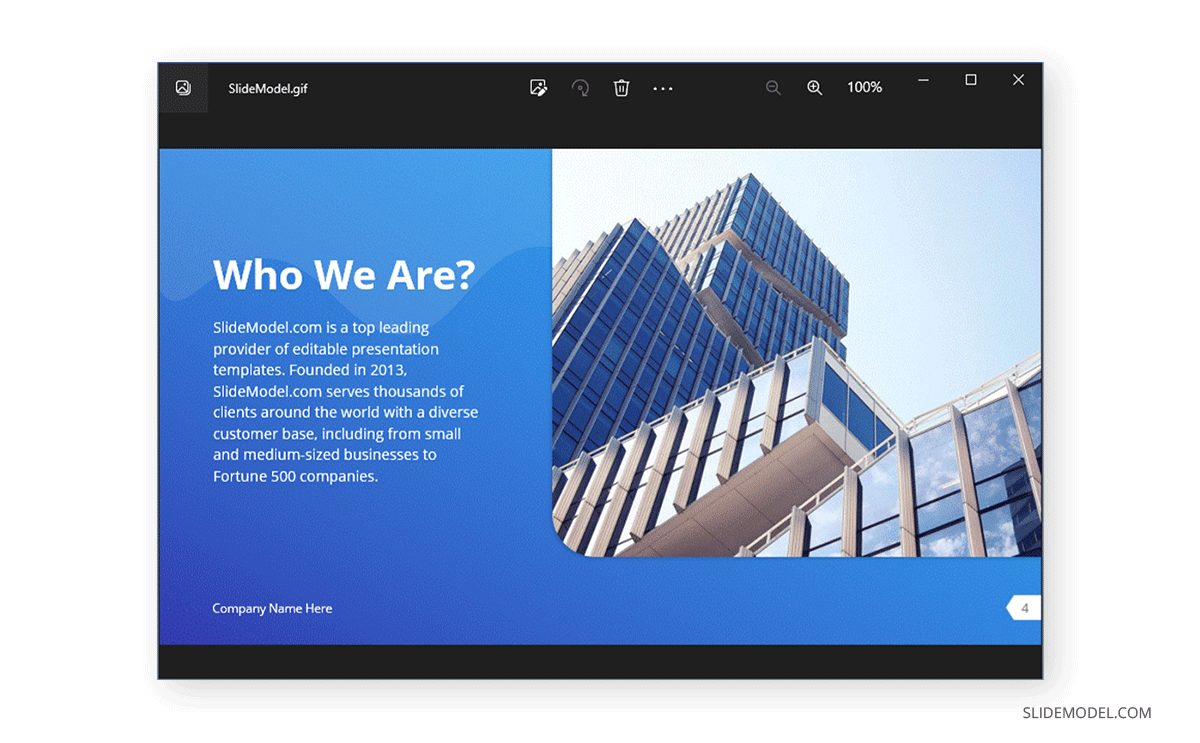 Save PowerPoint Slides as Images Using Google Slides
If you don't have PowerPoint or a Microsoft account to use the online version of the app, your standard PowerPoint slides can be converted to images via Google Slides. Open an uploaded PowerPoint file, go to File > Download, and select an output format. Using Google Slides, you can save your current slide as a PNG, JPG, or SVG (Scalable Vector Graphics) file.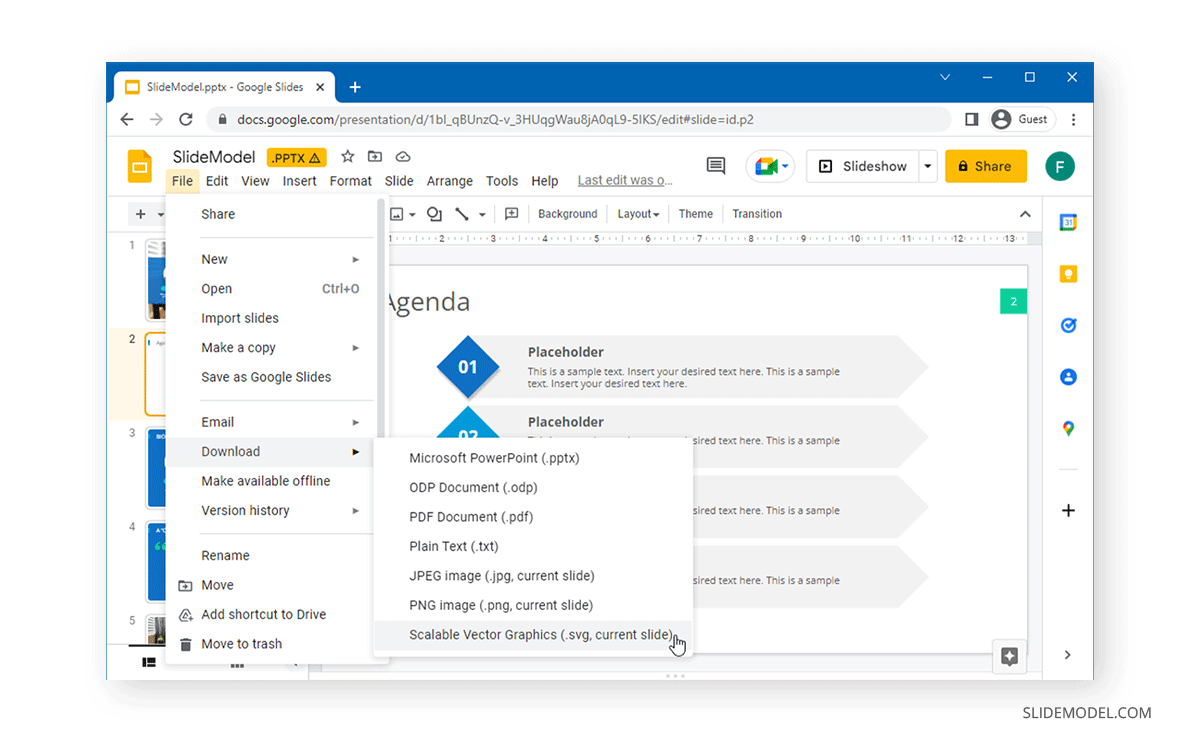 Other than the built-in PowerPoint conversion options and Google Slides, you can also use third-party converters like Zamzar and CloudConvert to save PowerPoint slides as an image. However, some conversion tools might not provide the desired output quality; images can appear pixelated and vital information such as charts and graphs can be affected after the conversion.