Before a PowerPoint presentation is to commence, you might be willing to print out your slides for review or to aid you during your presentation. Moreover, if you have speaker notes added to those slides, you might want to have your notes handy with the printed slides. However, the default printer settings usually print slides without speaker notes.
Adding Speaker Notes to Slides
In case you are new to the concept of speaker notes, you can add them from the Normal view in PowerPoint. This is also the default view for PowerPoint. Needless to say, you can switch to the Normal view via the option located at the bottom of the PowerPoint window or via View (tab) –> Normal. Once in the Normal view, click Notes to start adding speaker notes.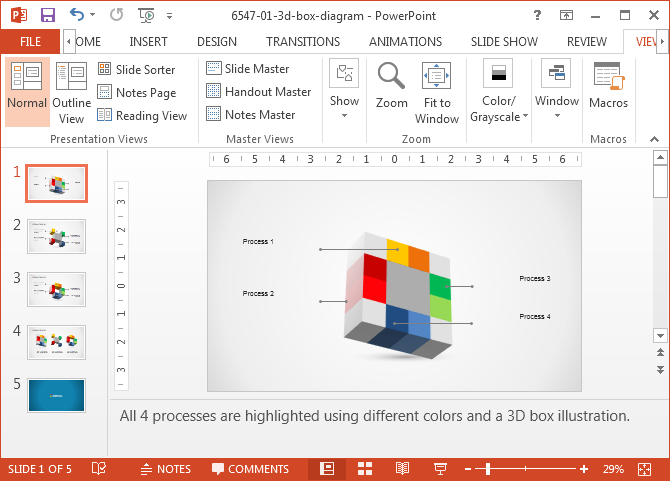 If you are looking to learn how to add speaker notes in PowerPoint we recommend our guide with video tutorials and simple examples.
Print Slides and Notes
By default, speaker notes are visible in plain text format. To print PowerPoint slides with notes, go to File –> Print.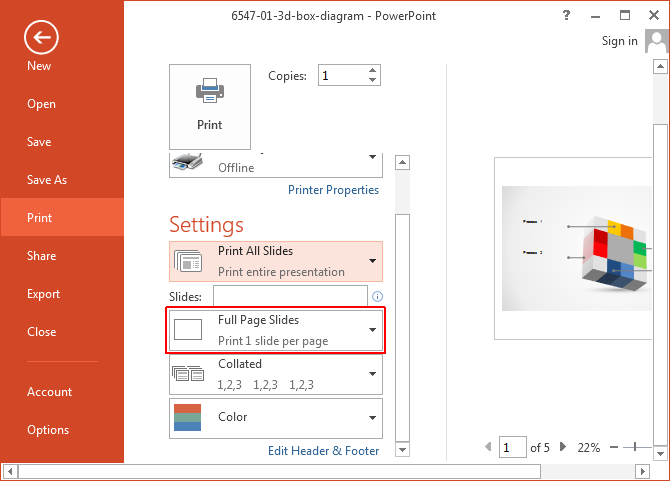 Once you get to the printer options, go to Settings, open the menu that says Full Page Slides and select Notes Pages.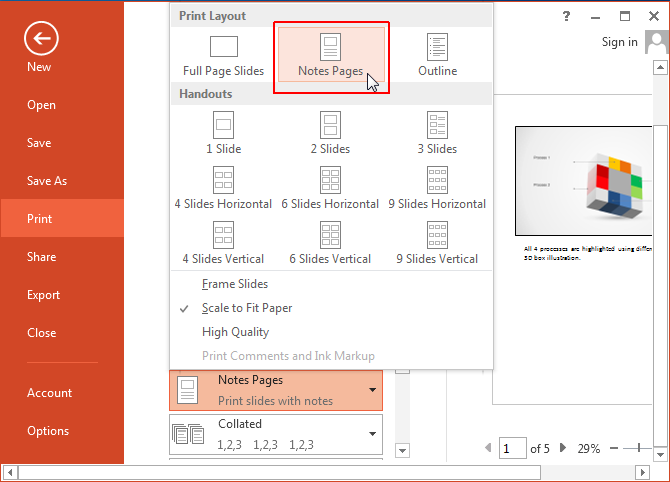 Before printing your slides and notes, you can also choose to print them in Grayscale or Color (depending upon your printer type and preferences). Other options in the Settings section will allow you to choose the slides, the slide numbers, slide order (Collated or Uncollated) to print and the slide orientation (Portrait or Landscape).
Finally, click Print to print your notes with slide thumbnails.

Printing Slides and Notes with Formatting
Sometimes, mere text isn't enough. This is why one needs to add images and notes with custom formatting. You can do this by going to View (tab) –> Notes Master.
While you can add formatting to your notes via View (tab) –> Notes Page, however, to add 'art' (e.g. shapes or a company logo), you will require switching to Notes Master.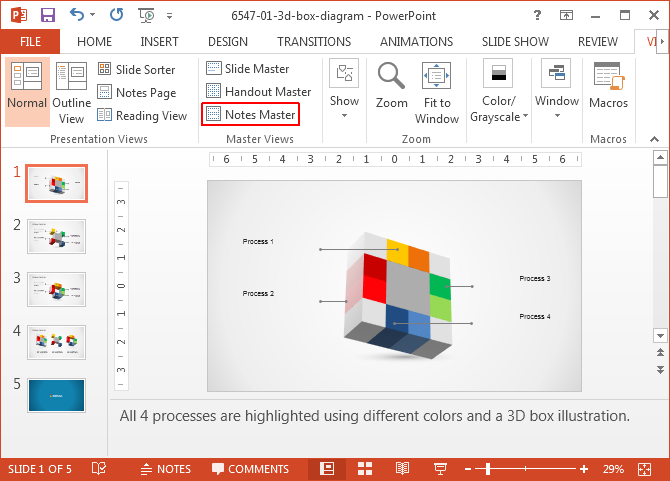 Once in the Notes Master, you can stylize your content, as well as add images, shapes, symbols, background styles, etc.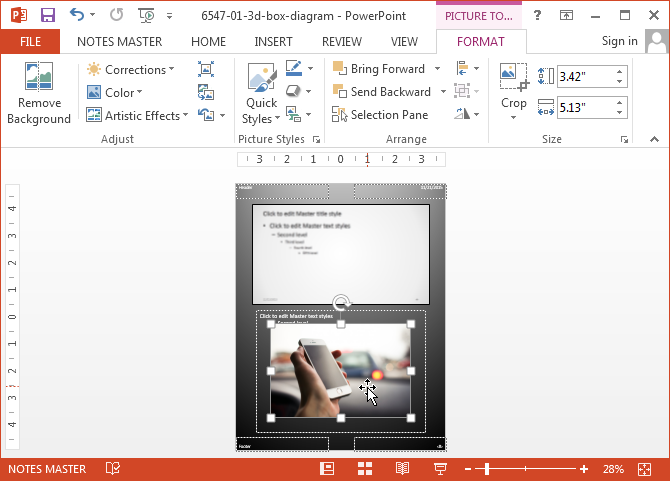 Once you have formatted your notes using Notes Page or Notes Master, go to File –> Print –> Settings and select Notes Pages, followed by Print to print your slides with stylized speaker notes.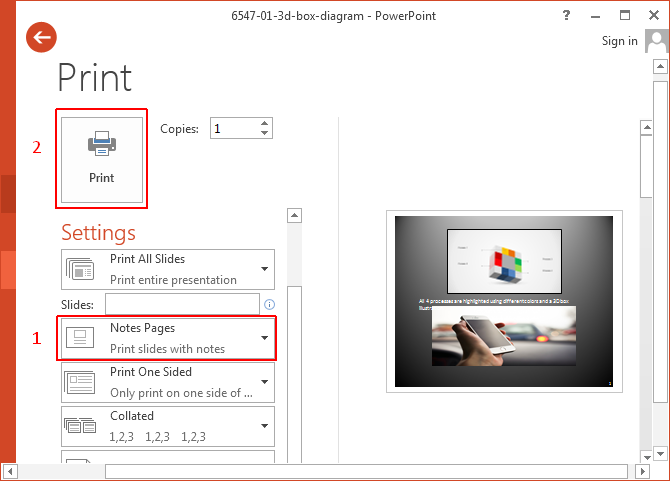 For demonstrative purposes we used the Creative 3D Box Diagram Template for PowerPoint for this post. If you want to download high-quality PowerPoint Templates with customizable slide objects, see our gallery for Premium PowerPoint Templates and refer to plans and pricing details for our catalogue of 7000+ PowerPoint Templates.