Presenters frequently ask how to change Google Slides to portrait orientation. This includes not only the Standard 4:3 slide design but something more customized to accommodate infographics, tables, charts, dashboards, and legal documents or to make the slide more focused for mobile UIs.
In this article, we will go through the process so you can make Google Slides go vertical. It's more than just how to rotate a Google Slide when the design is already done; but how to actually set up your layout to design a vertical slide directly. Let's get started!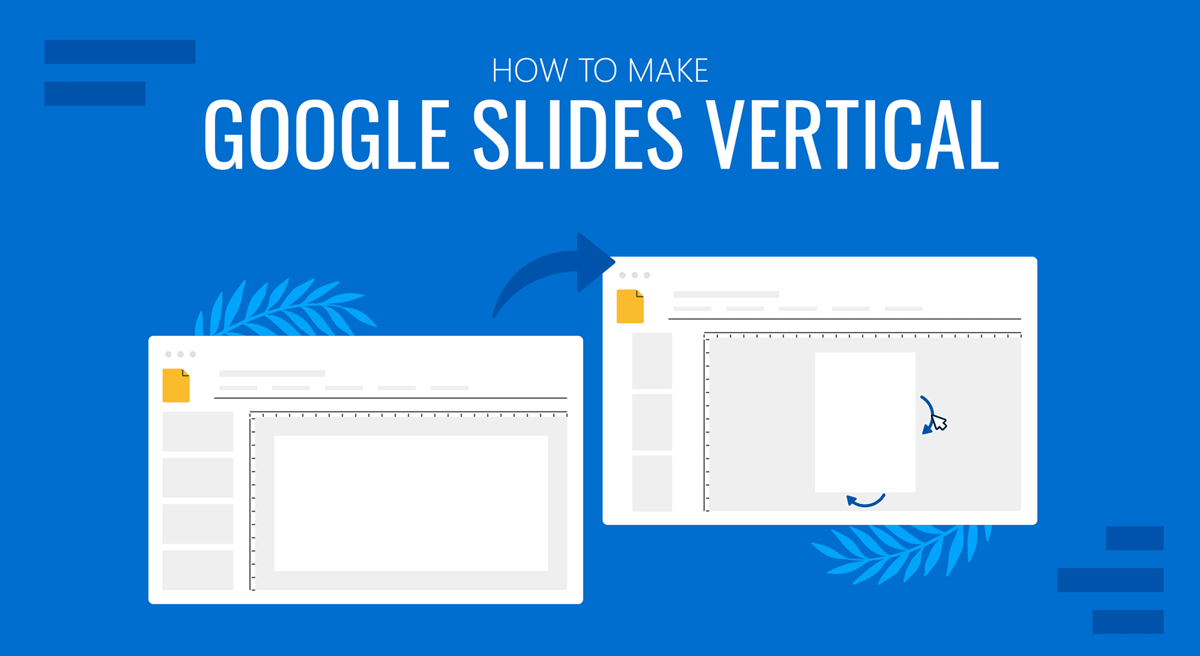 Change Slide Orientation in Google Slides
To make Google Slides vertical, go to the File menu and scroll down to Page Setup.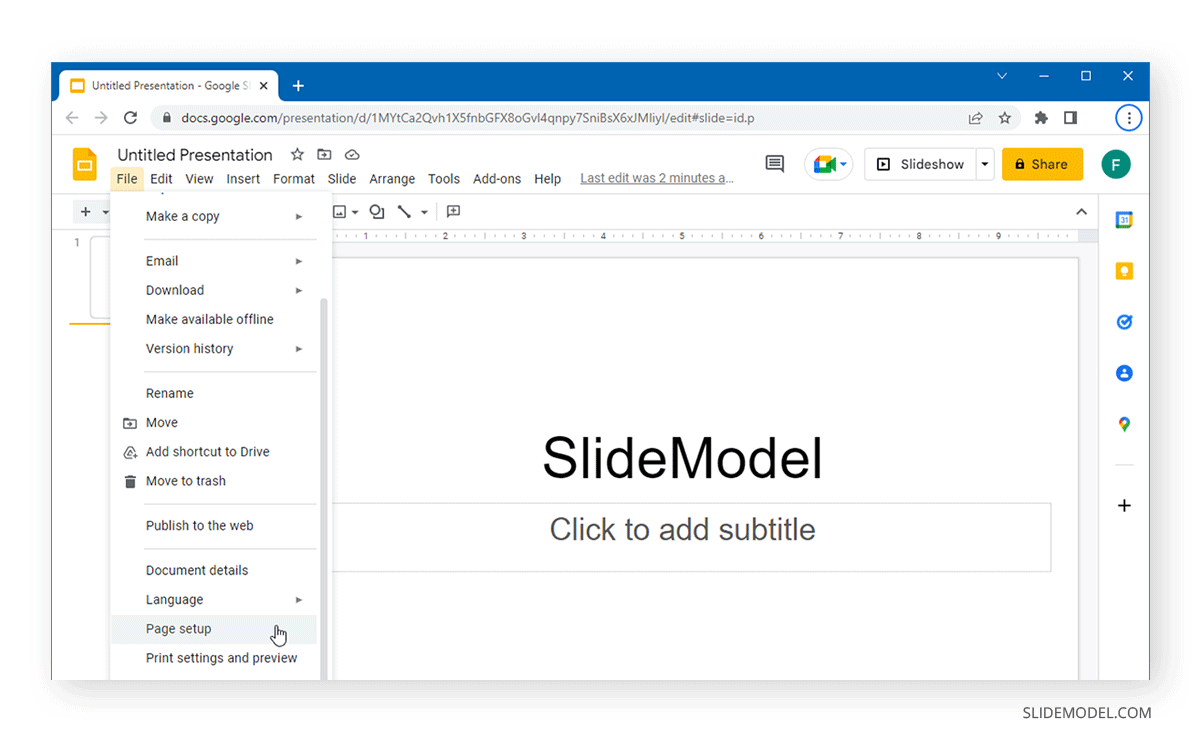 This will open a menu where you can choose between Standard 4:3, Widescreen 16:9 or 16:10, and Custom orientation.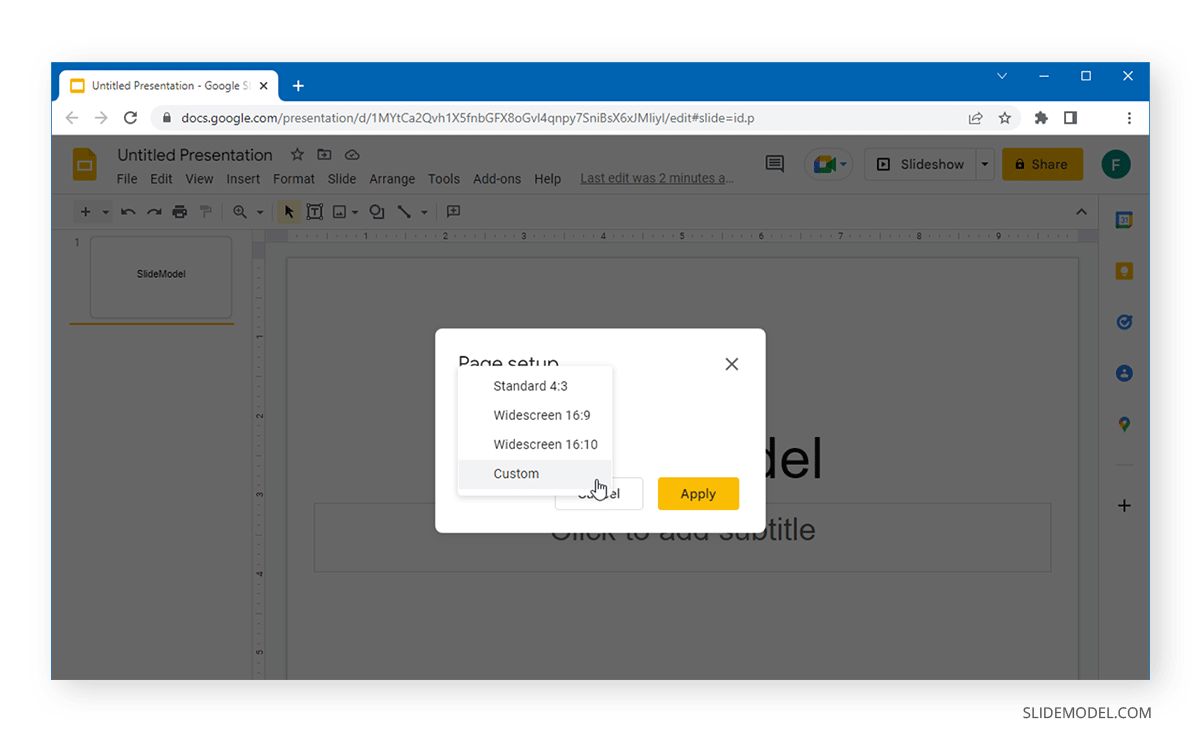 The menu also provides options to change the layout by inches, centimeters, points, and pixels. Add the desired size for your slide and click Apply. You can get the help of online tools such as PaperSizes to obtain the exact dimensions for the "paper" area to work.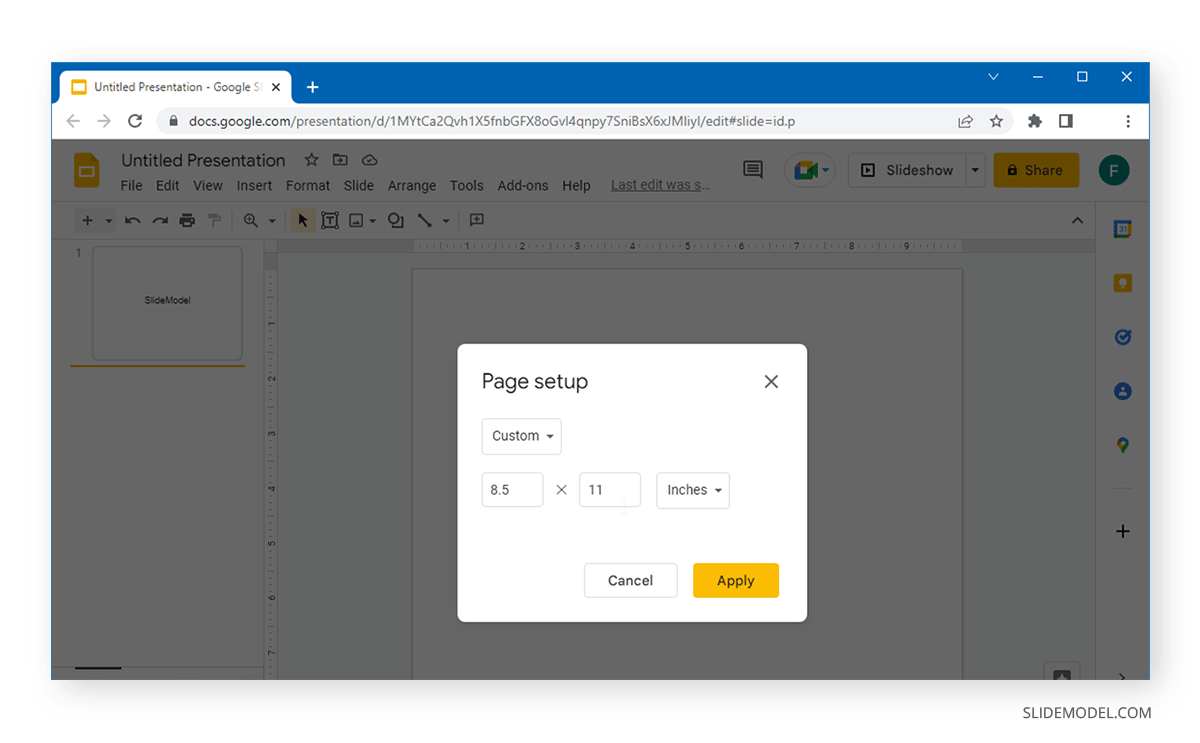 You can choose a size that best matches your needs. For example, to insert an illustration, such as a diagram to a slide, check the image size in image properties and set the page accordingly. The below example shows a vertical layout in 8.5 x 11 inches Letter orientation.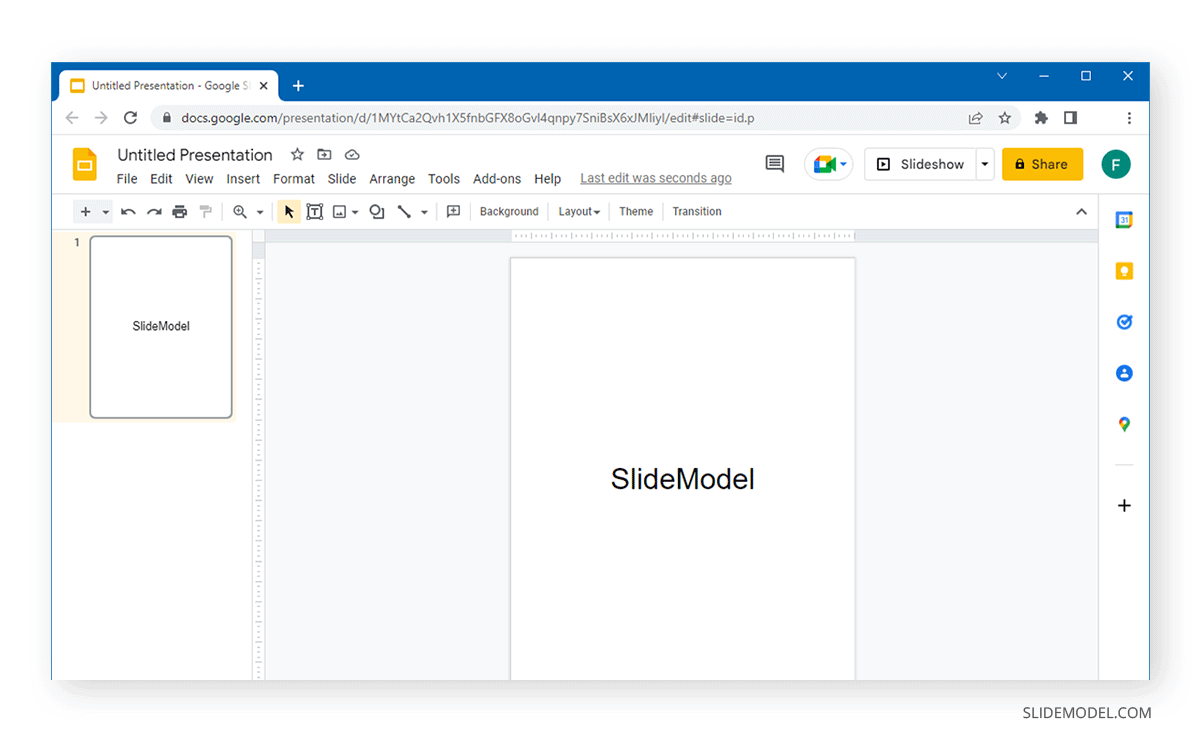 Examples of Vertical Slide Sizes
The example below shows how you can use custom orientations using Google Slides Templates to accommodate content that might be suited to a vertical layout. If you aren't sure about which one to use, simply focus on increasing the height of the page to give it a vertical design. 
You can also check orientations for vertical layouts such as Legal (8.5 x 14 inches), Letter (8.5 x 11 inches), Tabloid (11×7 inches), and Ledger (17×11 inches). These standard sizes might also be handy if you need to print the slides for offline documentation. However, you don't necessarily need to stick to a standard size and can customize the slide size according to need.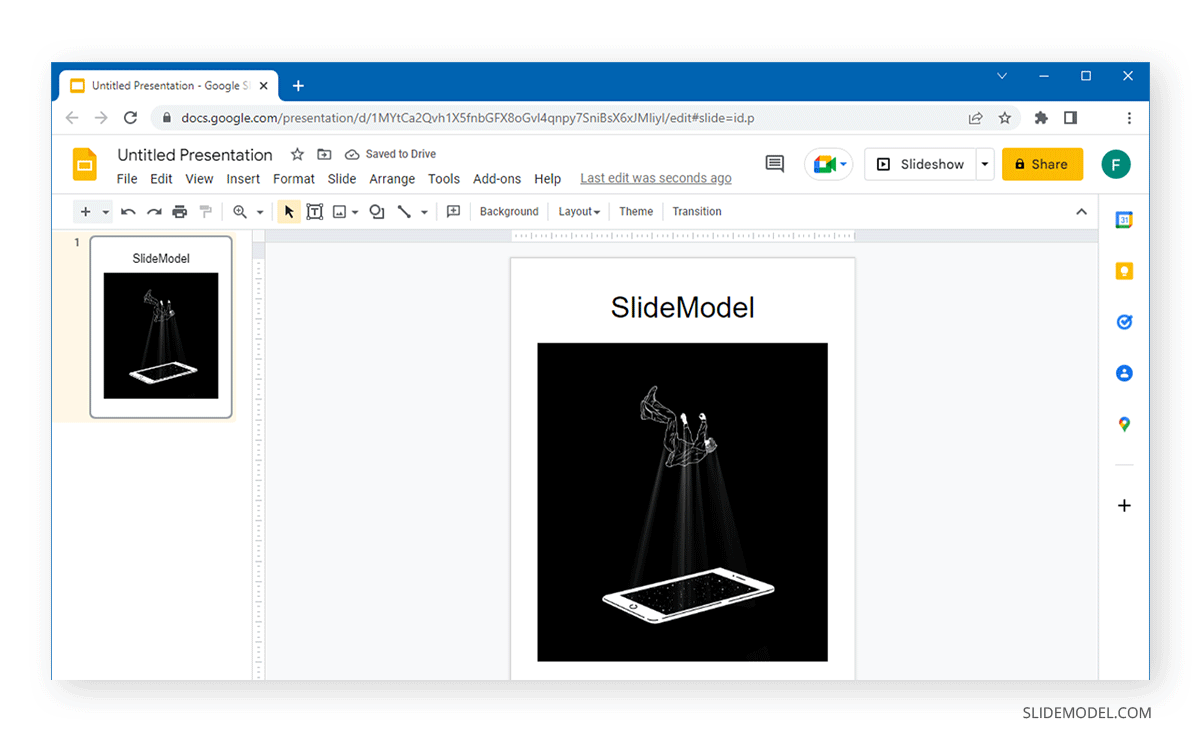 IMPORTANT: Unlike Google Docs, Google Slides does not allow setting a different page size for selected content. Once you set up a size for your presentation, it applies to the whole slide deck and does not enable editing individual slides. Hence, you cannot have a widescreen layout for some slides and a vertical one for others.