There was a time when people had to download Widescreen PowerPoint Templates because the availability of a true Widescreen orientation did not exist in PowerPoint. However, PowerPoint 2013 has introduced Widescreen support as a default option which has made slide orientation options more rich for presenters. But it's not just the Standard or Widescreen format that is important, as a presenter might require using a custom slide size.
How To Pick a Slide Orientation
Below are various methods by which you can edit the size of a slide in PowerPoint, including instructions for setting a custom slide size.
To pick a slide orientation go to the Design tab in PowerPoint 2013, go to Customize, Slide Size and select a preferred orientation, i.e. Standard or Widescreen.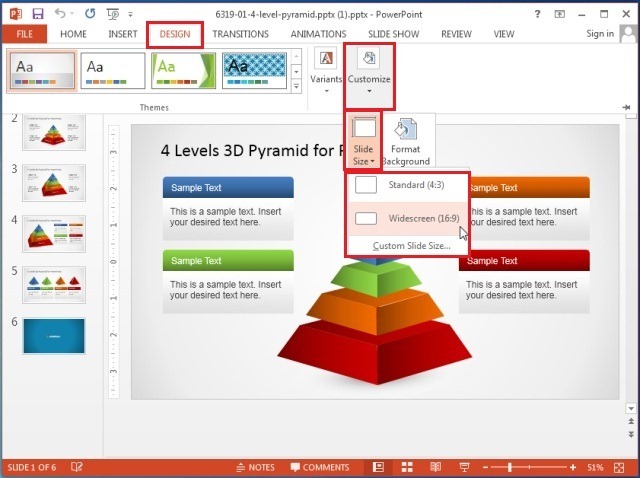 The below screenshots show the 3D Pyramid Diagram Template for PowerPoint in Standard and Widescreen slide orientation. It is advised to use a high quality template and images when resizing your slides to avoid any pixelation. This is particularly true when using images as slide backgrounds, as low resolution images might not be able to sustain an increased slide size.
Standard Slide Size (4:3)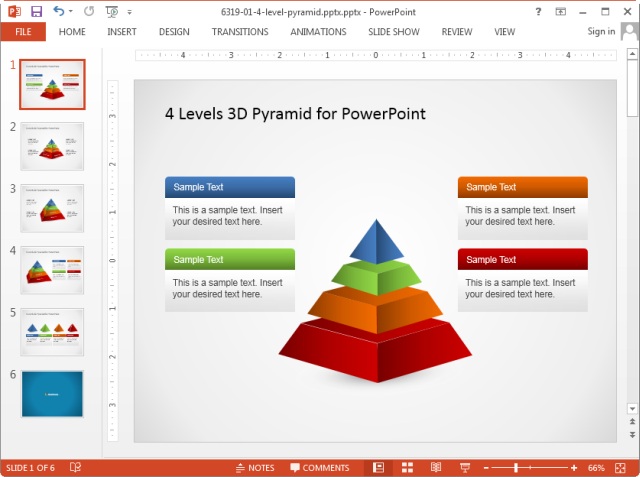 Widescreen Slide Size (16:9)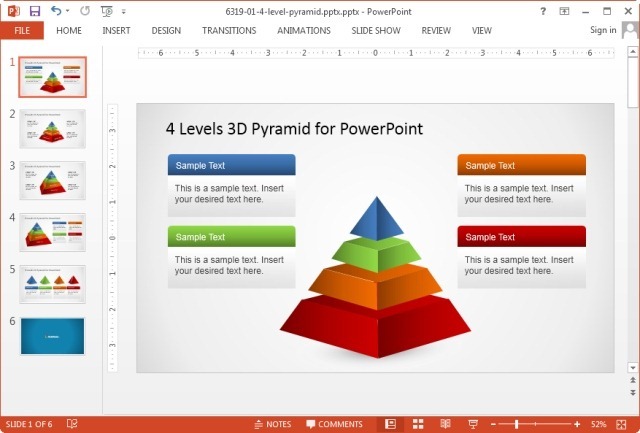 Setting a Custom Slide Size in PowerPoint 2013
You can also set a custom slide size in PowerPoint 2013 by going to Design > Customize > Slide Size > Custom Slide Size (as shown in the first screenshot). This will reveal a dialog box with additional options to allow you to set a custom slide width and height.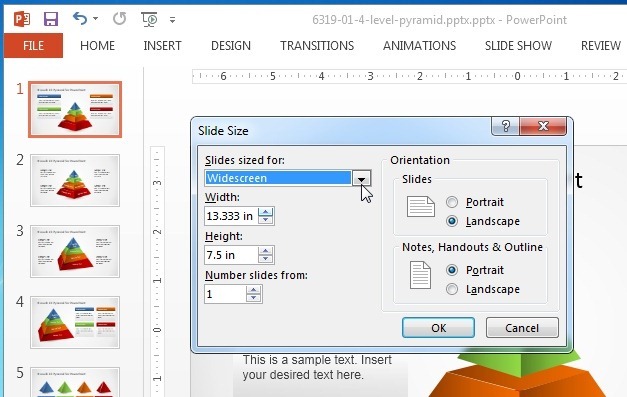 You can also use the Slide sized for drop down menu to pick a slide size according to various standard formats.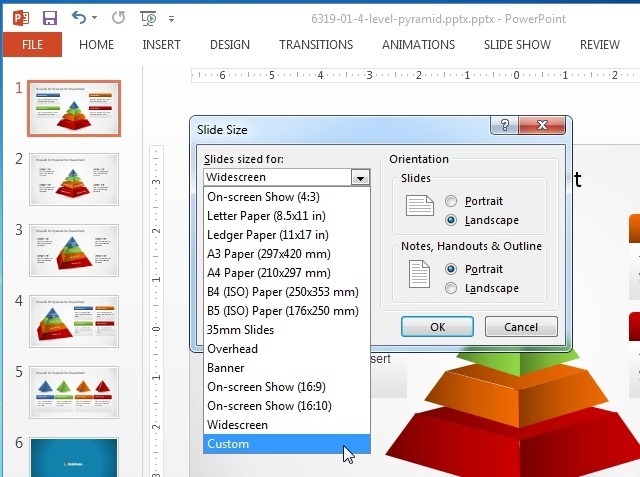 Download Highly Customizable PowerPoint Templates That Can Adjust With Different Slide Sizes
If you are looking for high quality PowerPoint Templates that can adjust with high resolution monitors without pixelation and also offer editable diagrams and objects within slides, then see our collection of Premium PowerPoint Templates.