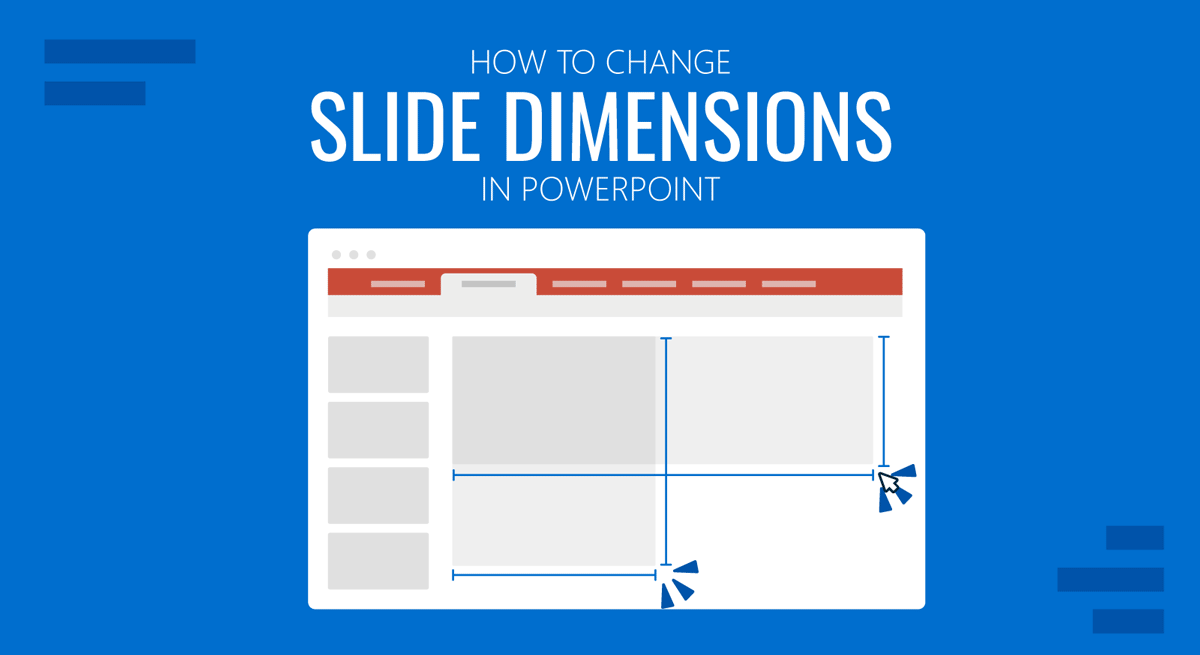 Changing PowerPoint slide size can help adjust the presentation according to the device you are using to present your slides. A Widescreen (16:9) presentation might be suitable for a large screen rather than a Standard (4:3) slide dimension. Some orientations might also be useful to present documents, images, and infographics of a certain size.
How to Change the Size of a PowerPoint Presentation
You can change slide size in PPT via Design > Slide Size and select your desired slide orientation from the dropdown menu. There are three basic options to change the slide size, including Standard (4:3), Widescreen (16:9), and Custom.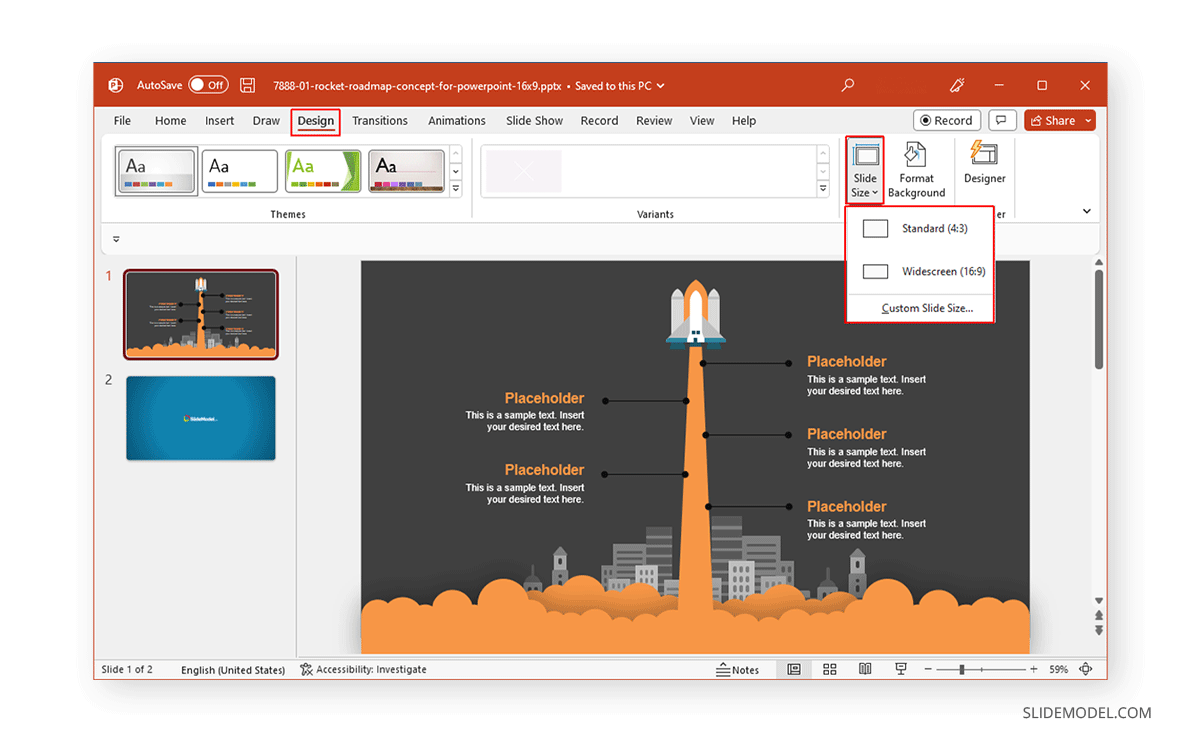 If you choose the Custom orientation option, a new menu will pop up where you can select a specific width and height for your slides. Furthermore, you can also select the orientation for your presentation template, and your notes, handouts, and outline. The available orientations for the latter include Portrait and Landscape.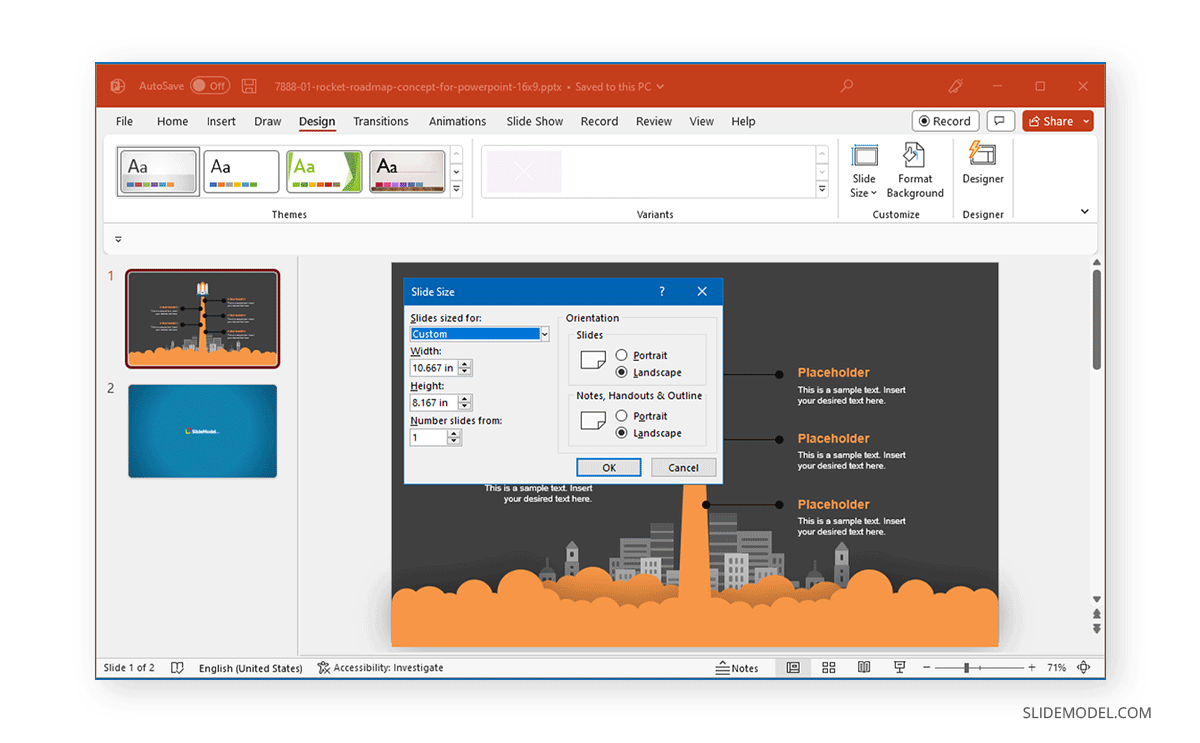 Another way to select a slide orientation for your slides, notes, handouts, and outline is to further expand the Custom dropdown menu to select other basic orientations. These include Letter Paper, Ledger Paper, A3 Paper, A4 Paper, B4 (ISO) Paper, B5 (ISO) Paper, 35mm, Overhead, Banner, and Widescreen (16:10).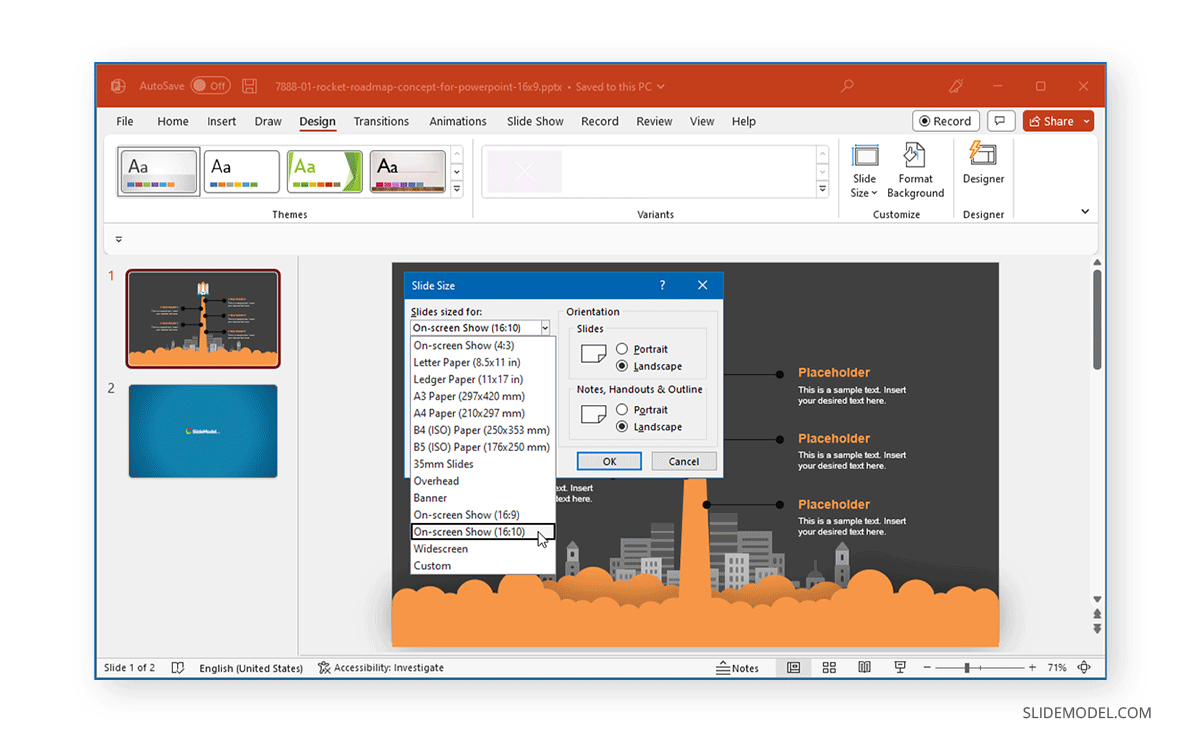 Once you select a slide orientation, you might be asked to maximize the size of your content or to scale it down. For this purpose, you can use the Maximize option to maximize content size or select Ensure Fit for your content according to the new slide size.
Suppose you're still confused about how to change slide size in PowerPoint according to the right orientation. In that case, you can analyze the size of your content and try various orientations on your projector, monitor, or remote meeting app that you intend to use for your presentation to see what works for you.