Sometimes one can find it impossible to keep content formatting uniform for presentation slides. Manually adjusting the font color, size and desired font type can be frustrating and time consuming, especially when your added content is imported from other documents. An easy way of keeping your text uniform and in the appropriate format is by using the Format Painter, which allows copying formatting and enables applying it to other parts of your slides.
While the Format Painter is available for various MS Office applications, in this post we will show you how to use it in PowerPoint. However, the process of using the Format Painter tool is the same across all Microsoft Office apps. For the purpose of this post we will use the Mission and Vision PowerPoint Template.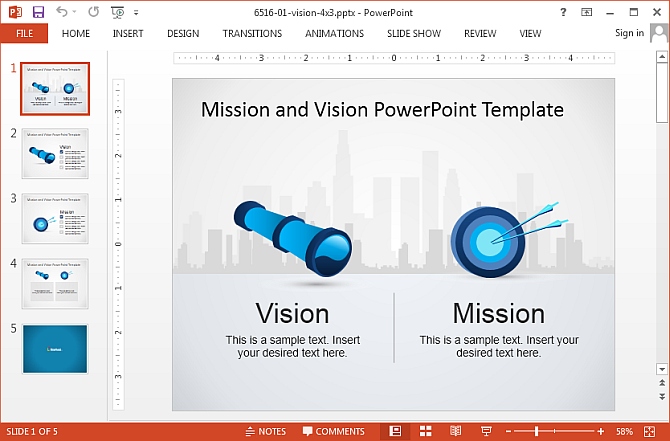 Select Text with the Format You Want to Keep
As you can see from the image below, the two words, 'Vision' and 'Mission' have different formatting. We will copy the formatting of 'Vision' and apply it to 'Mission'.
In the first step, highlight the text and go to Home –> Format Painter.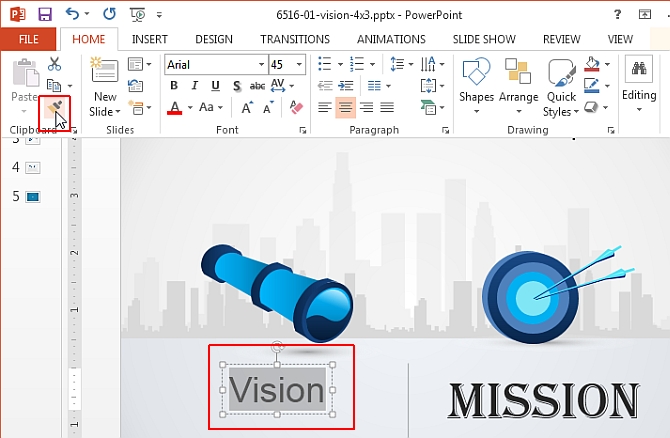 Alternatively, double click the text and select Format Painter from the context menu in your PowerPoint slide (as shown below).
Applying the Formatting to Text and Objects
To apply the copied format, select the text you wish to change. This will instantly apply the copied format to that word, line of text or paragraph and apply the exact color, size and font type.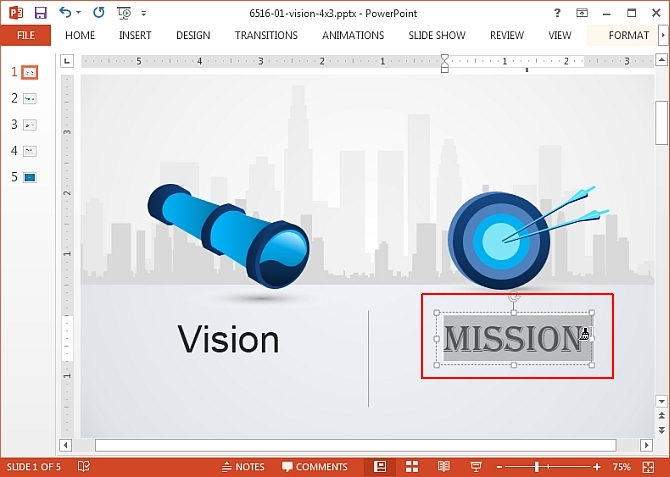 Example of Formatting Applied Using Format Painter
The below image shows both words, 'Vision and 'Mission' with the exact formatting. The Format Painter can be used the same way across MS Word, Excel and other MS office applications to instantly copy and apply the formatting of one object to another, such as text, digits, shapes and cells.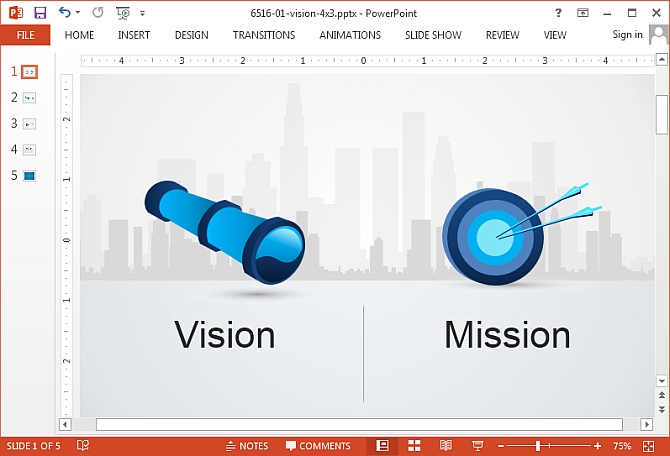 For more tips and tricks, see our PowerPoint Tutorials. To download highly customizable Premium PowerPoint Templates with editable slide objects, see our plans and pricing section.