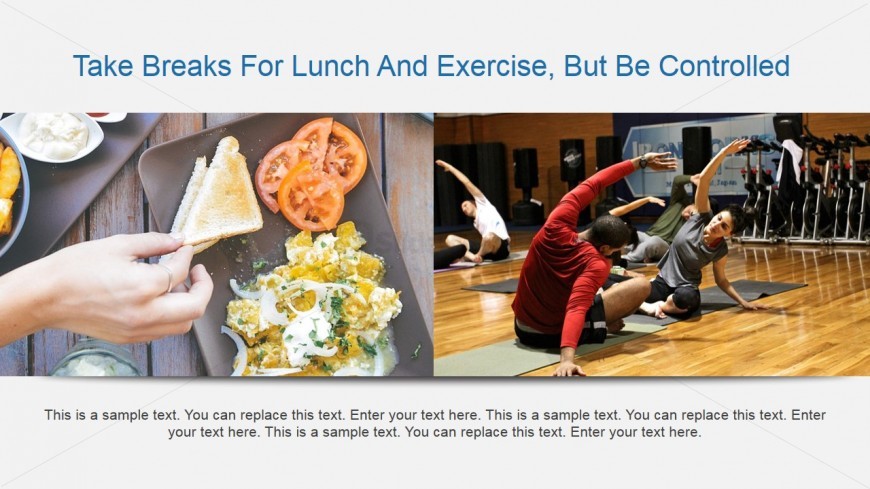 While working from home, two scenarios tend to happen:
You don't stop a minute, you works continuously, generally favored for a quiet home or empty home.
You stop continuously. Being at home can generate lots of procrastination distractions (do laundry, clean dishes, turn on TV, talk some minutes with roommate, play with kid, etc.) You need you be conscious that after a break, returning to productivity takes time too, and can generate lots of time consuming "context switching".
The general suggestion is to be controlled at breaks, and when possible, use breaks for healthy habits. Exercise, visit someone close, take a walk, eat something healthy, or just lay down and rest for some minutes. A 30 minutes nap would be ideal.
Return to Work From Home Corporate Policies PowerPoint Template.