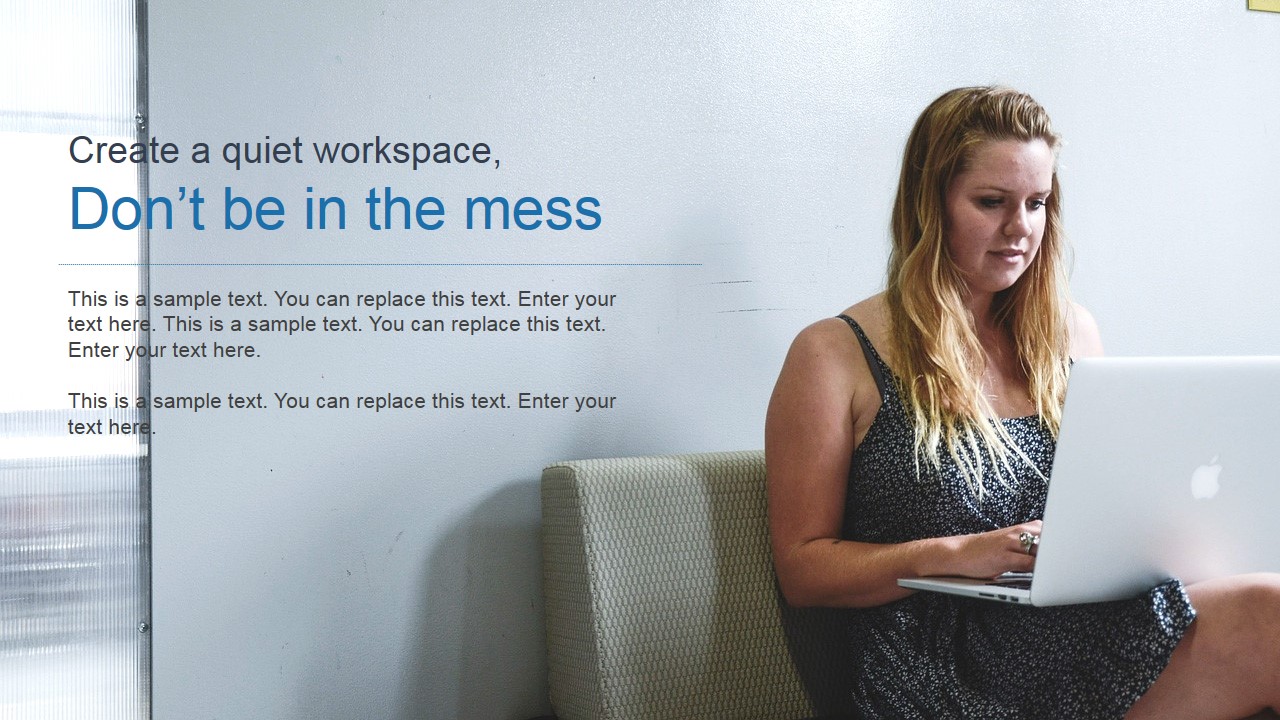 It is incredibly important to build your own workspace at home. Sometimes you are able to create an isolated space in a separate room, but also, when you lack of space, you need to designate a place in home, that even though is shared, is quiet enough to avoid distractions. It needs to be comfortable, and anatomically correct. Don't choose the couch if you need to have an extensive session of typing, or your back will suffer. Don't choose the coffee table if you need to pay attention to your screen.
When joining remote meetings, avoid background noise (children, dog, television, traffic, etc.) it is extremely respectful and generates distractions. Choose your place wisely; as if you plan to make of working from home a lifestyle, you will need to change some of your habits at home.
Return to Work From Home Corporate Policies PowerPoint Template.