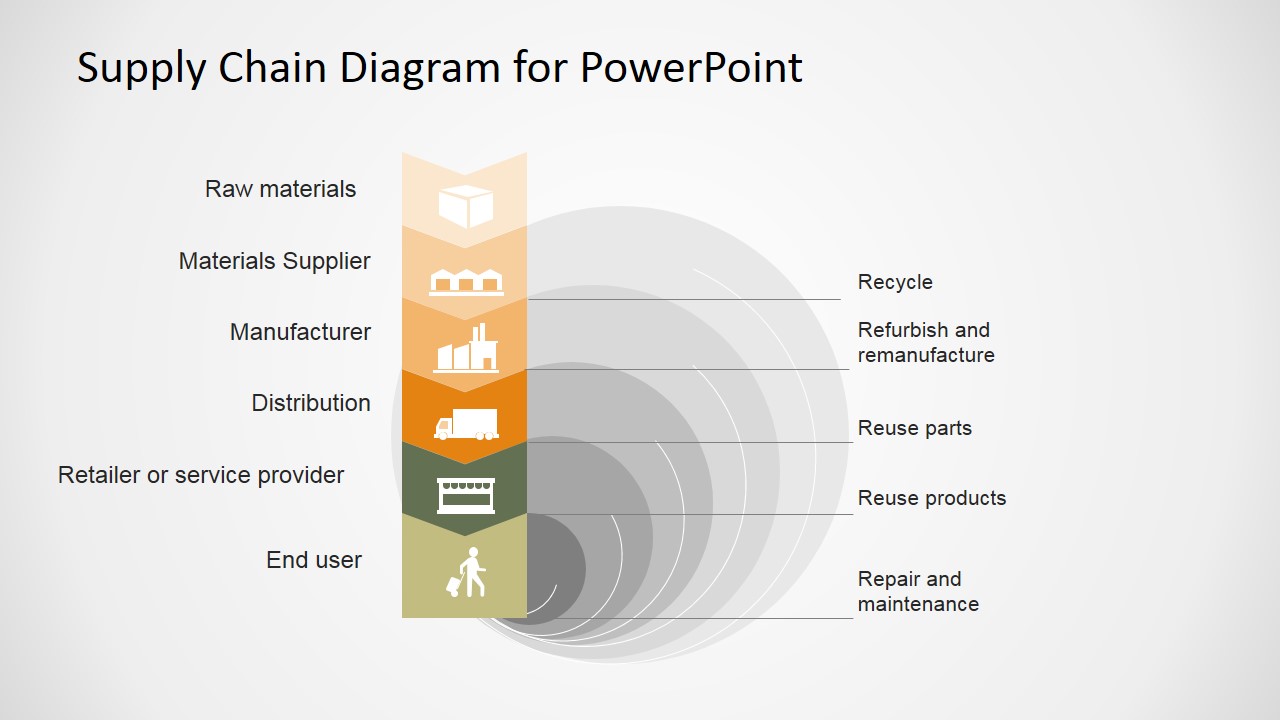 The first slide provides the summary of the stages in your organization's entire supply chain system. It starts with the procurement of Raw Materials and ends with the End User or consumer stage.
A feature of this PowerPoint template is the option to create other avenues such as recycling. For example, its End User stage shows that used products may undergo the following: Repair and Maintenance, Reuse Products, Reuse Parts, Refurbish and Remanufacture or Recycle. All of which returns the used parts or the entire used product in the supply chain. This feature of the template allows you to highlight a creative cost-reduction system in an easy to understand illustration.
Completely created with 100% Editable PowerPoint Icons, this slide is ideal for starting a Supply Chain Management Lecture or to describe an SCM Analysis.
Return to Supply Chain PowerPoint Diagram Flat Design.