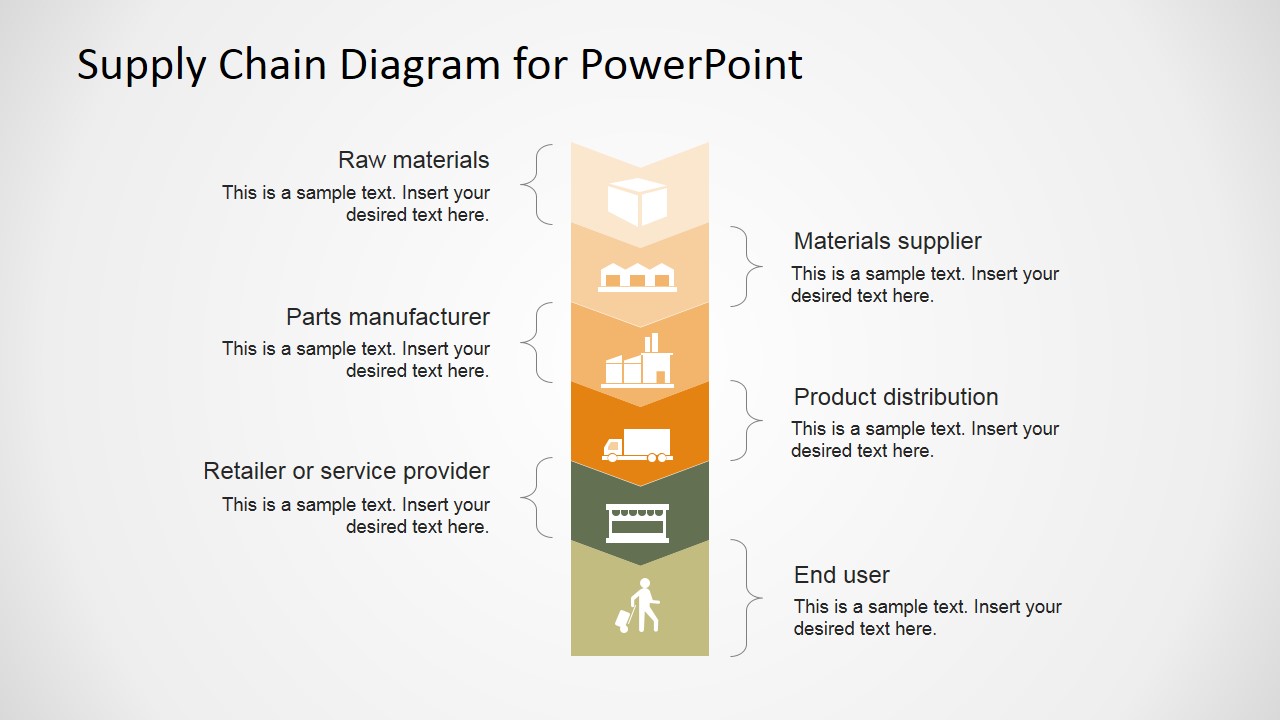 This slide, part of the supply chain ppt, provides a brief info of what takes place in each phase. For better understanding, the information is placed right beside the illustration for the corresponding stage. It serves as an introduction for the stages you are about discuss in the succeeding slides. These introductions give your audience an idea on what's taking place in the entire supply chain jobs or functions. You will notice that the placement of the stage info in alternate sides provides a tidy presentation.
Note also that the simple illustrations placed parallel to each succeeding stage in a straight line depict your company's supply chain. The icons are created as PowerPoint object, that can be 100% customizable by the user. Each shape is colored with a theme palette that can match the marketing branding provided in Corporate Templates.
Return to Supply Chain PowerPoint Diagram Flat Design.