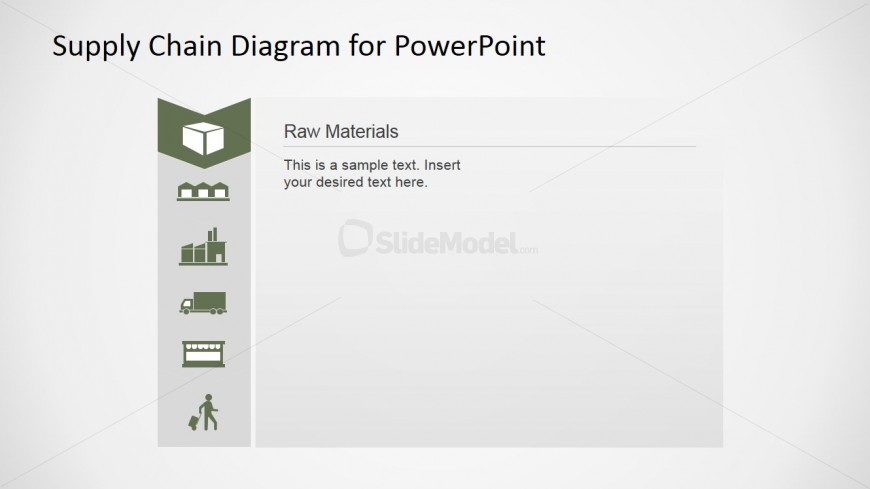 This PowerPoint slide focuses on the first stage of the supply chain – Raw Materials. It uses a modern Flat Design box as a PowerPoint Icon. For better retention, this slide and the rest have the same set of illustrations or icons that is placed at the left-hand side of the page. Each stage highlights its corresponding icon. This slide highlights with a blue fill the Raw Materials icon. Right beside the icon is an ample space to discuss it further.
The Raw Materials stage tackles mainly the preference and procurement of raw materials. You may include quality guidelines for this stage. Another important detail you may add are the main and backup suppliers.
Impress your audience with this professional PowerPoint Slide about supply chain raw materials step.
Return to Supply Chain PowerPoint Diagram Flat Design.